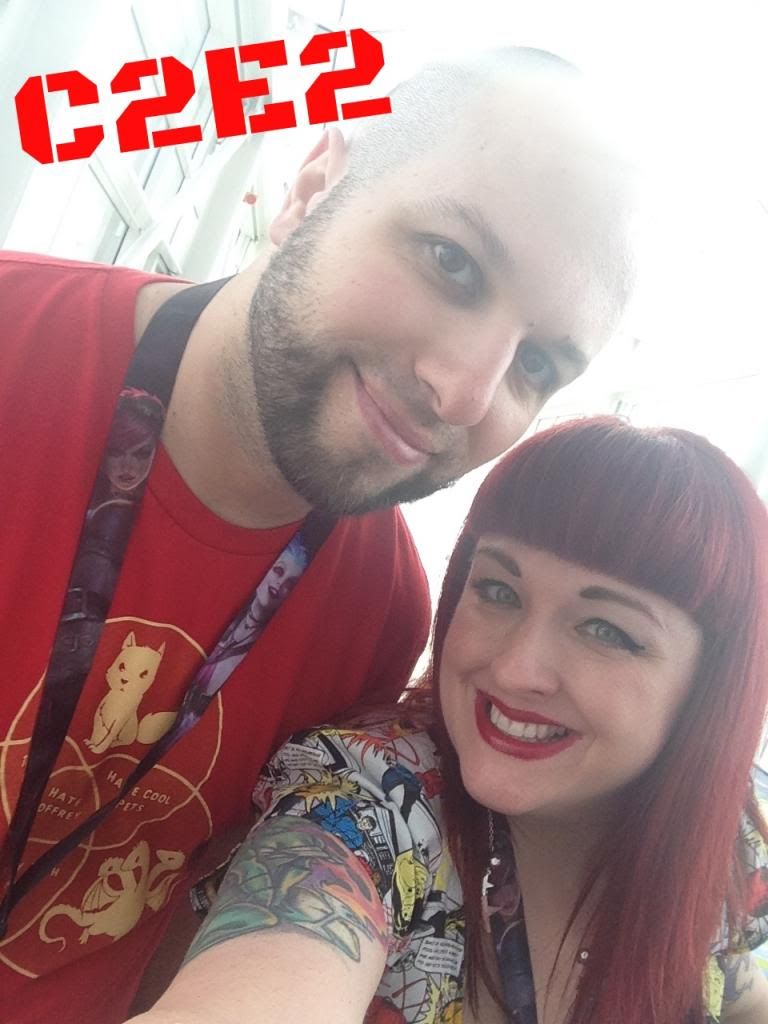 So, we did make it to
C2E2
this past Sunday and it did not disappoint. Like I said, we were going to do a "
Star Trek
" theme and I had a blast dressing Gunnar up as a little
Captain Kirk
. We even brought a little "Khan" doll that we had and in true "
Kirk
" fashion he kept chucking him out of the stroller!
The most fun about the convention, aside from buying super cool stuff (I bought
Storm Trooper leggings
that I cannot wait to wear!) is seeing all the crazy people in their elaborate costumes or some not so elaborate. I regret not taking a picture of the older, Asian man dressed as Ariel from "
The Little Mermaid
" but he did make me smile. Gunnar did like seeing the characters from "
Frozen
" but as you can see in the picture he did not want to "
Build a snowman
"...he was a booger! I enjoyed seeing this girl dressed as a female "
Castiel
" from "
Supernatural
".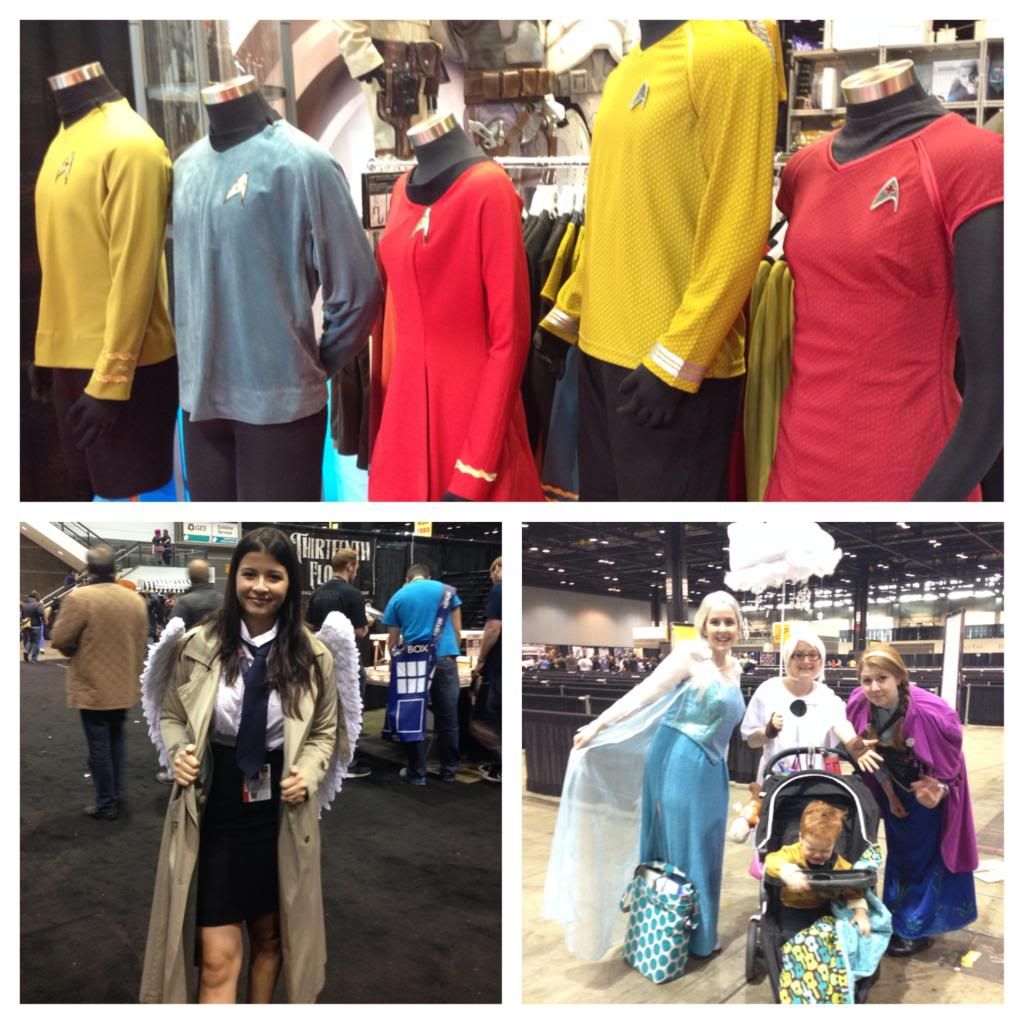 When you attend these conventions, many characters or writers appear for photographs or panels. I have yet to do that but I am good at sneaking pictures. I did get yelled at but I was able to grab a picture of
Kristian Nairn
who plays "Hodor" on "
Game of Thrones
".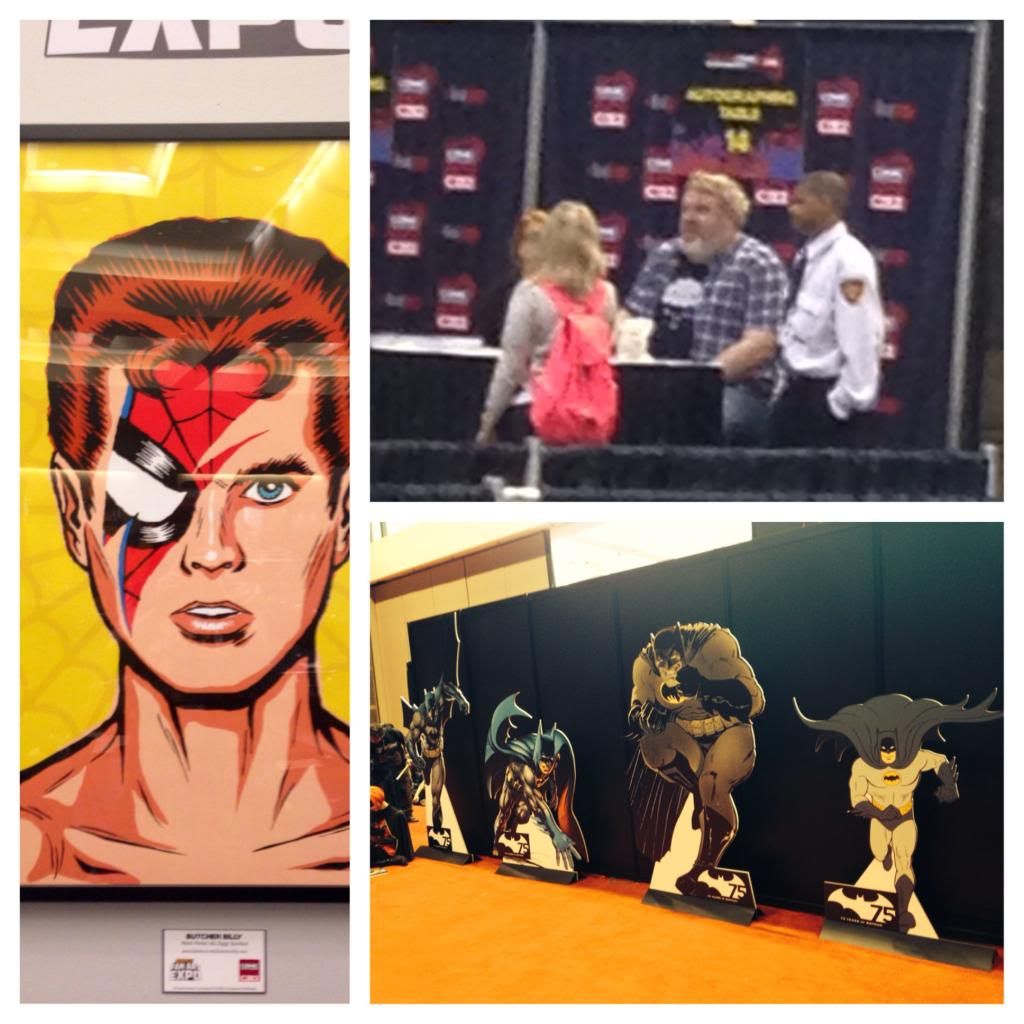 So we had an awesome day! I love that we can take Gunnar to these things and it will be even more awesome when we do not have to bring a stroller! I cannot wait till "
Wizard World
" in August. In the next picture you will see some of the items I grabbed. I love having new prints to hang on my wall! The "Mystique" print is from
Tim Shumante
, The "Maleficent" is from "
Sugar Fueled
", the pins are from "
Planet Goboom
", the "Frozen" card (for Gunnar)was done by
Karen Hallion
and the nail wraps are from "
Espionage Cosmetics
"
Stay Sweet,
Lisa