When I went to type this up I remembered that some friend of mine recently made a post saying "no more hummus recipes" or something...and I was like "uh oh!" but this was not an intentional night of making hummus. I do make it, I had all the ingredients on hand but this was about getting more bang for my buck. Now that we are budgeting for the wedding and also trying to eat very healthy we buy a TON of veggies at Costco. Because the spinach bag is bigger than my pillow and I had not cooked enough I noted that my spinach was going to get gross very soon so I was contemplating how to save it and stretch my dollar. I HATE wasting. I was thinking of shoving it in my juicer and making spinach ice cubes for juicing in the future but that seemed like a royal pain in the arse so instead I headed to
Pinterest
and typed in "spinach, healthy" and chose what I wanted to make. I would not have normally thought to add spinach to my hummus but it seemed like a great idea, Gunnar likes hummus so maybe I could get some greens in him and we always could use the extra vitamins.
Here is what you will need: 1 can chickpeas, drained and rinsed, 1 garlic clove, 2 Tbsp freshly squeezed lemon juice, 2 cups fresh spinach, 2 Tbsp tahini (sesame seed paste), ¼ cup low fat cream cheese, Extra-virgin olive oil, ¼ cup water, kosher salt.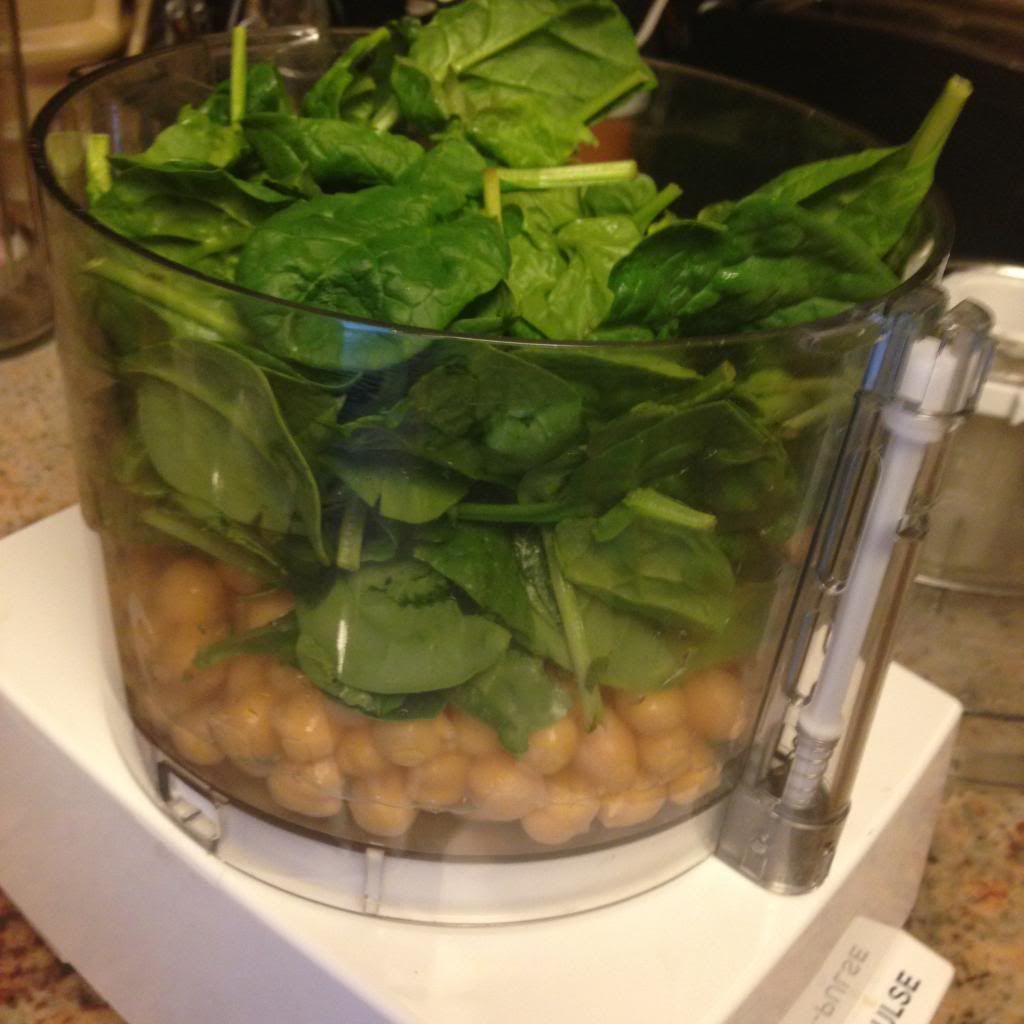 This low fat spinach hummus makes 1 ½ cups. First step- In a food processor, combine chickpeas, garlic, water, lemon juice and spinach. Pulse until ingredients are finely chopped.
Second step- Add tahini, cream cheese and a drizzle of olive oil and process until dip is smooth (or desired consistency), scraping down the sides as you go. Add salt to taste.
Here is mine, completed and just smooth enough. I enjoyed this using radish's as chips and other raw veggies. The spinach flavor really was light it just tasted like a really great hummus. This recipe did call for a little cream cheese that I never used for a hummus before but I do like the tang and texture it added. If you are a vegan it would not change things much by leaving it out.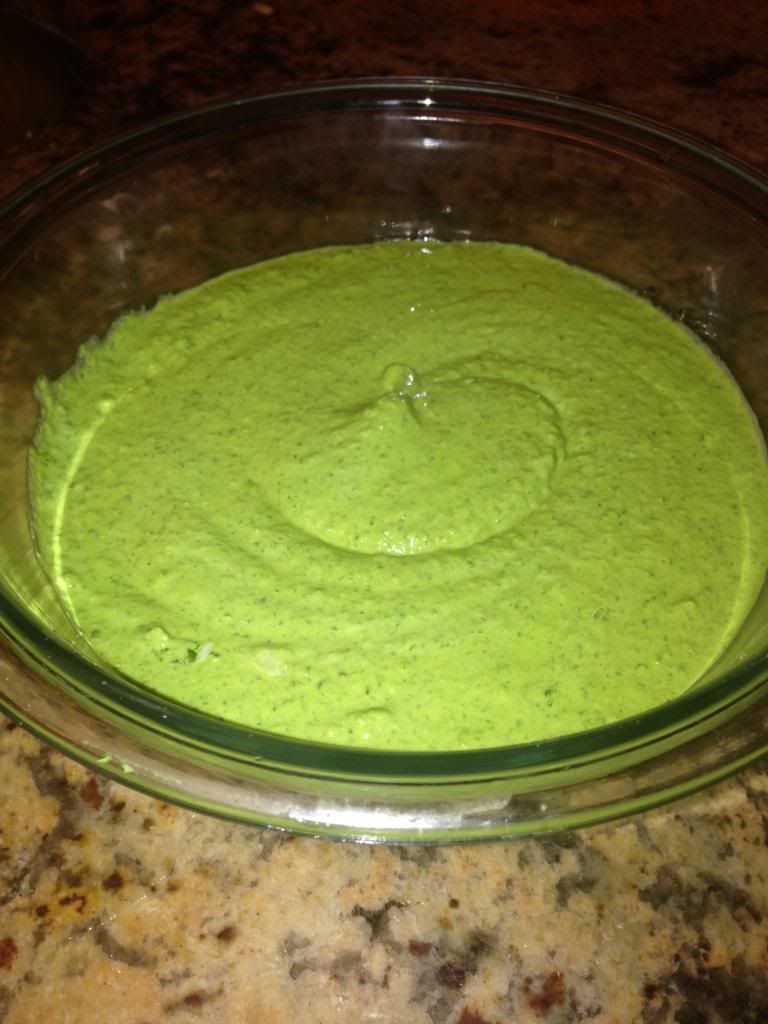 Like I said, I do not want to waste things. I also had a ton of lemons and fresh dill so I hit Pinterest for those items as well. I ended up making a
lemon and dill compound butter
which is excellent for cooking fish and I also am making
preserved lemons
for a pasta dish that I am planning. I think it's awesome that we have these resources that can push us to be creative and utilize items our fridge. What do you have too much of? Google around and use every drop!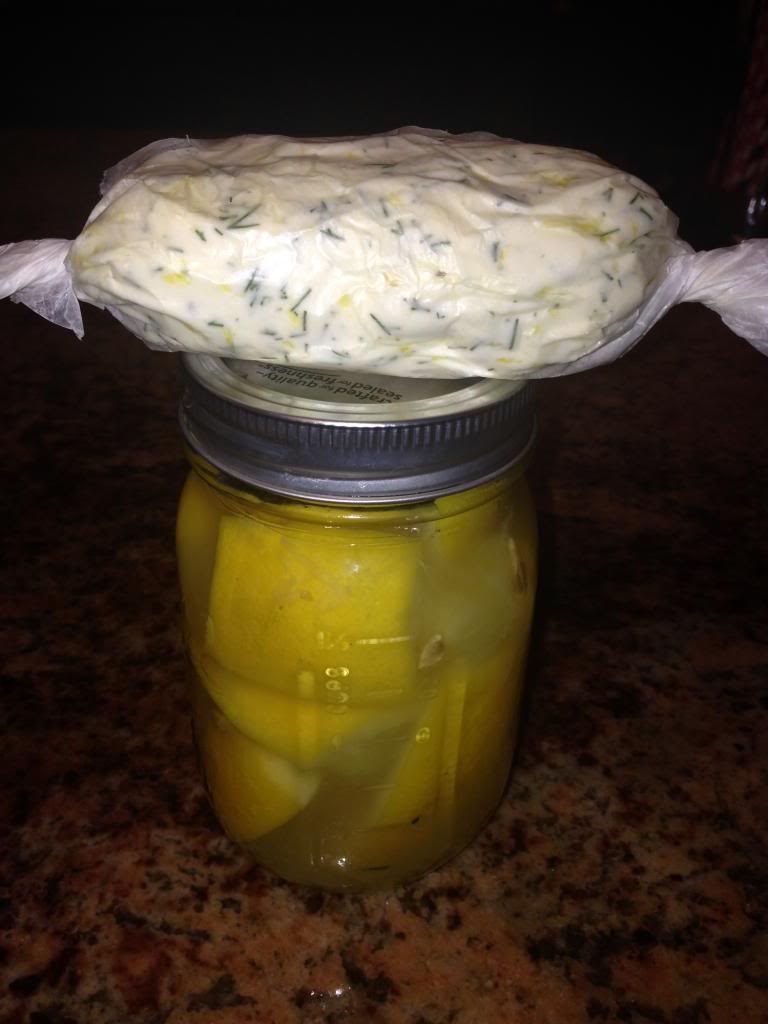 Stay Sweet,
Lisa
now playing: