This past Saturday I was lucky enough to attend the "
Lagunitas Beer Circus
". The Laguintas brewery is finally opening in June, but they had this event to get the place rolling. It is in Chicago and in the Pilsen neighborhood. First of all this place is MASSIVE, I mean HUGE...300,000-square-feet! Apparently it is now the largest brewery in Chicago, and beat out local favorite "
Goose Island
" in square footage. The premise of this event was for around $40 you were able to sample four beers, see several performances and have a good time. Also many local food trucks were there to keep you grounded. Costumes were encouraged, so I and my partner in crime, Cheryl went for it - but sadly, not as many people were dressed up. But that is ok, I still had a blast!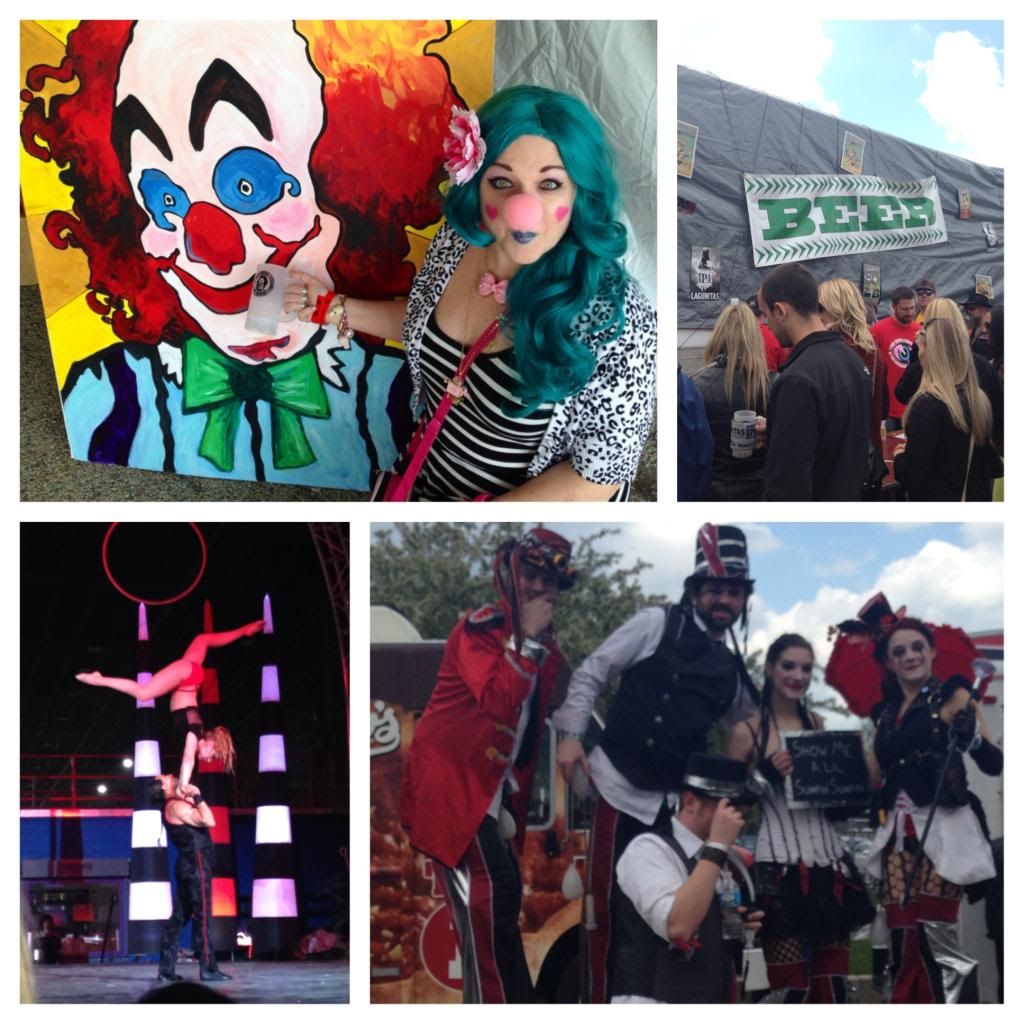 There were several stages set up for bands to perform, burlesque shows and the lovely ladies of the "
Vau se vire society
" that flew in the air by hoops or ropes which blew my mind. I mean I get excited that I can balance a ball during my Pilates classes but these girls..DAMN! Pretty amazing.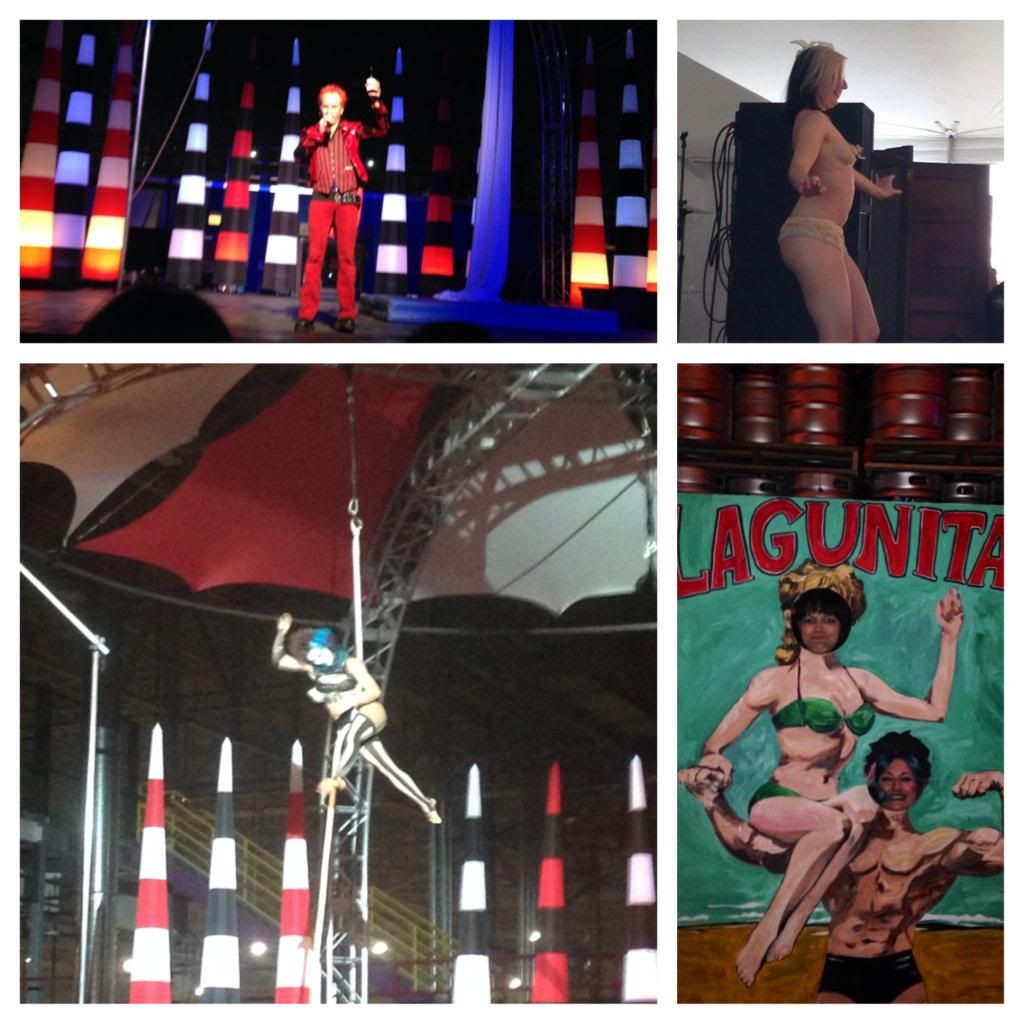 We did receive a cute cup that was a souvenir of the event to drink our beers in. You were able to choose from a wide selection of their tasty brews..I went for
NightTime
which is a new IPA,
DayTime
which is a lighter IPA,
Sucks
and my new favorite
Cappuccino Stout
.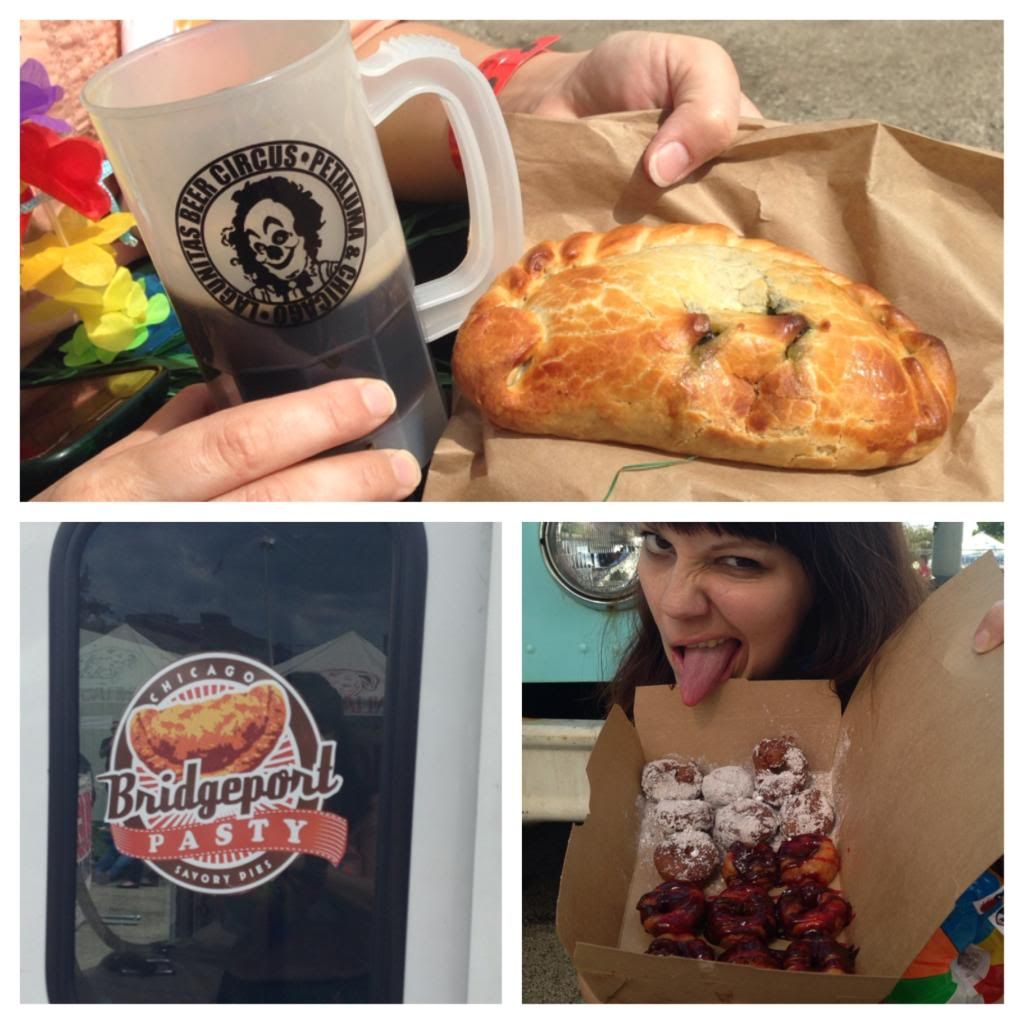 Chicago Food trucks are multiplying by the minute and there were many here to choose from. Thought I was tempted to finally try the
Tamale Spaceship
, I opted for the
Bridgeport Pasty
..I had a Veggie..."Veggie: Filled with chopped spinach and mushrooms and a little onion, held together with Gruyere (swiss-style) cheese and just enough Béchamel (cream sauce) to satisfy your taste buds. Pop-Eye, and all our veggie munchers, will love this one."-from their site. And right before leaving we had to get mini doughnuts from
Beaver Doughnuts
! If you live in the area you need to get to this event next year or check out the brewery when it officially opens in a few weeks.
Stay Sweet,
Lisa
now playing: