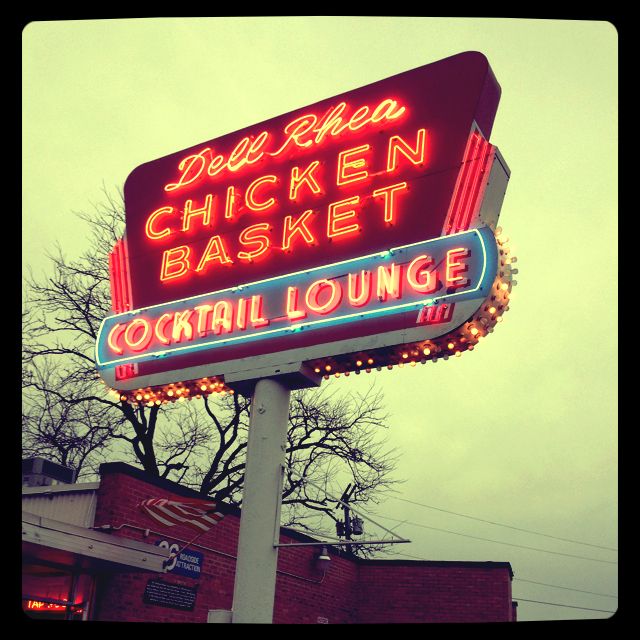 Hello all you cool chicks and hep cats! ;)
If you live in the area, you need to take a trip down to Dell Rhea's Chicken Basket! This place is awesome!!! Located in Willowbrook, IL on historic Route 66 (right in front of 55) this little gem got its start as a lunch counter at a gas station in the 1940s. Their fried chicken was SO good that in 1946 they ended up building the building in which the restaurant is currently housed! Upon walking in the door, you are greeted with two choices via some sweet neon signage... "Dining Room" or "Tap Room."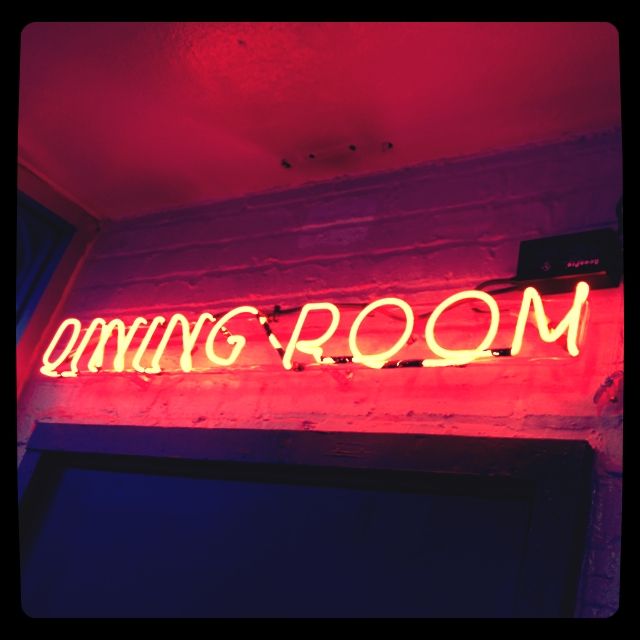 My dad used to take me here every once in a while and I always loved it, but I hadn't been here for years. Dave an I took a trip here after work one day for Dinner. We skipped the Tap Room (THIS time) and headed to the dining room for dinner.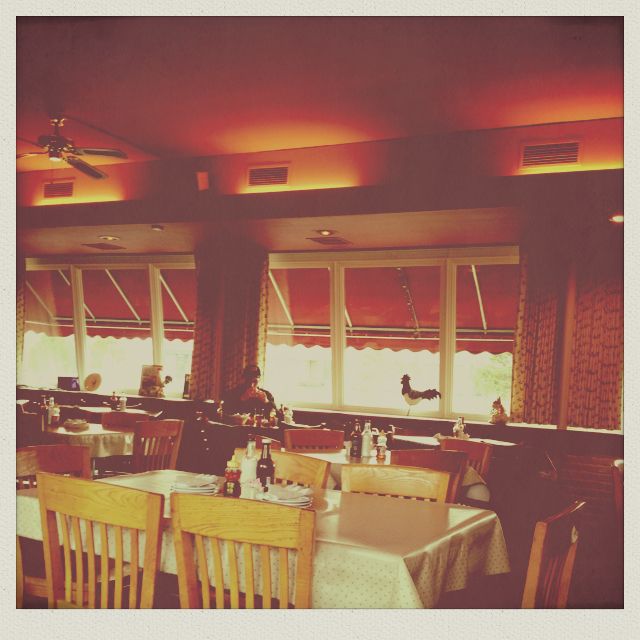 The dining room doesn't have "vintage"decor, but the bones of the place are definitely early americana. The windows are HUGE and built in an angle that gives this place a little vintage feel.
Drinks
Drinks are VERY reasonably priced. Their beer selection is great for a smaller joint as well. I was able to get an oatmeal stout for $4 and Dave got a Robert the Bruce for $5!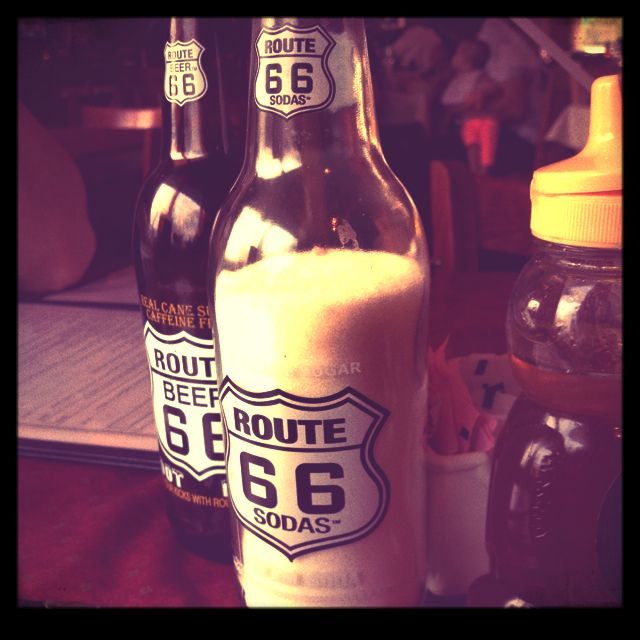 The food menu is also reasonably priced for the amount of food you receive. We ordered appetizers, dinner, and dessert. We were SO full by the end of our meal AND we had a ton of leftovers.
Apps & Salad Bar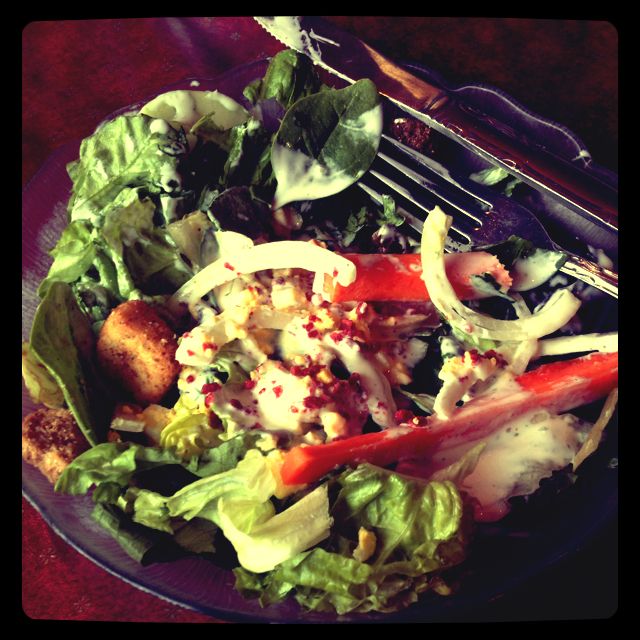 Apparently on Thursdays you get free salad and soup bar! SCORE!!!! I made myself a side salad with ranch dressing. I was really impressed that the lettuce was actual lettuce and not just the crappy iceberg stuff you get at most salad bars. They also give you a basket of super tasty biscuits and butter. As for the apps, we ordered Corn Fritters and Fried mac N' Cheese Balls.
They were both delicious! The corn fritters were like corn funnel cakes AND they were sprinkled with powdered sugar, The mac n' cheese balls were GIANT and they were light and scrumptious.
Dinner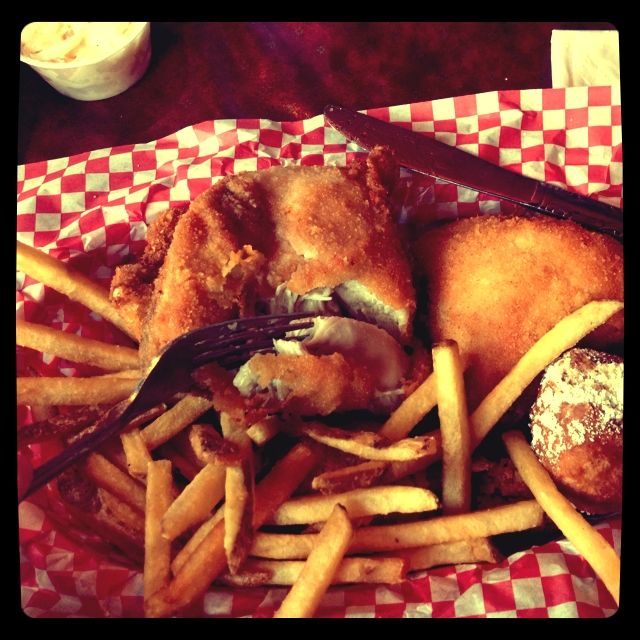 We both got the Famous Fried Chicken in a Basket. You get half a chicken cut into 4 pieces, french fries, and coleslaw. Dave and I only got through one piece of chicken each and we were stuffed...The waitress (who was very sweet and helpful) was on top of her game and brought us boxes.
Dessert
Ok, so I DID say that we were incredibly full...but I HAD to try the pie for my blog post...Mmmmm, pie....Calories in the name of research! I ordered the cherry pie with vanilla ice cream and it was delightful. We only ate half of it (because we were stuffed) and brought the rest home for tomorrow!
They have food and drink specials every day and the best part is that this place is family friendly! They have a kids menu, trivia night, and karaoke on fridays! You can visit
their website
for more history and information!
Until next time!
~Steph @ Calamity Layne