dress - ASOS.com / hoodie - DerbyLite.com / leggings - Torrid / shoe(s) - Dansko via Zappos
The weather is finally getting warmer, which is amazing. I wish it could stay this slightly cool spring-ish weather all year round. You know, still chilly enough to get away with wearing a cardigan, but warm enough for capris or ballet flats? Yes, that's the kind of weather I like best.
I'm already starting to having mini-panic attacks over the really warm stuff though... I don't feel like I have anything to wear once it gets swelteringly gross hot (which it will), and I don't even want to think about it. Not what I enjoy at all.
I don't think I've worn my Derby Lite hoodie on the blog before, but it's one of my favorite things to wear. I can put it over dresses, but also t-shirts and jeans (ah, one day I'll be back in jeans, once this cast is off...). They are slightly expensive in my opinion, but mine was a Christmas gift, so...
I like that you can have your derby name embroidered on the collar (see below), but I was a little bit disappointed to discover that it's black embroidery on a black hoodie (yes,
the description on the shop page says so, but the example photos show it in white
, so, misleading...). So most people will never even know it's not just a plain black wrap hoodie. But that's not so bad, because I just wear it to work a lot then.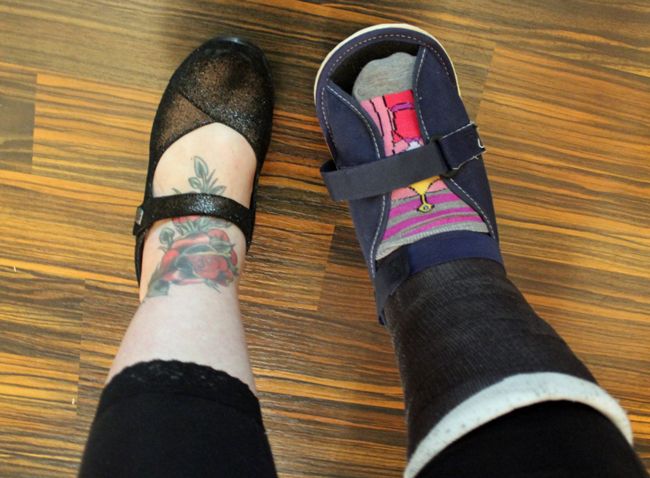 Shaving your legs when you have a cast is hard. I did pretty good on the left here, but the right guy's just gonna have to wait until the end of the month. There's just no getting around that. And it's going to be fun trying to re-match up all of my shoes and socks once I start wearing two of everything again.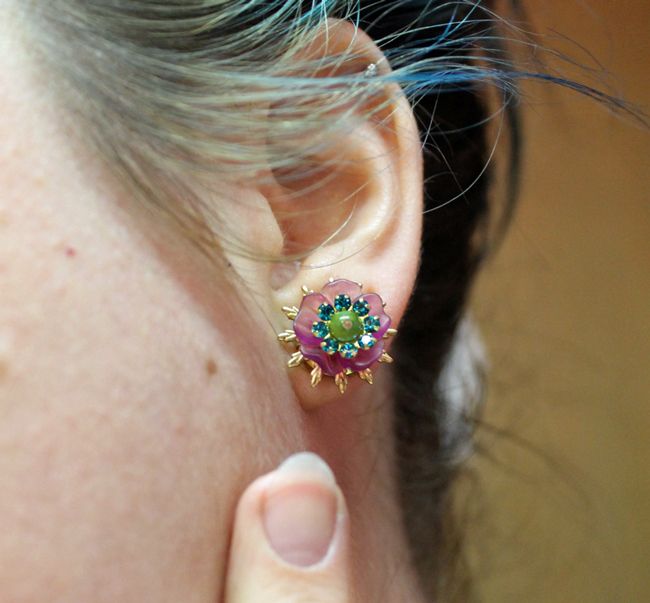 Lisa bought me these super cute earrings for my birthday! She brought them back from New York. I got lots of compliments from people at work when I wore these.
Also, I bought the
Electric Palette from Urban Decay
, and I've been having lots of fun with the different colors. Please note that this photo was taken at the end of the day, and my shadow had started to crease a little bit. Whoops.
Rock On,
Jen @ Hell Razor
now playing: