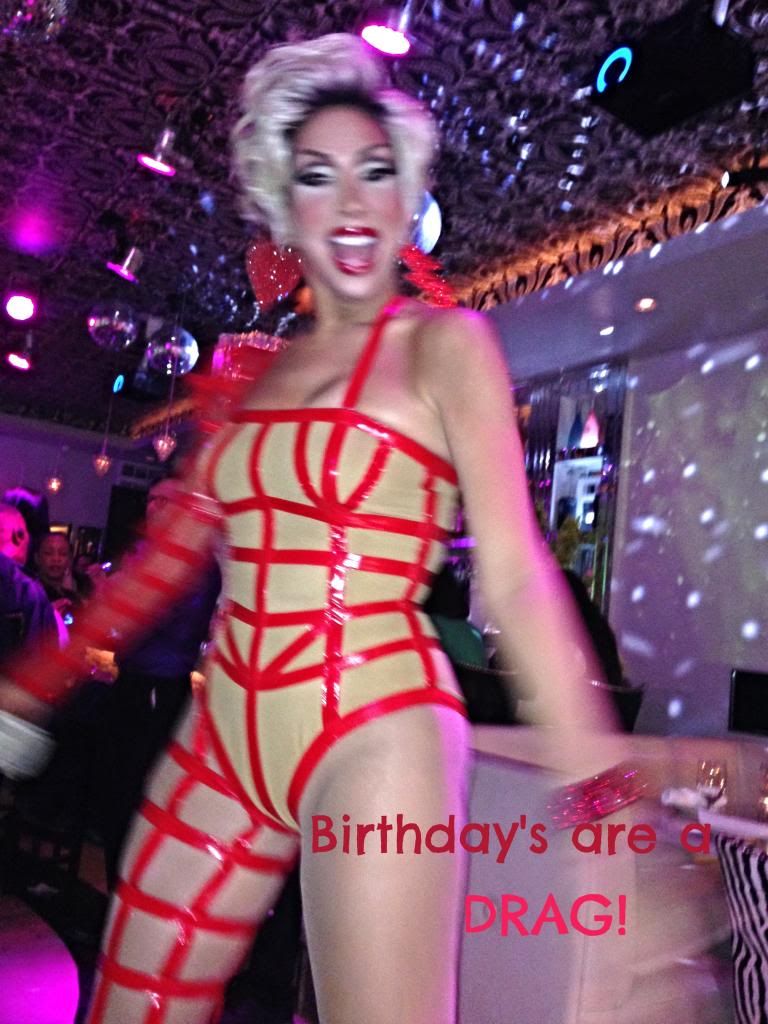 Last night, the "Betties N Brimstone" ladies went out on the town to celebrate Jen's birthday! In addition to myself, Stephanie, and Jen, our crafty friend Jessy joined us for the fun. We went to
Kit Kat Lounge
in Chicago. When I had found out that Jen had never been to a drag show, I knew this had to happen for her birthday, and it worked out perfectly!
The diva of the evening was named "
Sunny Dee-lite
" and she was amazing! In between enjoying cocktails and a yummy dinner, she would come out and perform a lip-synced song as patrons swoon over her and give her dollars. It's all great and silly fun, for me it's even more fun to watch the insane people around us drinking HUGE blue drinks and acting cuckoo! But the best part was seeing Jen all smiley! I really hope she enjoyed her birthday as I enjoyed having a night off and just being with the girls (and no diapers!) If you are in Chicago, check out Kit Kat in
Boystown
. You have to experience a drag show at least one time - I even brought my Mother here on her first trip to Chicago!
Stay Sweet,
Lisa
now playing: