Hello again!
I ran across these SWEET tiki planters at Goodwill for $1.99 a piece! They were a steal for sure, but I have been thinking about the best thing to do with them. I usually repurpose vintage planters into pencil holders, barware, remote holders, etc... However, you can't deny that they still make great planters! ;) I was at Home Depot today looking for paint colors and I came across these GREAT succulents for $2.49 & $3.39 a piece. I snatched up these babies for $16!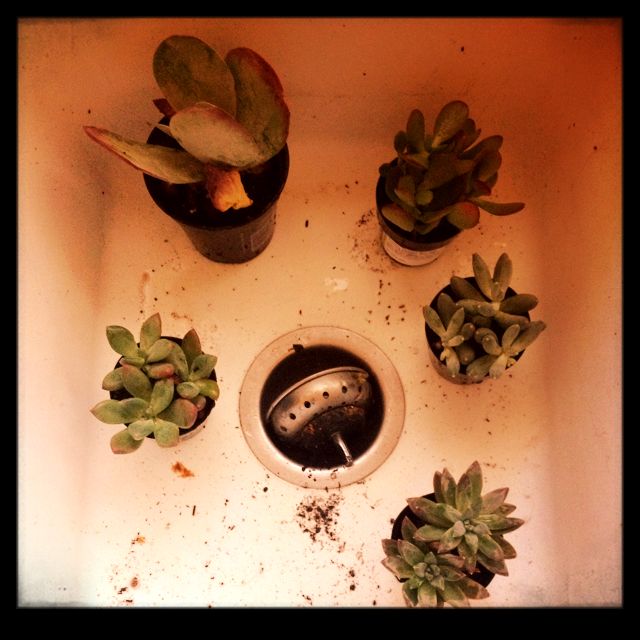 I actually have a pretty black thumb, so I thought that succulents would be the perfect plants for my "new" vintage tiki planters! My grandma used to grow them, so I have a soft spot for them..and I know a little bit about how to take care of them. Succulents need a lot of light and a small amount of water and some of them can even stand being in temperatures as cold as 35 degrees. However, frost will definitely kill them, so I wouldn't keep them outside unless you KNOW it's going to be warm overnight.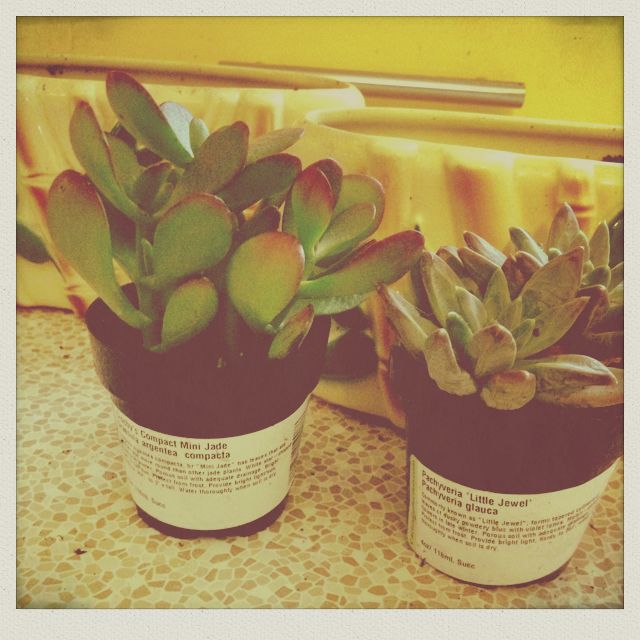 For the soil, I used a mixture of top soil and pea gravel. I used mostly top soil and mixed in about 1/2 of a cup of pea gravel. I'm hoping it will help with drainage since there are no holes in the bottom of my planters. Also, succulents come from areas with low amounts of soil so I figured it might make them feel more at home!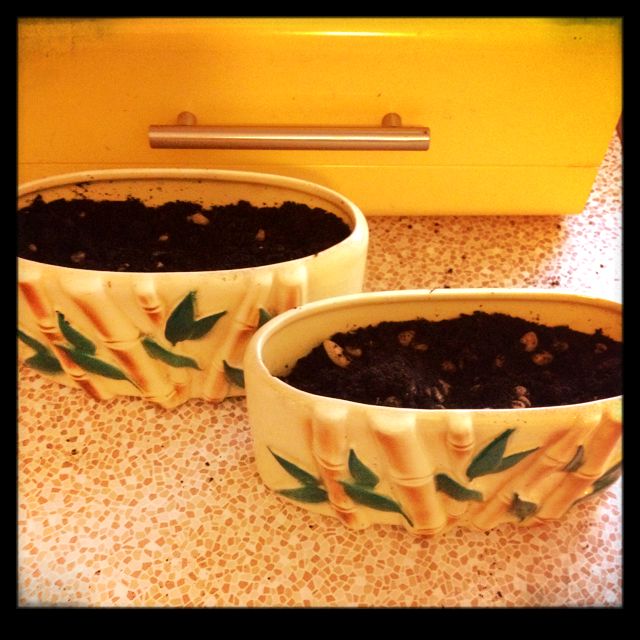 I made sure to make a hole deep enough that the succulent's roots were be completely submerged in the top soil. before I placed the succulent in the topsoil, I tried to pinch and expose the roots a little so that they were no longer in the shape of the plastic pot it came in. After I placed the plant in the topsoil, I added extra top soil around the plant to make sure it is comfy and secure in its new home.
After you have placed your plants in their new planter home, you should water them to ensure that they don't go into shock. I used a 1/4 cup of water for these two plants because the Home Depot people had not watered them in a while and the soil they came in was extremely dry. You are supposed to water succulents when the soil is dry to the touch.
After you've watered your plants, place them in a sunny area. Succulents like direct sunlight as long as they have enough water stored up in their little systems. Many succulents come from dry areas (like the desert) and they store up water and find minerals alternative sources in order to survive.
I got so carried away, that I commandeered another vintage planter I had laying around for a the larger colorful succulent I bought! We'll see how they all do! I'll keep you updated!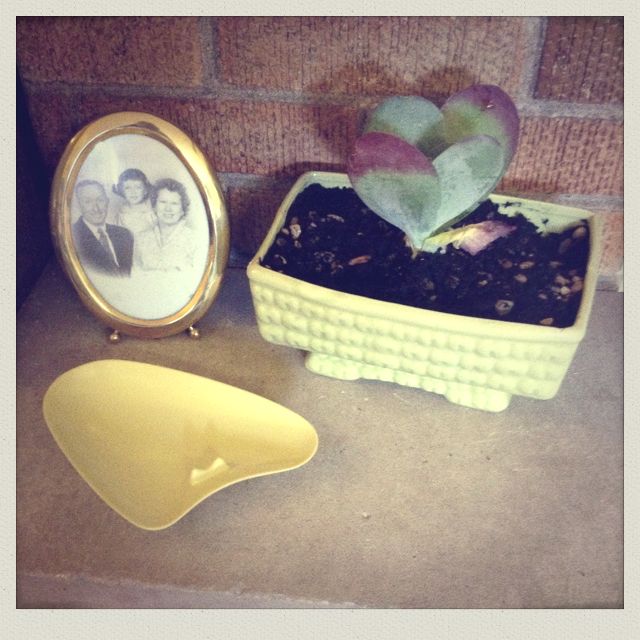 Until next time!
Steph @ CalamityLayne