Aloha!
As we hit the third worst winter in Chicago's HISTORY, I'm hitting the road!!! You should too!!!! Follow these 5 tips to plan your own warm weekend getaway!

Do Your Research!
I literally Googled the USA's top hottest places and went from there. Weekend trips get expensive, so try and choose someplace that fits into your budget. Figure out if there is an event happening before you plan your trip. For example, I really wanted to visit Austin, but SXSW is going on right now and travel rates are THROUGH the roof!!! If you are one of the lucky ones and have a family member in a warm area, ask them for help for tips on cheap places to stay and visit! Maybe they'll hook you up! However, if you have never been to your chosen destination, make sure to check
TripAdvisor
before you book any cheap hotels etc… Stay safe people!
Book EARLY
If you look early in the morning (like 6 or 7am) you can get GREAT deals on Southwest Airlines. They have Web Only deals where you can find some pretty sweet prices for a seat or 2 on some great flights! Sometimes you can get lucky on Orbitz or Expedia too!
Make a Packing List
Ok, I'm not the best at this because I usually wing it anyway. Lucky for me, I found a
Universal Packing List website
that does all the heavy lifting for me! You can input all of your trip information into one page, hit "submit" and it generates a general packing list so you don't forget things like charges and deodorant.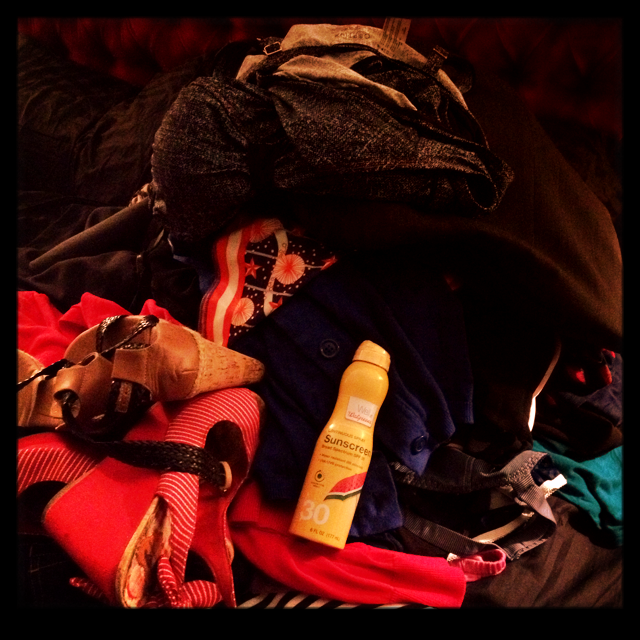 Download EventBrite
If you have a smart phone, make sure you download EventBright! It's a great for figuring out what is going on in your immediate area. I use it in Chicago all of the time. You can search for tickets, save events you're interested in, and search for specific events in your area. If you're into planning, you can also search events in different locations in advance!
Pack like a Pro!
Since you're probably not doing too much planning on your quick getaway, you might not know what you should pack. Outfit – wise, I usually stick with 3 of each separate (pants, skirts, etc… in like colors so you can mix and match) a sun dress, a "night out" outfit, flip flops, a pair of converse, a pair of heels and a jacket or hoodie. The trick is getting all of this crap into your suitcase…ROLL IT! Roll all of your items instead of folding to conserve space and maximize the amount of stuff you can pack!