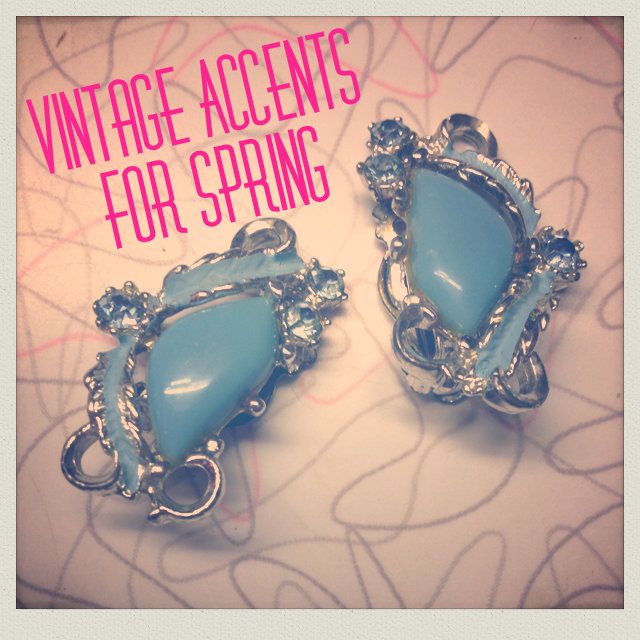 Spring Has Sprung!
Ok…Maybe it's more like…spring has happened and it still looks like winter. :(
Either way, we can still put a little spring in our step through fashion! Here are my top tips for adding a little springy vintage flare into your every-day look!
Bold Playful Lip Color
This month, I was lucky enough to be chosen by
Influenster
to try
Rimmel's new Moisture Renew
Lipstick in the color As You Want Victoria! I think it's the perfect pop of color for spring! It's moisturizing, long-lasting and works with casual and dressy outfits. It's also great for those of you who are not ready to take the red lipstick plunge! My biggest tip for Moisture Renew is use a lip liner or make sure to blot after you apply. This lipstick had a tendency to run a little on me.
Vintage Clutch and Scarf
Add a little vintage Hollywood to your outfit! Sporting a vintage clutch and a light colored scarf with some black cigarette pants and a sweater makes for a classy spring outfit. You can pull your hair back, add some large shades, red lipstick, and flats for a classic spring look.
Vintage Flower Pin & Pearls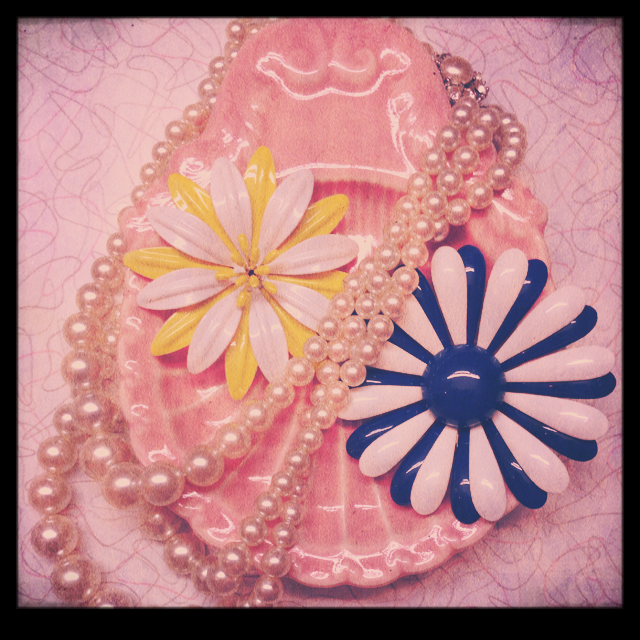 Just because it's STILL freezing outside, doesn't mean you can't enjoy some flowers! These large 60s flower pins are the perfect fun touch to a cardigan, spring jacket, or turtleneck. You can also spruce them up a bit with a strand of vintage costume jewelry pearls.


Gloves
Short 50s & 60s gloves in white, yellow, or lavender make a great low-key vintage outerwear addition for Spring. These bright yellow gloves are my go to for the spring season! They are the perfect addition to any trench or short-waited spring jacket!


Vintage Umbrella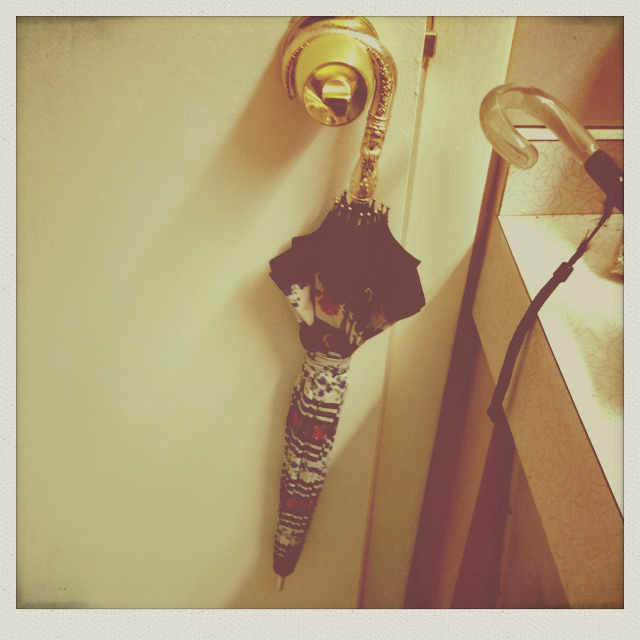 I am a sucker for vintage umbrellas! This one was my grandma's and I love it. It has cute little vintage rose buds and flowers on it...Perfect for spring! The fun thing about spring is that you can carry these fun accessories and no one will think twice. Even if the forecast calls for clear skies all day a vintage umbrella and just look "prepared and organized!" ;)
Stay tuned for more vintage at Calamity Layne!
~Steph @ Calamity Layne