dress - Target / boots - MooShoes / leggings - Target / cardigan - Forever 21+ / scarf - Kohls?
I've been getting kind of lazy with my outfits, I think because the never-ending winter was bumming me out so much. At least now we're starting to get a tiny little glimmer of just maaaaaaaybe it's warming up? But I hesitate to say it, because I'll jinx it and boom, more snow.
The ultimate bummer is that this year, Todd's spring break and my spring break do not line up. At all. Two completely different weeks. It's like no spring break at all. Yippee.
So, this outfit is really similar to
a previous version of another time
that I wore this outfit, but this one is way more goth. It's actually the only good thing that I got out of a horrible professional development day last year. The only thing I remember was that I saw another teacher in a leopard dress and I thought to myself "oh hey she looks cute in that outfit... hey wait, I have that dress!" and I realized that it was the same Target dress that I owned, but paired with a black scarf and cardigan. The combo was so simple, but it had never occurred to me.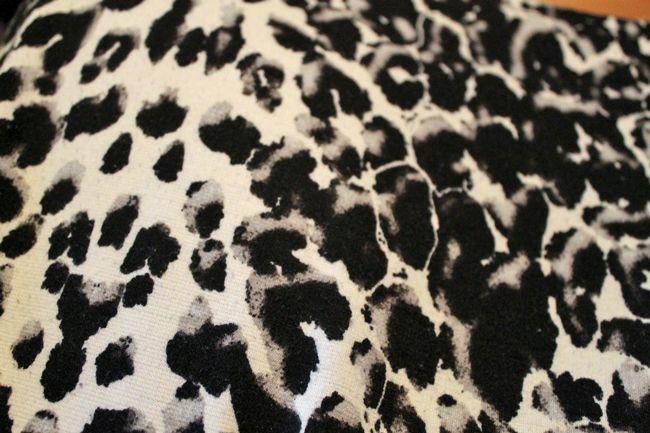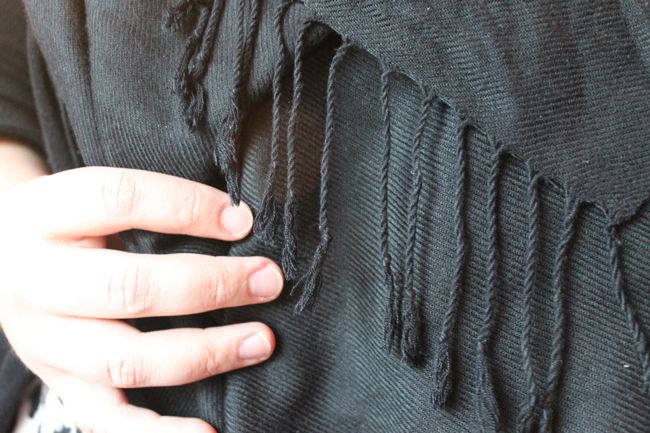 I've been playing around with tying my scarves in new ways, thanks to this scarf video (it's actually almost a year and a half old) posted on Facebook by a friend of mine. I like being able to spend no money and feel like my wardrobe has new excitement to it! Have you seen this one?
Rock On,
Jen @ Hell Razor
now playing: