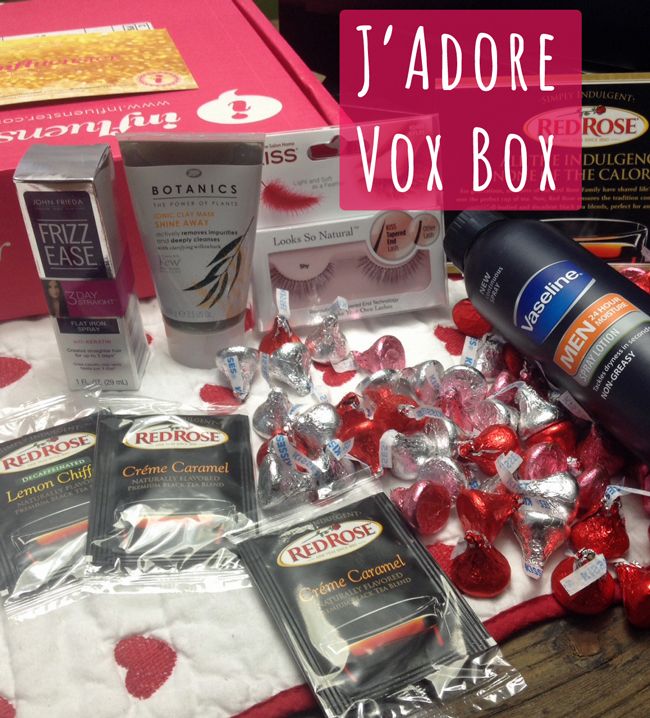 I was pretty excited to find out that I had qualified for another Vox Box from
Influenster
(my last real Vox Box was almost a year ago), because hey, who doesn't like free stuff? And as I was taking the survey (you have to pre-qualify, then qualify, etc etc etc), I realized that it would contain: chocolate, tea, hair stuff, eyelashes, and a facial product. I was getting pretty excited. I was all "Hey, those are exactly all of the things that I like!"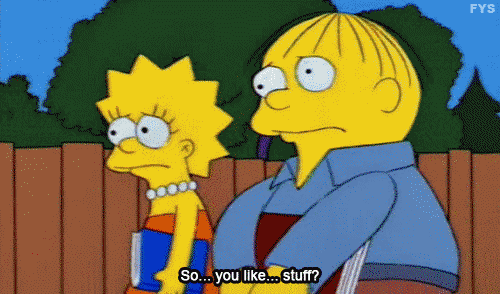 ...Yep. So, here's the stuff, and some thoughts on the stuff:
1. Vaseline Men's Spray Lotion
- I was really excited when I saw that this was in the box, for Todd to try out. I had all intention of actually giving it to him, and letting him try it (which he did!), but I wanted to try it out, too! I mean, spray lotion? Kind of genius! But little did I know (until it was too late, and I had gotten out of the shower and sprayed it on me), it has a "men's scent" to it. You know, that vague Axe-bodywash dude smell? Ugh. So I smelled like a man for the rest of the day. And the spray was disappointing. I expected it to be more like an aerosol spray tanner sort of spray, but instead it was a dribble-y, sputtery spray, like when the Pam olive oil spray starts to run out.
My suggestion? Vaseline, remove all of the smell from this product! Make it a gender-neutral product, and give it a good sprayer. Keep the graphic design simple. Call it Vaseline "just plain good" or something like that, in a white can with simple text. Fragrance-free would also make it kid-friendly, which would be so nice for after the shower. I really wanted to like this product - it's such a good idea in concept, but I feel like it failed miserably in reality.
Recommendation? Take a Pass.
2. Hershey's Kisses
- Score! Who doesn't love Hershey's Kisses? We ate these right away. I put them in a bowl on the kitchen counter and they disappeared right away. I also learned that Iggy loves them. Ugh, mom fail. Now he's all "candy? Mama?" So there's a bunch of
recipes on the Hershey's website
for stuff you can make with Kisses, but in my house, they'd have to last long enough to actually make something first.
Recommendation? Go and Get it!
3. KISS Brand "Looks So Natural" Eyelashes
- I was super excited to receive these, because I LOVE false eyelashes. But I'm kind of an eyelash hoarder... I like to find special occasions to wear them, I don't feel like it's an everyday kind of commitment for me. I received the "Shy" set, which (from looking at the website) appears to be the most subtle look out of what's available. Sometimes I think that Influenster should survey us a little better, because I'd be a great candidate for a more bold look, whereas someone else might have preferred the more subtle set. But whatever.
Tip:
If you haven't used false eyelashes before, or are worried about applying an entire strip, cut the strip in 1/2 and apply to the outside edges of the lid. Mascara will help blend the false lashes into the real ones. I do this almost every single time I wear false eyelashes - then I don't have to worry about the strip lining up to my lash line all the way across!
Recommendation? Go and Get it!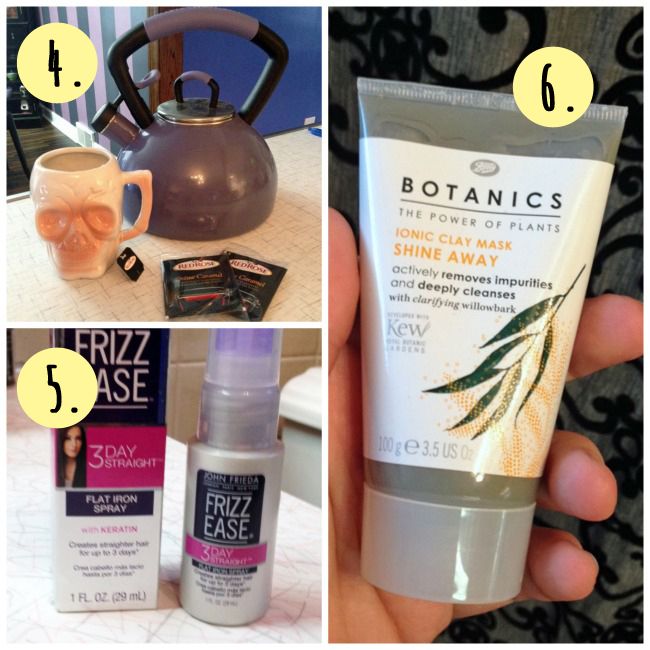 4. Simply Indulgent Red Rose Tea
- Creme Caramel is absolutely delicious! I made myself a cup after dinner one night with some almond milk and agave sweetener, and it was an amazing and yummy dessert. I've gotten pretty hooked on my loose teas as of late, but this Creme Caramel from Red Rose is a real treat! It smells heavenly, too!
Recommendation? Go and Get it!
5. John Frieda Frizz-Ease 3-Day Straight
- I was a little bit confused by this one, because it seems like such a specialized product for people who have frizzy hair, or curly hair, or who use a straight iron/flat iron. I am none of these things. :( Meh. I was really looking forward to the hair product because I'm always looking for something that is volumizing or adds body or dries out greasy roots! This was not for me. I even tried it out, just to be a good sport - I sprayed it on my wet hair before my blow-dry, to see if I noticed anything different. I didn't... but then again, I don't use a flat iron, so... yeah. Influenster, please tailor your boxes a little bit better for us in this way! It's just that I feel like this particular item could have gone to someone who could have used it better. Oh well.
Recommendation? Take a Pass.
6. Boots Botanics Clay Mask
- This product was pretty fun, because I don't try masks a lot, but I enjoy trying them out. I have oily skin, so a clay mask seems like a good thing for me to draw oils and bad junk out. It says to use it once a week, so I've only tried it out once so far. It felt good! You have to leave it on for like 10 minutes, and it dries up and feels weird and flaky and crumbly, but then your face feels all nice and clean. But it's probably just the juxtaposition of it being so weird and dirty in the 10 minutes prior... I don't know. I liked it! The only weird thing was that when you first open it, there's a lot of water/liquid on the top that has to be drained off or mixed in (it doesn't exactly "shake up" well) so that you can get to the "clay" part to smooth onto your face.
Recommendation? Go and Get it!
Please note: I received these products complimentary from Influenster for testing purposes." Are you interested in becoming an Influenster? Email me for an invite!
Rock On,
Jen @ Hell Razor
now playing: