dress - ASOS curve / leggings - Target.com / boots - MooShoes / scarf - Torrid
I've been trying to find a good basic dress that I can alter to turn into a dress
like this one
, so I bought this black dress from ASOS Curve, thinking that it might work... but no luck. But even though the fabric was the wrong kind for my future scissors dress, it still seemed good for a basic black shift dress, so I kept it.
It gets kind of ballooney around my mid-section, which makes for a weird side view (see above), but I'm ok with it, since it's overall pretty comfy and the ballooney middle means less sucking in of the gut all day and just lettin' it all hang out, amirite? Whatever.
...Same old combat boots for a bad ankle...
So, Target has a bunch of stuff in the plus-sizes that they sell online but NOT in stores. What gives, Target? My trusty Torrid leggings have finally started to wear thin (literally), so I decided to give Target plus-size a whirl. Hey, the price was right. So far, these leopard print leggings are an A+. The plain black ones, though (I think they're supposed to be capri, but on me = regular length) seemed to not be stitched so well because I swear I heard them tear as I put them on the very first time. Uhhhhh... yeah, no. So I may need to suck it up and buy some more Torrid leggings at a slightly higher price point. That's what I get for tryin' to save a dime.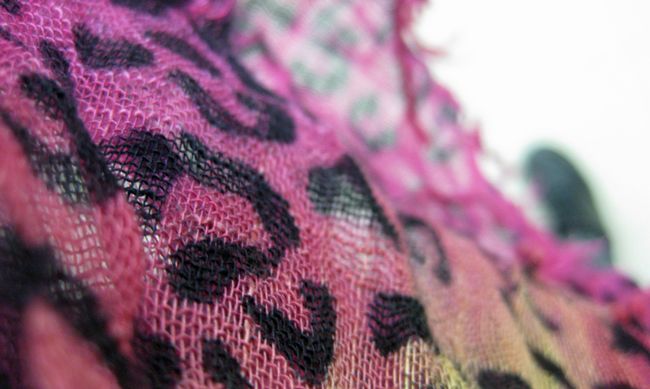 Grey leopard print + hot pink leopard print = matching. Because they're both leopard. Iggy is real big into matching right now. He likes to take things, like his action figures, and take two that have something in common, like superhero capes, and hold them up and say, "Match!"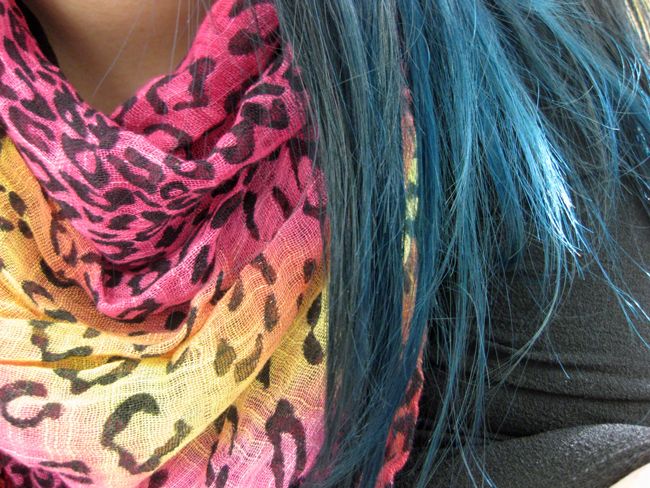 I liked how my hair looked against the colors of the scarf in this photo. That is all.
Rock On,
Jen @ Hell Razor
now playing: