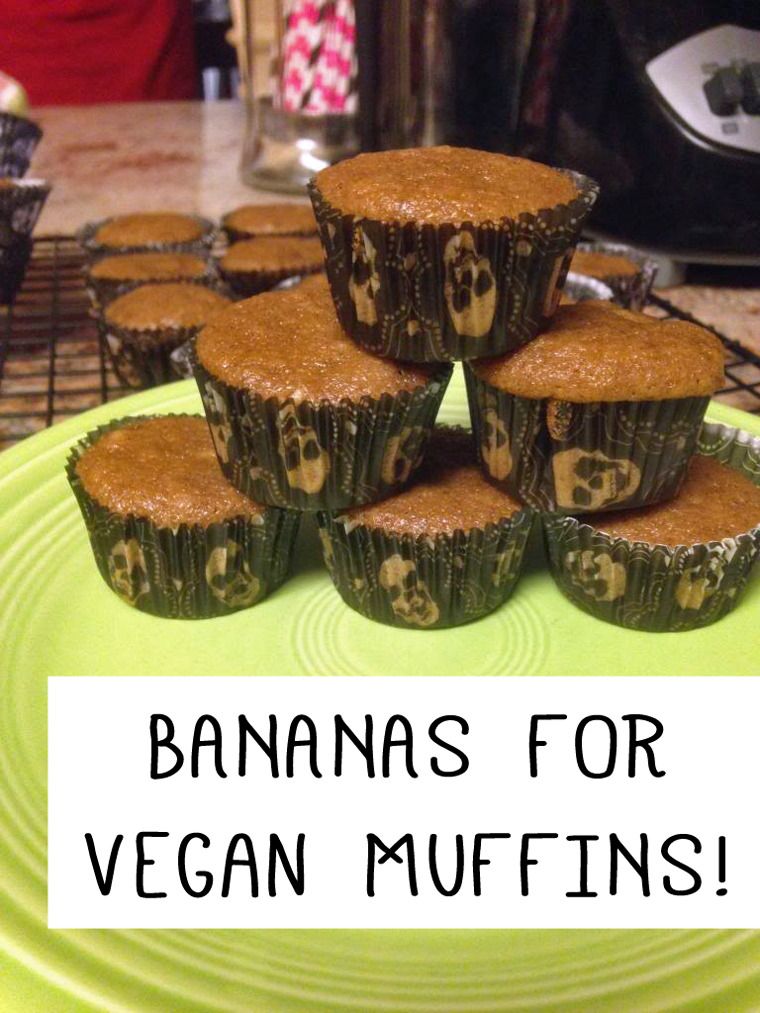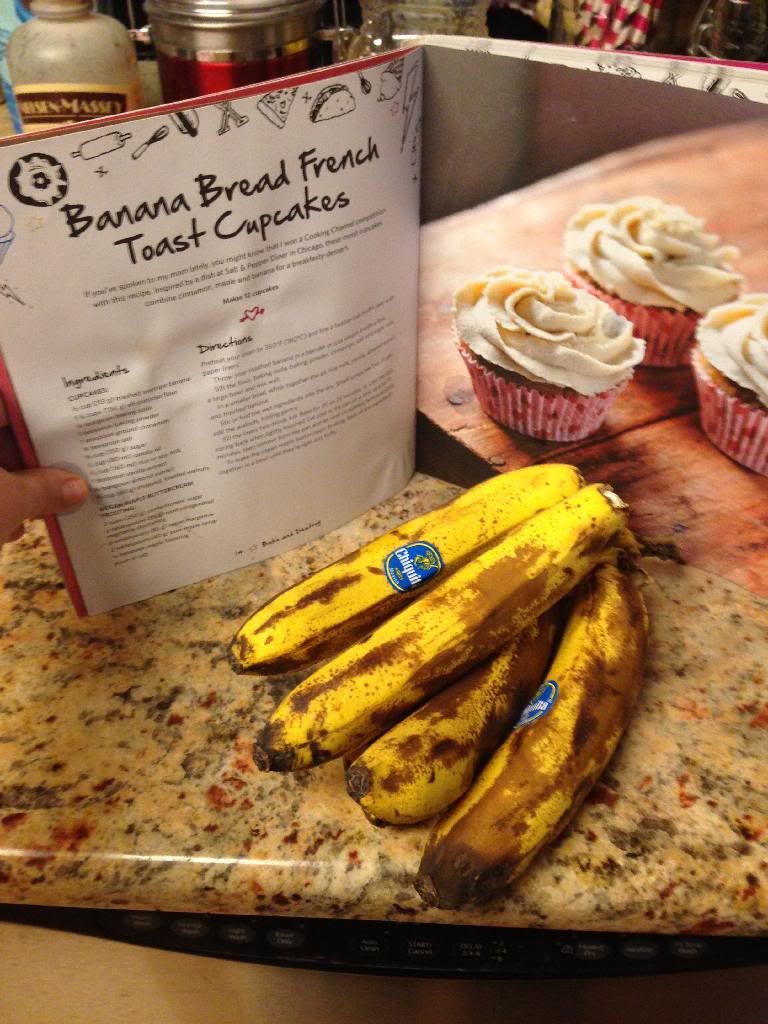 So, what do you do when your bananas start to look like this? Invite a bunch of monkeys over? Freeze them to make
banana ice cream
? Or, do you make your favorite baked banana recipe? Mine comes from my cute friend
Natalie Slater
, who happened to write an amazing vegan cookbook (check the acknowledgments! I was a recipe tester!), called
Bake and Destroy: Good Food for Bad Vegans
.
Now, this recipe is actually a cupcake recipe, but to me, a cupcake without icing IS a muffin... so there you go. My goal was to make these for Gunnar (my 2 year old son), who really needs more fruit in his life and less cookies. I did make some
slight
changes to Natalie's original recipe (I know, I messed with perfection), but the changes worked for us.
Ingredients!
1/2 cup of mashed overripe banana
1 1/4 cups of all purpose flour
1/4 tsp baking soda
1 tsp baking powder
1 tsp cinnamon
1/2 tsp salt
3/4 sugar (I used coconut sugar, as I heard it is better for you than cane, but the debate goes back and forth...)
1/3 cup canola oil
2/3 cup soy milk (I used almond)
1 tsp vanilla extract
Preheat oven to 350 degrees, then...
Mash up that banana with a fork! Get your aggression out! Then, take a bowl and mix up all of your dry ingredients and set aside.
Get a bowl and mix up your wet ingredients and add to the mashed banana.
Now, mix up both of those (the wet and dry) together till incorporated.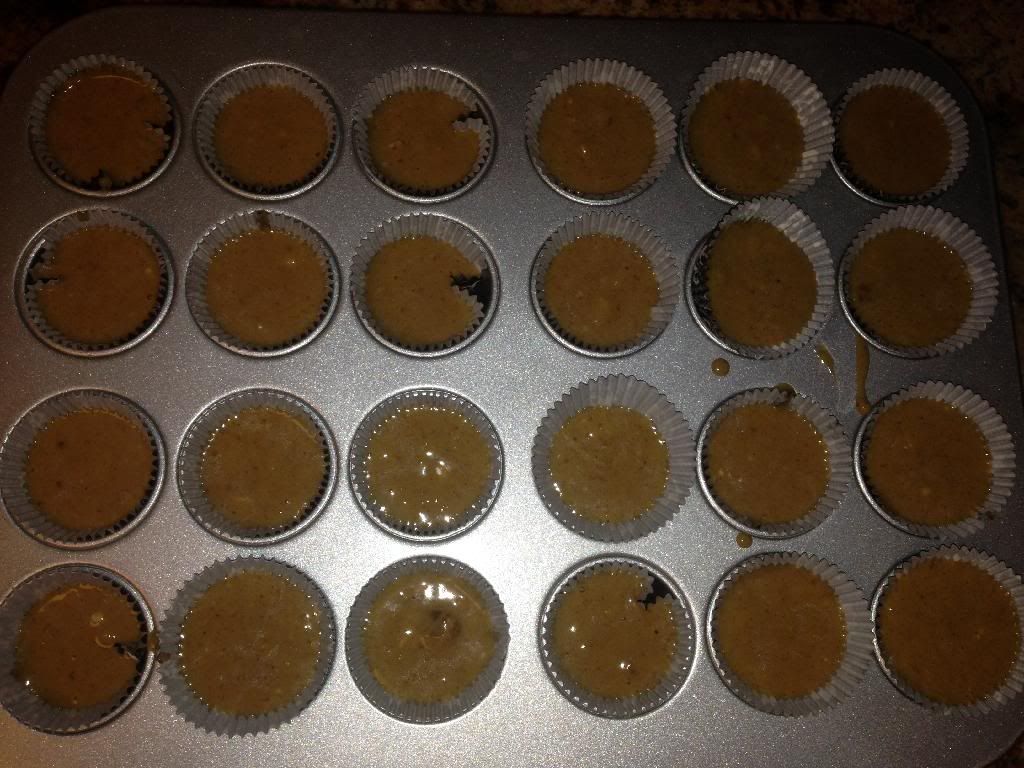 I used a mini muffin pan, so that the muffins are just the right size for Gunnar to SMOOSH in his mouth. To get the batter easily into the little pans, I poured the batter into a liquid measuring cup. (The mixture is a little too thin to use the cookie scoop method.)
If you are making large muffins or cupcakes you would let them bake for 20-22 minutes in the oven. With these minis, 14 minutes was the magic number!
I have to say these were such a hit with Gunnar that I made another batch today!
In today's batch, I added a little
PB2
for added flavor and a little protein. This is a great recipe as you can play a little with it to make it your own. I even thought I may add some oats next time to be even more filling for my pain-in-the-tush eater!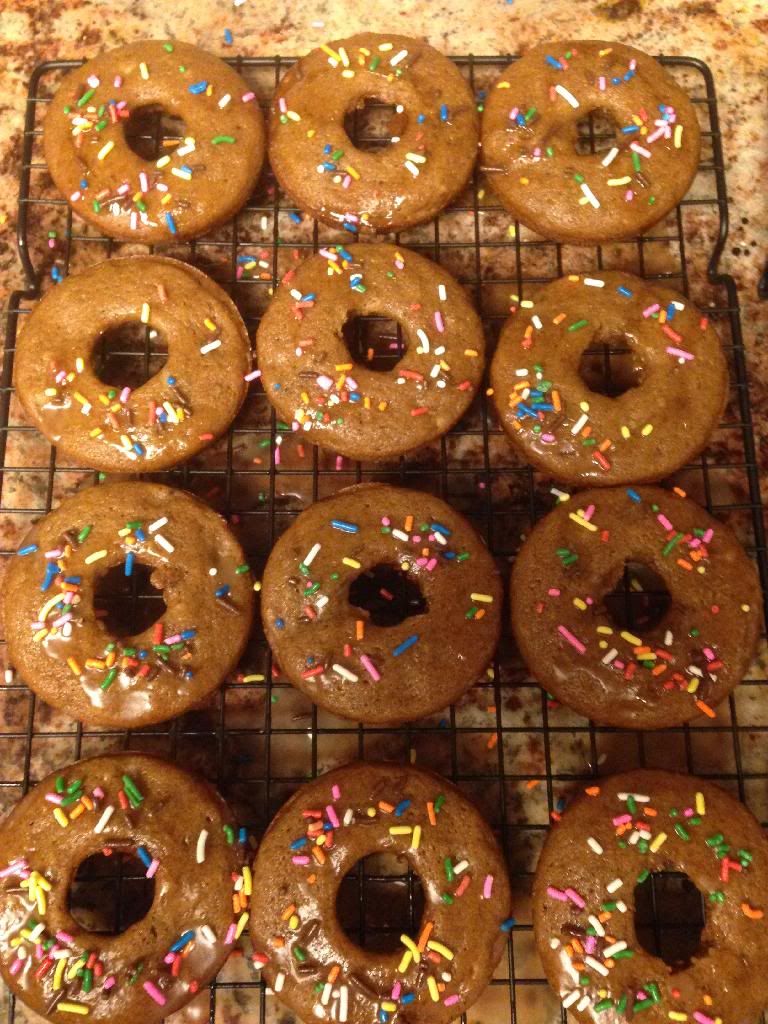 Speaking of "pains in the tush"... I took a little bit of the mix and used my doughnut pans to make some treats for Shane as well. They came out pretty cute. I just used a little agave as a glaze.
So that is this week's recipe. We are really trying to cut down on sugars and sweets here, but its been a struggle. Natalie's book has been a great help. Seriously, check it out...word on the street is that she is making a second book! (
...and I'm already plotting a way to get mentioned in that one as well!
)
Stay Sweet,
Lisa
now playing: