I don't know about you, but I've found myself packing on extra pounds this winter due to cabin fever and fear of frostbite! I've decided to get my butt in gear AND in shape with a little help from these 5 user-friendly apps!
Lose It!
Ok, I'm REALLY bad at diets and calorie counting...AND I'm not the most tech savvy person in the world, so if I can make this work for me you are bound to be able to make it work for you. It's a simple and easy way to track your eating habits and keep your calories in check. You can also set goals for yourself, connect with your friends and join challenges to keep you on track ! The best part is, it's free!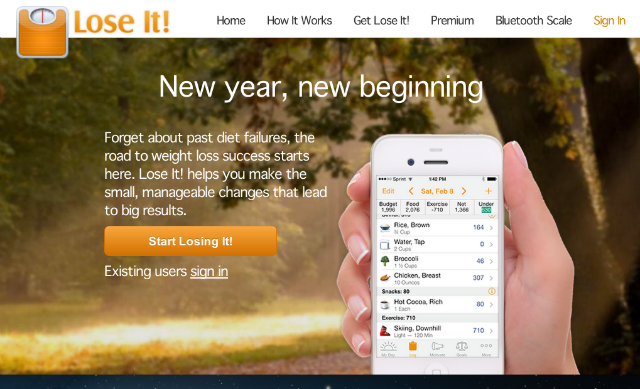 https://www.loseit.com/
Yoga Studio
I tend to get SUPER stressed out at work and by the time I get home I'm completely wound up. I've been looking for something that can calm my nerves (that doesn't involve calories). Yoga Studio has really helped me relax and forget about the constant bullshit that goes along with everyday stress. I do my cardio first and then do a 15 or 30 minute video directly from my iPhone. It's great because you have access to workouts from anywhere and you can schedule your workouts so it syncs up with your phone's calendar. They have multiple skill levels to choose from too (I'm definitely a beginner), so don't be scared! ($2.99, but worth it!!)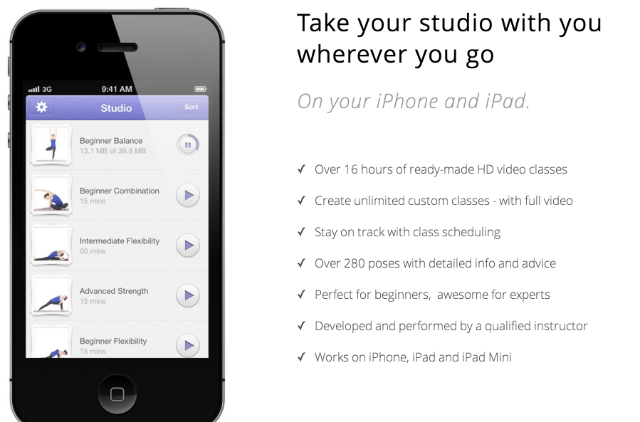 http://yogastudioapp.com/
Workouts
By far the most simple and easy work out app out there. You open the app, click on the area you want to focus on, the length of the workout and the videos begin. Simple sweet and to the point. Free app!
Whole Foods Recipes
I'm not gonna lie...I hate Whole Foods...(I know sacreligious....sue me). They do have great food, but seriously...I need to knock over a bank to be able to afford everything...ANYWAY, they have this fantastic app that lets you meal plan and will automatically feed ingredients into a shopping list for you. This little guy has made it much easier to come up with low cal dinners for Dave and I with little effort on my part. Having trouble figuring out what to make for dinner? You can input some main ingredients you have around the house and it will give you multiple recipe options for those items! Oh! Also, this app is free!
As you already know...exercise and a balanced diet are always the best options for weight loss...(It's a pain in the ass, but you can do it!!!). If you need a little push in the right direction, try out one or two of these apps. Hopefully they will work for you too!
Until next time!
Steph @ Calamity Layne