In keeping with my "eating healthy" diet changes, I had planned on sharing a low fat treat. My son stunted that idea, as he deleted the pictures of what I had made. I shall save that one for a future Saturday, and instead I will share with you FATTY GOODNESS!
A friend of mine had shared this on his Facebook wall:
http://newsfeed.time.com/2014/01/23/oreo-launches-two-new-flavors-and-theyre-both-delicious/
...and I got very excited - so excited that I actually programmed the launch date into my phone! (Admitting that is half the battle!) When the day hit, Shane (my other half), ran to Target and came back empty-handed. I was alright with that, as I have been using the
My Fitness Pal
app and have been counting calories and even losing some weight… BUT, that did not stop me from looking when I was at Target tonight, and BOOM! - there they were!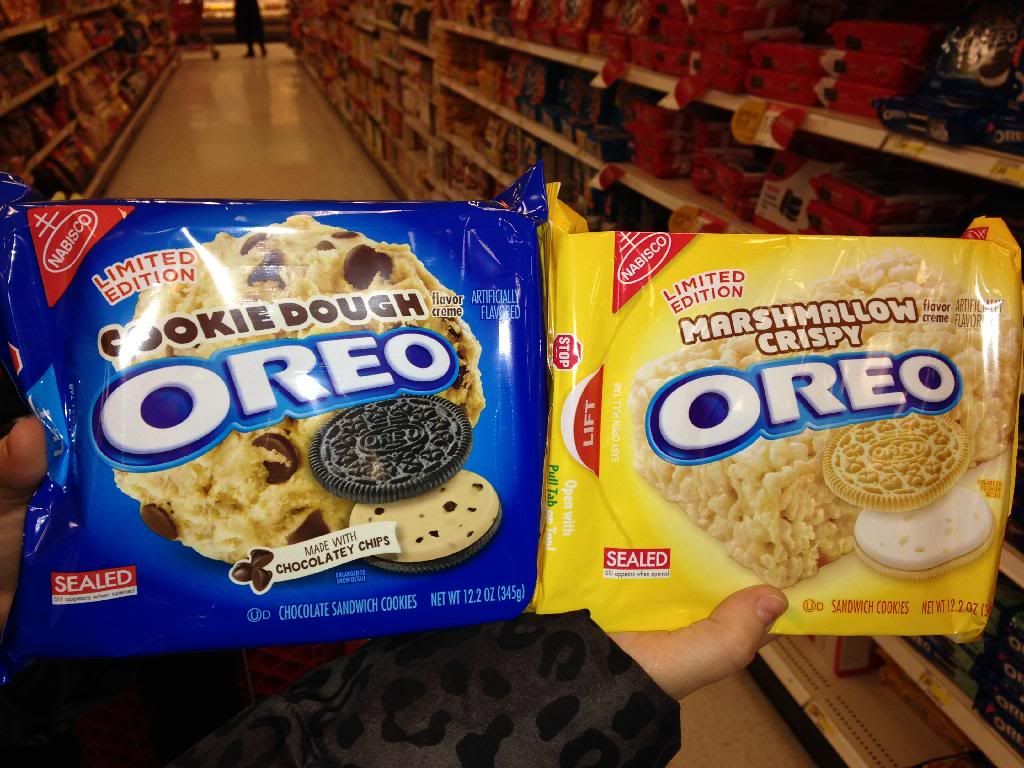 So, on to the reviewing!
When you wine taste, you should always start with the white and finish with the reds, so I assumed that we would start with the "Marshmallow Crispy" and finish with the "Cookie Dough". On first bite, we both felt that the cookie was crispier than the usual
"Golden" Oreo
and the crème much sweeter with fun crispy nuggets in the middle. The second, the "Cookie Dough," did not really taste at all like cookie dough (and I KNOW cookie dough!), but was very tasty and extra chocolatey with very small "chips" inside.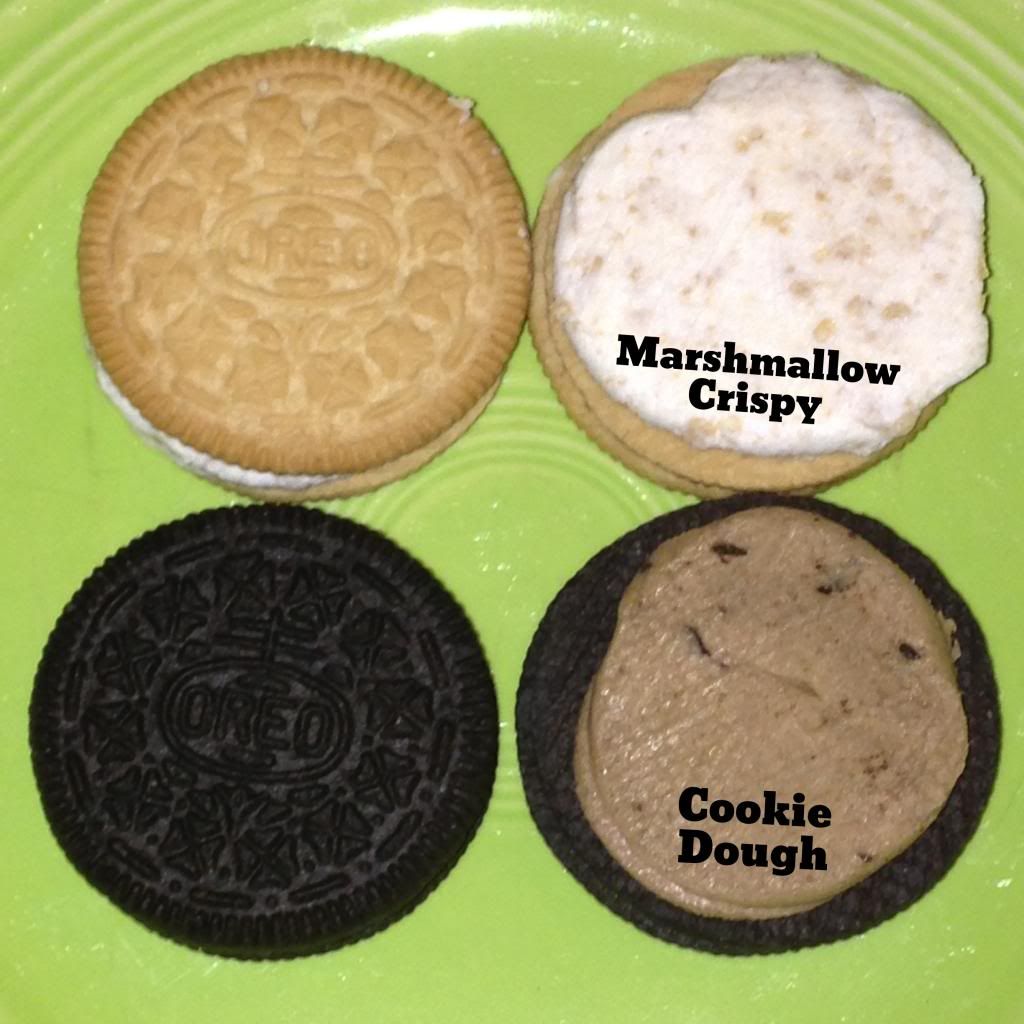 Both were good and I was proud of myself for only having 2 as a treat. If these had been my favorite kind of Oreo (the "
Mega Stuff
"), then we would have had a problem... Seriously, seek those out! They are AMAZING!
Now, to get back on my exercise bike!
Stay Sweet,
Lisa
now playing: