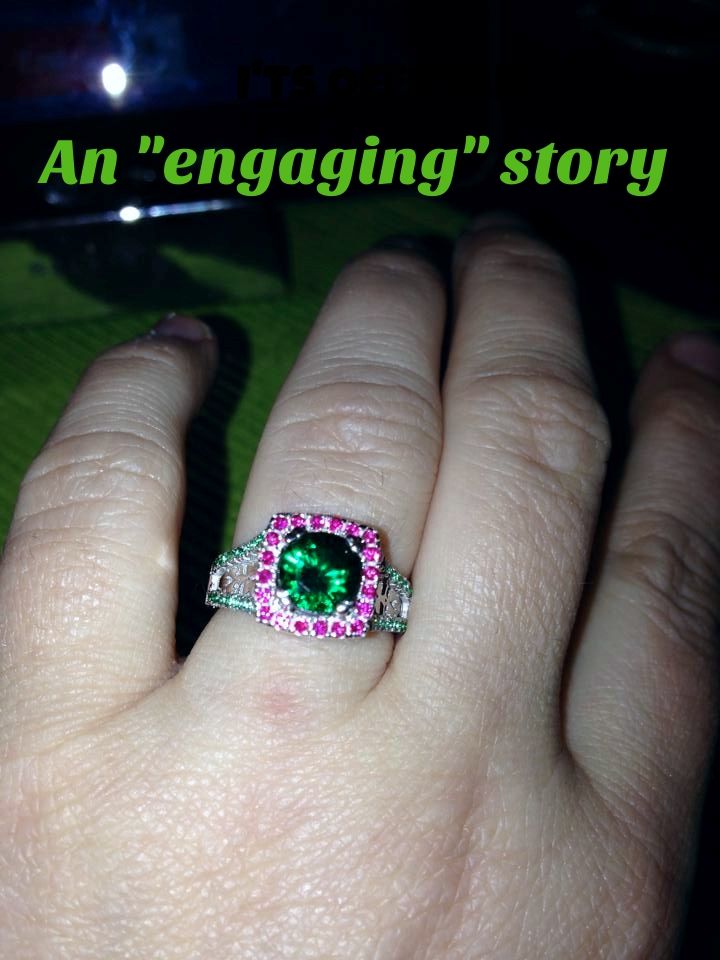 I am sharing a more personal story this week as something pretty awesome happened last Friday on Valentine's Day!
But first a little back story.
I have mentioned Shane before in my posts, and even have referred to him as my "fiancé" even though technically in my mind he "officially" was not yet. You see, Shane and I have been together 3 years. In the first year we were together, we had a fabulous "oops!" and made Gunnar. This was a miracle, as I had been told it would really be hard for me to actually get pregnant, and here I am now, the mother of my crazy little two-year-old. Many new couples suffer with an unexpected change like this, but Gunnar did the opposite for us - he brought us closer together and brought many new friends into our lives. We knew one day we would get married, but we (
more like Shane
) were taking our time.
So now, present day…we have actually set a date, and have booked a location and many details of our wedding is planned, but I did not have a ring yet... so you know being a girl, it was not official until I had a "ring on it." Back to Valentine's Day... Shane is not a Valentine's guy, so I was trying to not be into the holiday, as it is kind of commercial, but nice at the same time. I was working my wine demo job that night and getting sucked in watching couples purchase wine, flowers and chocolate covered strawberries. I decided I would get Shane a little something, as why should I not enjoy getting him something?
When I got home, I picked on him for his lack of Valentine's love, and gave him his present. Shane was playing with Gunnar, so I joined and climbed into our awesome
IKEA castle tent
. When I got in, Shane said "Gunnar, tell mommy there is a present for her in the tent." I then turned around and found
this awesome Frankie Stein Monster High doll
. I was thrilled, because picturing Shane picking out a doll for me was hilarious. I was all smiles, and then proceeded to play this game with Gunnar where I put puppets on my hand, he feeds me "Yo Gabba Gabba" figures, and then the puppet proceeds to barf them up. Lovely eh? (I have a boy, and he thinks it's hilarious.) Shane was giving the figures to Gunnar, and we are playing for a bit, until the Unicorn puppet had something "weird" in its mouth. I look, and it's a ring box and I am floored. I open it, and there it is the amazing pink and green engagement ring I had chosen. I cried and Shane put it on my finger and then POOF! I now can call him my fiancé!
I am sharing this to show that everyone has a different story to how they came about to be a couple and get married. I love that it included Gunnar. Some people do a super romantic night, some people make giant signs, or slip rings into desserts, but I LOVE that my son was involved and it included barfing puppets and a castle tent. It is just so US! I would love to know your story! Share some with me!
P.S. October 25 is the date! I cannot wait!
Stay Sweet,
Lisa
now playing: