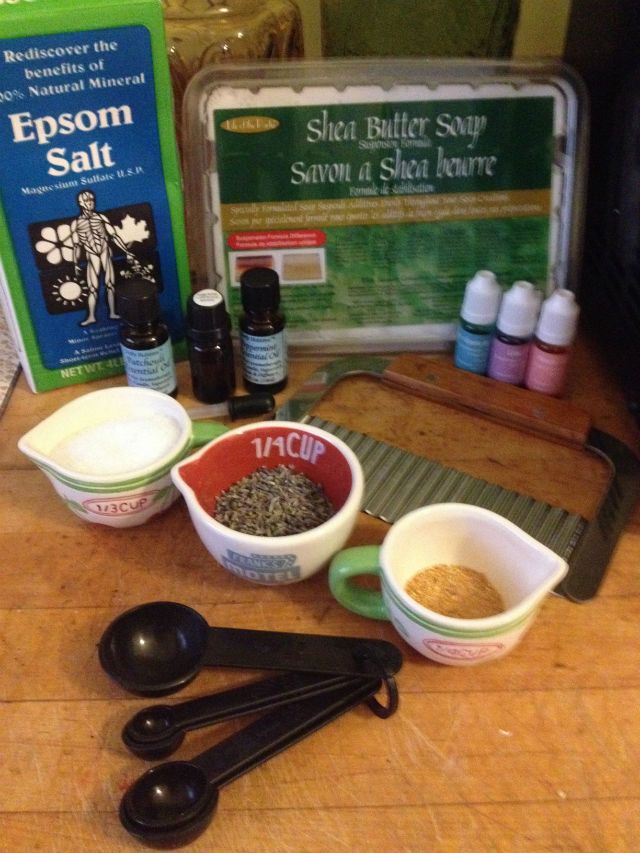 If Valentine's Day has you down in the dumps, why don't you try out a new craft for some good, clean fun...Soap Making! It's easy, creatively stimulating, AND therapeutic (make sure you pick some relaxing scents like lavender and bergamot).
You will need:
A double boiler (or 2 pots you don't care about)
A wooden spoon
A soap base of your choice (you can get this at Michael's or Hobby Lobby)
Essential Oil (scents of your choice)
Soap Dye (colors of your choice)
A large bowl with a spout
Soap Molds (I used vintage Jello molds)
Any extra fun stuff (like lavender flowers, salt, shea butter, etc...)
Step One
Get all of your ingredients out and your molds ready to mix because once you begin the process, it goes pretty quick.
Cut your soap base into smaller blocks and get your double boiler going. Once your water is boiling, go ahead and place your soap blocks in the pot without the boiling water.
Step Two
Make sure you continually stir your soap base as it melts with your wooden spoon (you don't want it to catch on fire)!
Once your soap base is completely melted, it's time to add your other ingredients! This is where you can let your creativity shine! If you're bummed out this V Day, choose your favorite color and some soothing scents for your soaps!
Step Three
Pour your mixture in your "bowl with a spout" (in my case, I used a large measuring cup). I added my lavender flowers in after I removed my soap from the heat.
Right after you are finished mixing in your extras, pour your soap into your molds! I used some vintage Jello molds, some plastic soap bar molds, and a few coconut milk cartons. You can also use 1/2 gallon cartons for soap making as well!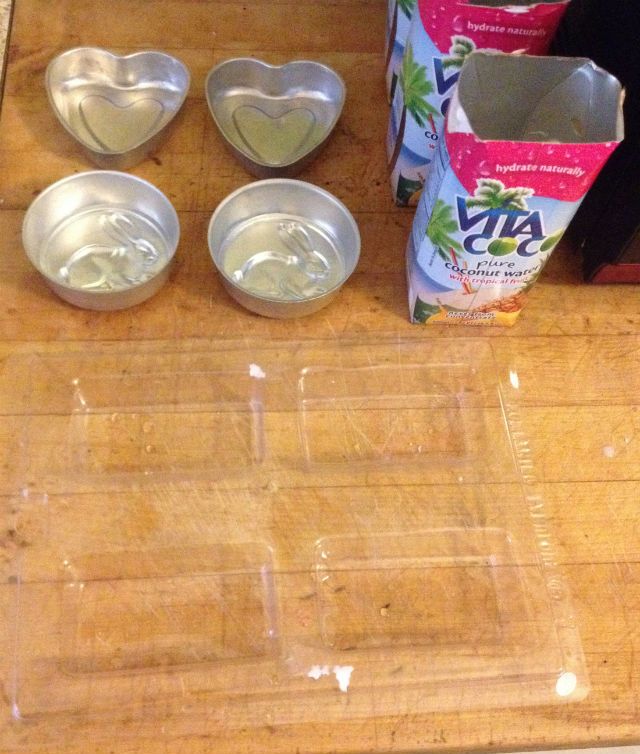 After you've poured your soap into your molds, it has to cool (this is the super boring part). I let mine sit overnight, but it depends on the soap base you're using AND how deep your molds are. The cartons took FOREVER to cool, but the Jello molds cooled pretty fast. I made a few different kinds of soap, so I had to make sure I marked what scents and ingredients were in the different soaps.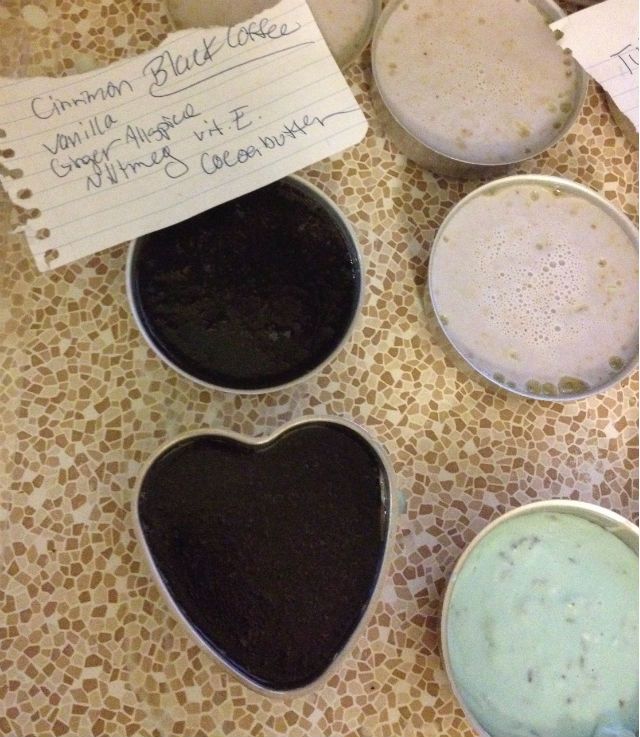 Step Four
Pour yourself a glass of wine, draw yourself a nice hot bath, and lather up! Enjoy your hard work and feel your blues melt away.
Until next time!
~Steph @ Calamity Layne