Dave and I have been on stay-cation since last Friday and we had a chance to visit a legit Tiki bar over the weekend. It may not look like much from the outside, but things aren't always as they appear. This place has fantastic atmosphere and a great Polynesian American Chinese menu. What's even more awesome is that this place is in the suburbs! You don't have to trek out to the city for good food atmosphere and fancy (AND CHEAP) drinks!
When you walk in, you are immediately greeted by a friendly hostess and a stone fountain. The walls are covered in bamboo curtains and floral arrangements. We were escorted to a booth at the front of the restaurant which made for an optimal picture taking opportunities. :)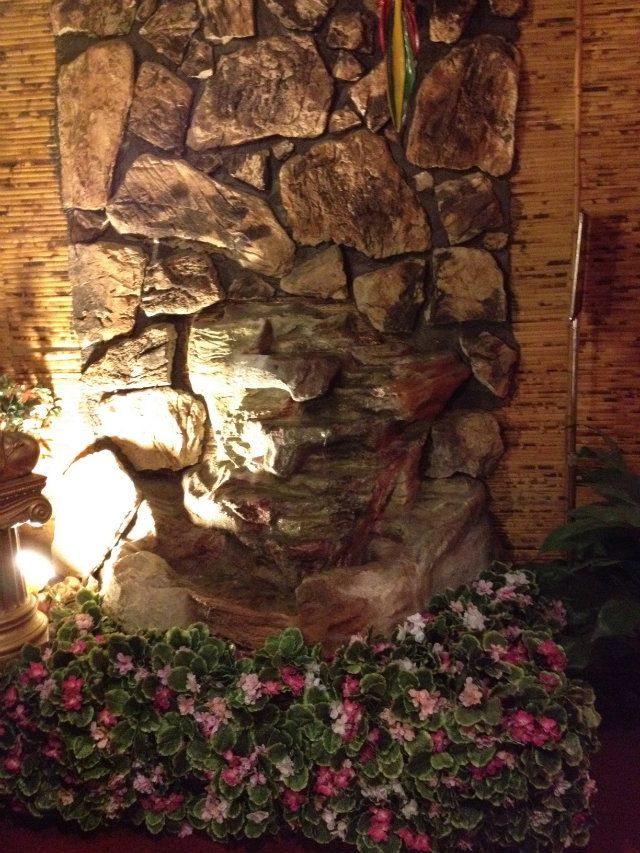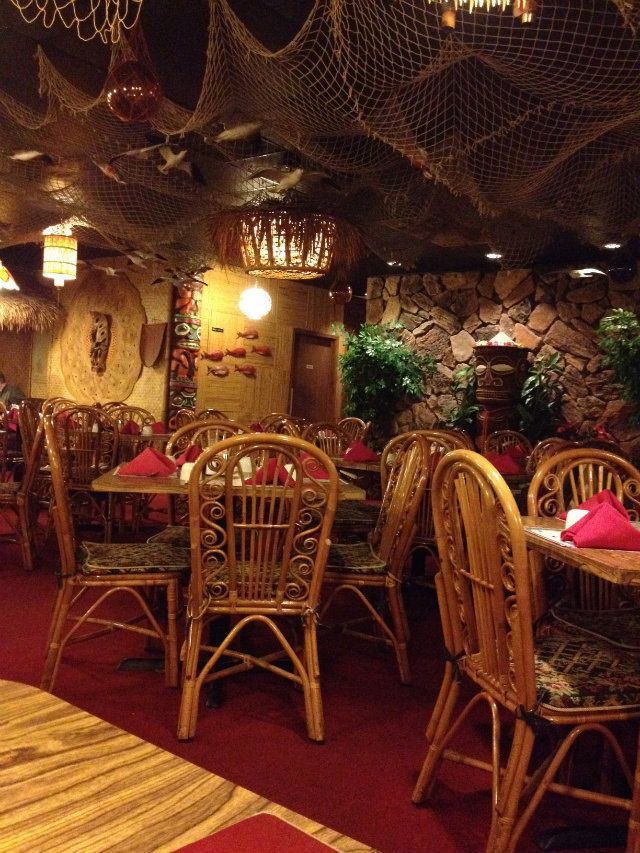 The menu is complete with an extensive cocktail list and a barrage of food options. We started with cocktails and an appetizer. I got a Scorpion and Dave had a Pina Colada ($4.50 a piece people!!!). They also bring you tea and water before your meal, which I always enjoy.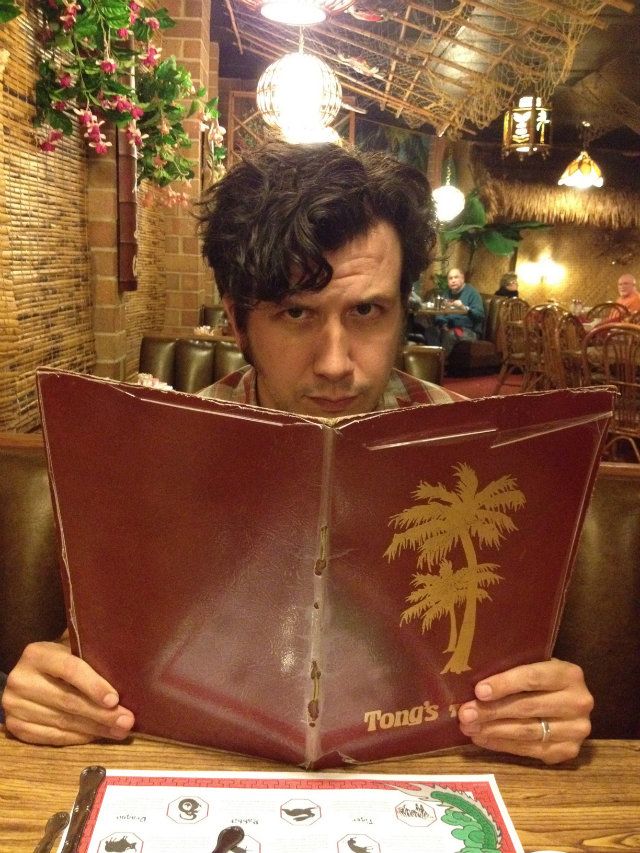 We also ordered a Bo Bo Platter as an appetizer. To our surprise, it came out on fire! It was complete with ribs, egg rolls, fried shrimp, teriyaki beef, and some kind of wontons (2 of each). It was all delicious, but if you order one of these make sure you wait to order your dinner. You might be a little more full than you expect after your appetizer.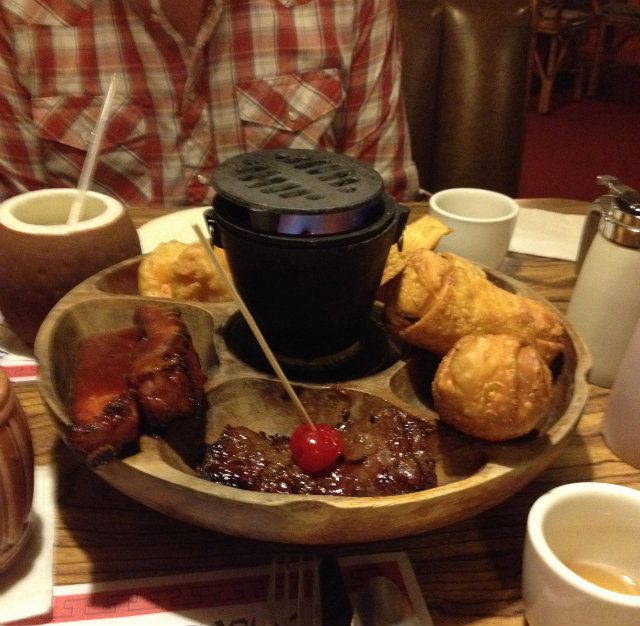 I ordered a Moo Goo Gai Pan with chicken. I was stuffed after the Bo Bo Platter, but I saved a little room for my dinner AND a Zombie. ;) I definitely had enough dinner to bring home leftovers and it was still good the next day!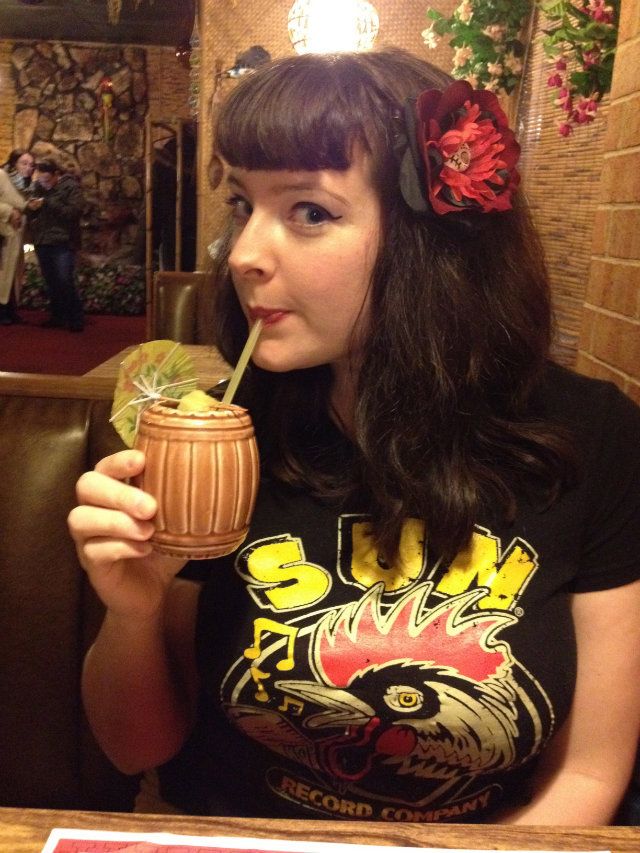 Good food, cheap drinks, friendly staff, and great atmosphere. I give Tong's Tiki Hut 4 out of 5 stars! If you're in the mood for a fun evening in the burbs, make sure to check out Tong's Tiki Hut in Villa Park!
Yours Truly,
Steph @ Calamity Layne