"Sort-of quick" steel cut oats! I say "sort-of," because in the beginning, they are not so quick.
The thing is, I LOVE Trader Joes. I mean, who doesn't? And for a long time, I have been buying their 2 pack of frozen steel cut oats for a healthy breakfast, and always wondered if I could make my own…
Well, we all know about the insanity that is Pinterest... and I indeed found a method on there - but I did it with a Lisa twist! So here is the recipe for banana cinnamon and pumpkin pie steel cut oats (you can also keep it plain but that is no fun!).
I started with Bob's Red Mill and followed the recipe but doubled it. Also, the cooking time is much longer than stated on the bag; give yourself at least a half hour for cooking time. I did omit the salt because when I made my first batch it was way too salty and the salt adds nothing to the texture.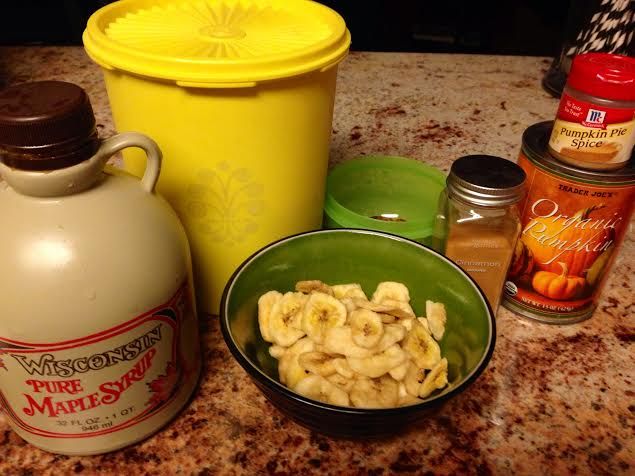 What you will need:
A bag of steel cut oats
Cinnamon
Banana chips
Pecans
Maple syrup
Brown sugar
Pumpkin pie spice
½ can pumpkin puree
Muffin tins
Two freezer bags or freezer containers.
To make oats:
Boil 6 cups of water in large pot
Add two cups of steel cut oats
Stir and then reduce heat to low simmer and cook for about 30 minutes for a creamy texture and stir occasionally.
Easy enough? You will know it's done when it indeed looks like oatmeal and a majority of the liquid is gone.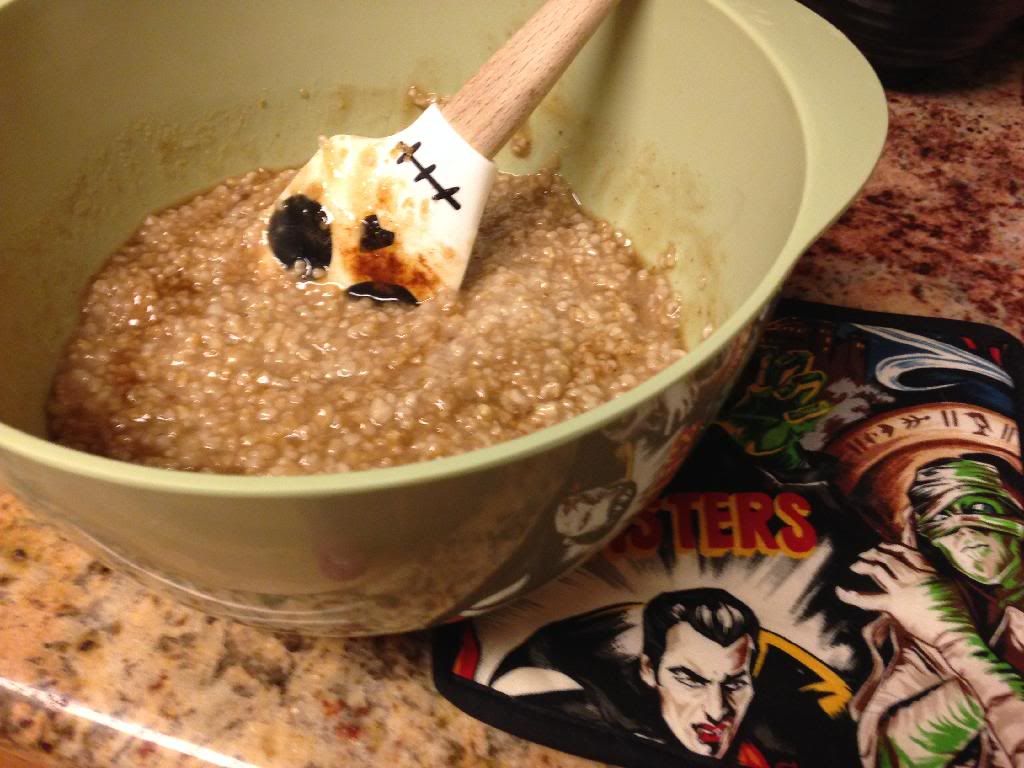 Next step.
Divide the oats into two bowls.
Pumpkin pie oats:
Add ½ a can of pumpkin puree
Add 1 tbs pumpkin pie spice
Add 2 tbs maple syrup
Stir and taste. You can always add more spice or syrup to your liking.
Set aside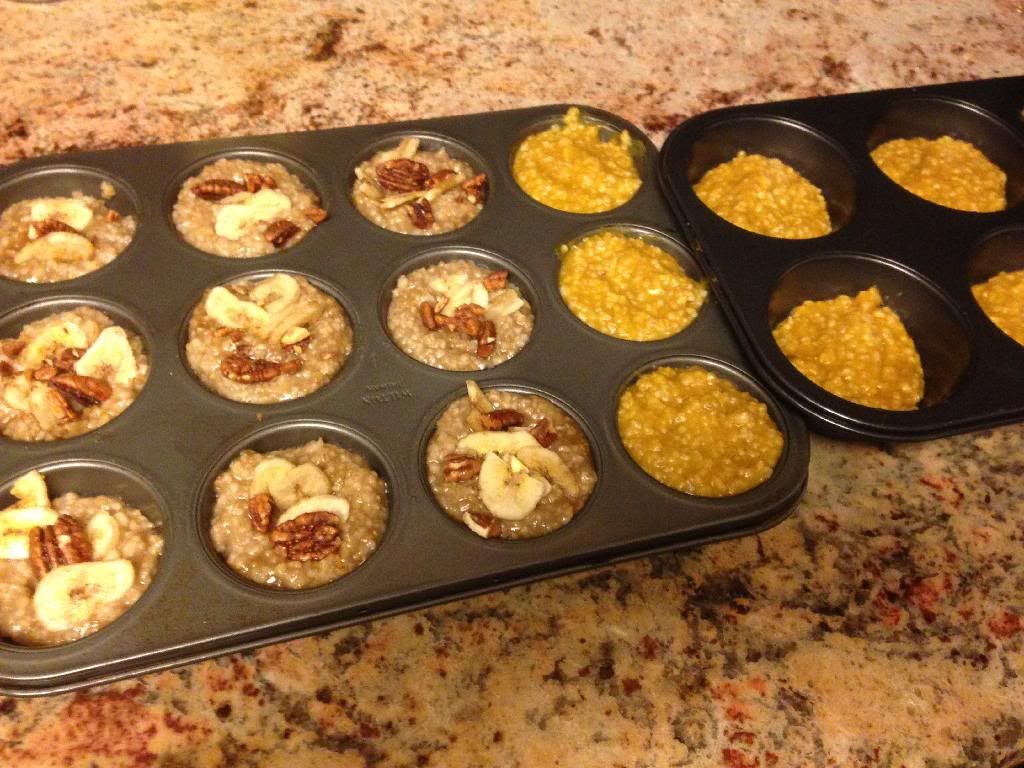 Cinnamon banana nut oats:
Add 2 tbs maple syrup
Add 1 tbs brown sugar
Add 1 tsp cinnamon
Set aside (banana and nuts go on top).
Now, you will take your mixes and put into your muffin pans. Do not worry about spraying the pans. (To release them after freezing you will put the pan in the sink in a shallow bath of hot water.) Label each pan, and on the top of the banana ones put a couple banana chips and pecans, and you are done!
Freeze! It will take a couple of hours for these to freeze. Release as I stated above, and put into your freezer safe container.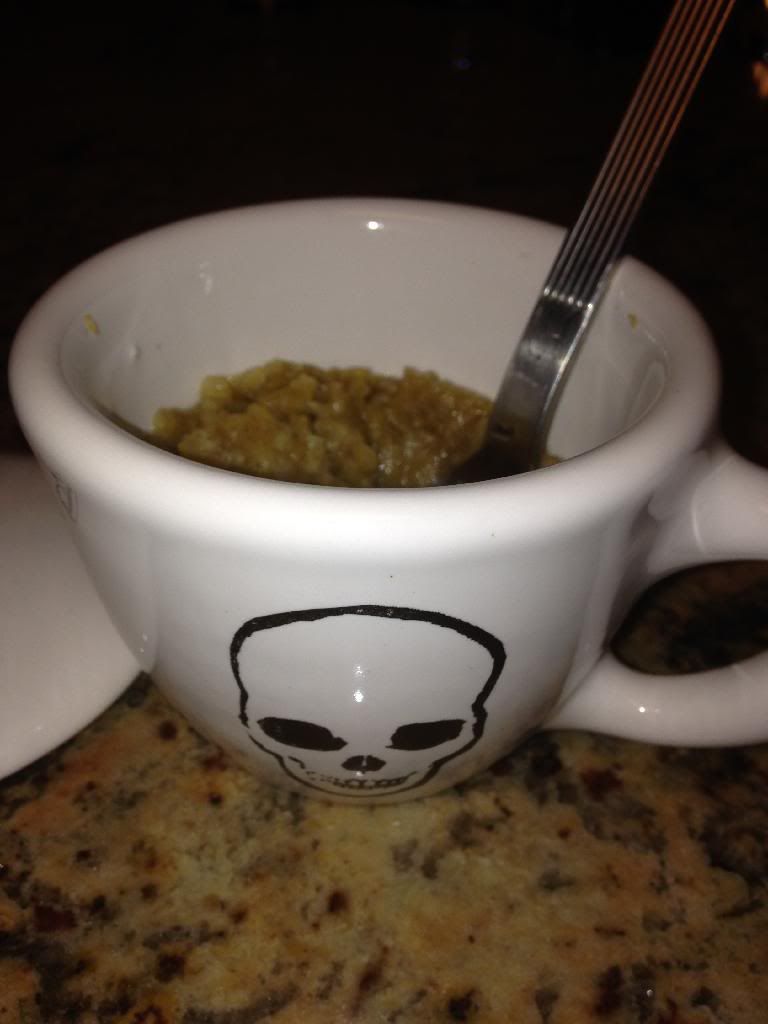 Now you will have a hearty breakfast that you can quickly pop into the microwave. In my microwave, one frozen oatmeal serving took about 45 seconds to cook… and I added a drop or two of almond milk for added taste. I love making these. It keeps me feeling full for a long time, and they are tasty enough to be a "dessert" at other times. Enjoy!
Stay Sweet,
Lisa
now playing: