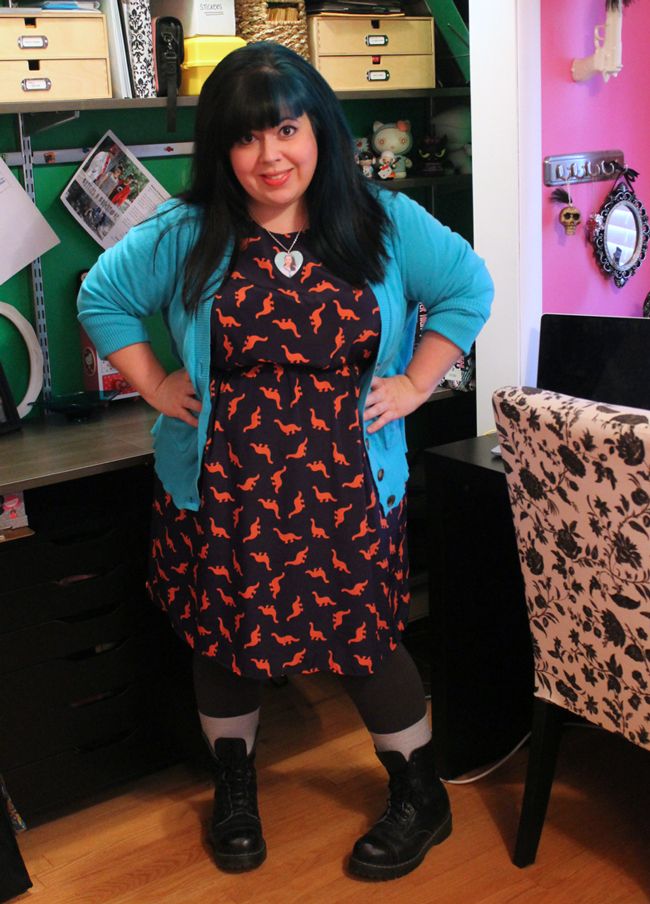 dress - ModCloth / sweater - JCPenney / boots - MooShoes.com / socks - ? / leggings - Forever 21+ / necklace - Cryybaby via Etsy
Have you noticed that my outfit post poses have gotten a little bit sassier? Hmm. Not sure why, just noticed as I was editing these. My last OOTD post was kind of sassy, too. Interesting.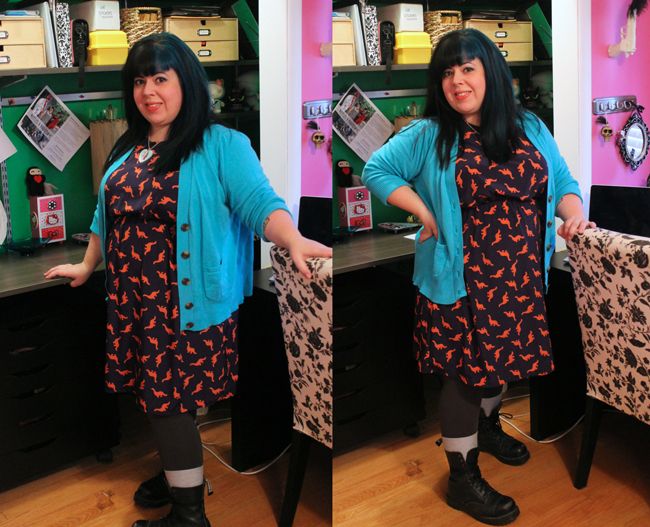 Well, now that I have two lovely ladies writing blog posts with me, some of my OOTD posts are kind of far back... this one is what I wore on New Year's Eve.
ModCloth
had an amazing black Friday sale and I bought a couple of super cute dresses, including this dinosaur print dress. The FCS (it stands for "family and consumer sciences" - more commonly known to the public as "home ec") teacher helped me to do some slight alterations to this dress to make it fit better.
Check out my amazing Dawn Weiner necklace by
Cryybaby on Etsy
! I really have to thank Natalie from
Bake and Destroy
for pointing me in the direction of this seller. I'm pretty sure it's almost the same necklace as the one Natalie owns. And I love it, so thanks for sharing!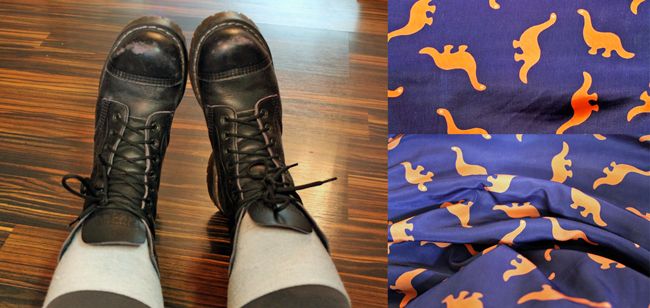 My brother likes to make fun of me and tell me that if I was a dinosaur, that I would be a brontosaurus and that I would die first and the brontosaurus is stupid. Hmm. Thanks Sam.
So, in true defensive fashion as I was brought up with (thanks twisted upbringing!), I just go with it and embrace it, like "ooh Sam check out my brontosaurus dress since it's my spirit animal" but honestly it still feels like a really mean thing to say. I try to shake it off, but why would you say something like that to your sister?
Anyways, all of this doesn't distract from the fact that it's still a really cute dress and when I wear it, Iggy comes up to me and points at it and says "Dine-or!" Which makes me happy.
Rock On,
Jen @ Hell Razor
now playing: