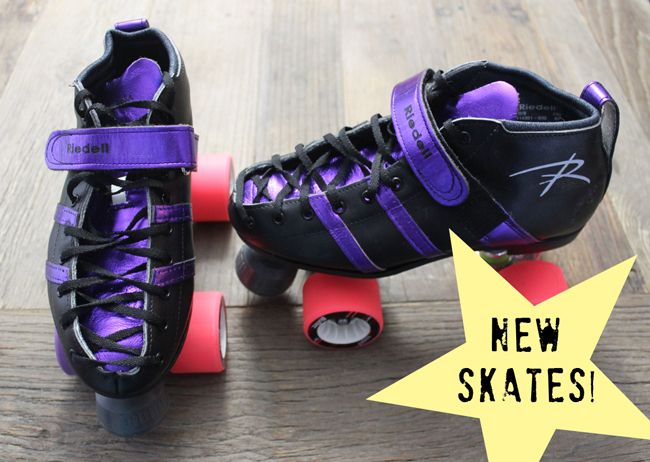 Hey guys! I wanted to show off my new skates, which were my big Christmas present this year! They're a pair of custom
Riedell
Wickeds
.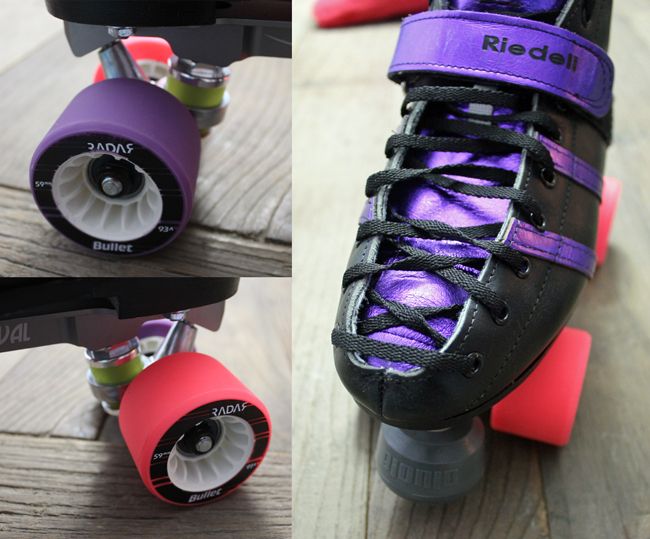 I bought my skates from Steve at
Lombard Roller Rink
, he's super awesome and really knows everything about skates. He measured my foot and we discovered that my skates were almost two sizes too big for me! Part of this is that my original Derby Lite skates don't come in different widths, so I ordered based off of my shoes size, which = 7 in skate sizes.
Once I was properly measured and could order the right width, too, I discovered that I'm actually a 5 and 1/2. Whoops!
I have new wheels on my skates -
Radar Bullet Neon Purple (93A)
and
Radar Bullet Neon Pink (91A)
and some
Bionic Super Stoppers
. I even feel fancy just knowing this information so I can share it with you.
I spent a little extra money to customize my skates using
Color Lab
, which means that you can choose colors for each section of your skate, exactly the way that you want them to look! Not only does it carry an additional cost, but you have to wait a little bit longer to get your skates, since they're custom-made. But I love them and it was totally worth the wait!
Steve had sample swatches of all of the colors that you could choose, and I wasn't a huge fan of the "regular" purple shade, but I did love this shiny metallic "laminate" option, so I ended up staying mostly black on my skates, with accents all over of the shiny metallic purple. I've kind of stuck with the purple theme - it matches my helmet.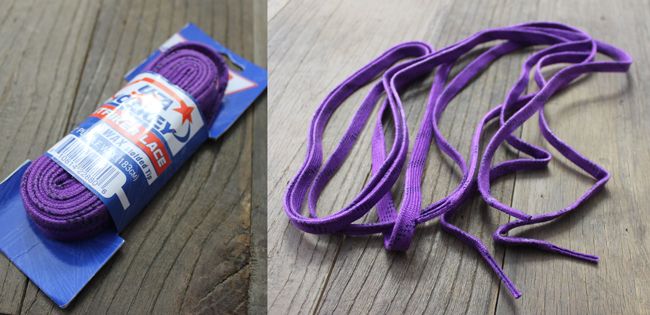 Today I just received the latest piece to my skates: some new purple laces! I haven't gotten the chance to put them on yet, but I will soon. I also spotted these
black laces with bats on them
that I kind of really want, too.
Next up on my skating wish list? A pair of
custom leg-warmers from this Etsy seller
, and a pair of
toe guards with purple stars
...!!!
Rock On,
Jen @ Hell Razor
now playing: