Hi guys!
I don't know how many of you work in an office OR if you feel the same way, but I absolutely DESPISE sitting in a cubicle all day. There are no windows and everything is grey and dark blue...pretty depressing. So, I have slowly started introducing fun, but "professional" looking vintage items into my little square space to help me get through the day without slitting my wrists. I work at an office and laboratory, so I can't go too crazy and I know many offices are kinda strict about personal items in your cube, so here are some items that may fly under the "anti-fun" radar.
A Small Vintage Table or Desk Lamp: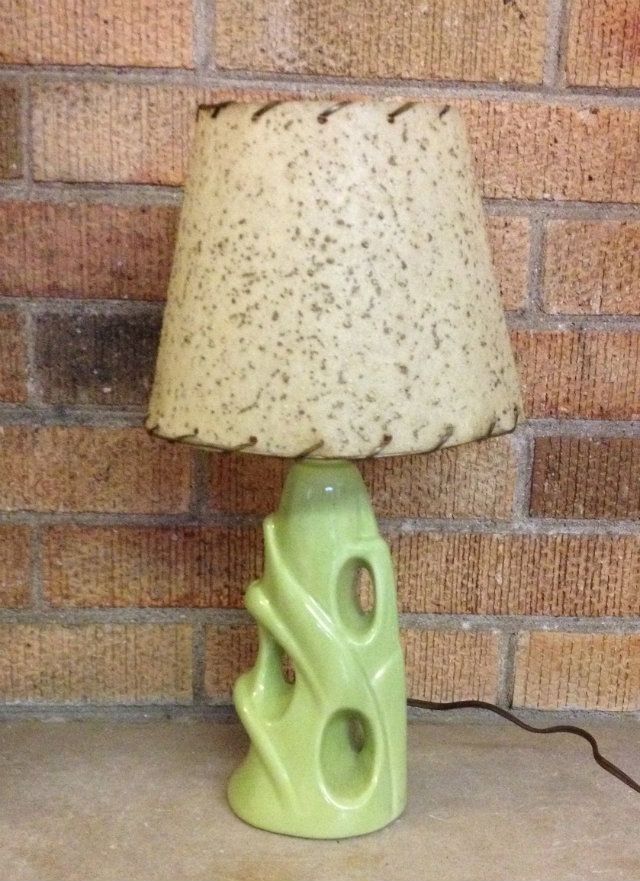 This little lamp is part of a set that I was originally going to try and sell, but I thought it would help a little with my cubicle woes. This one is a little colorful, so if you feel like you wouldn't be able to get away with something like this you can always try and find a sleek mid century desk lamp like THIS one: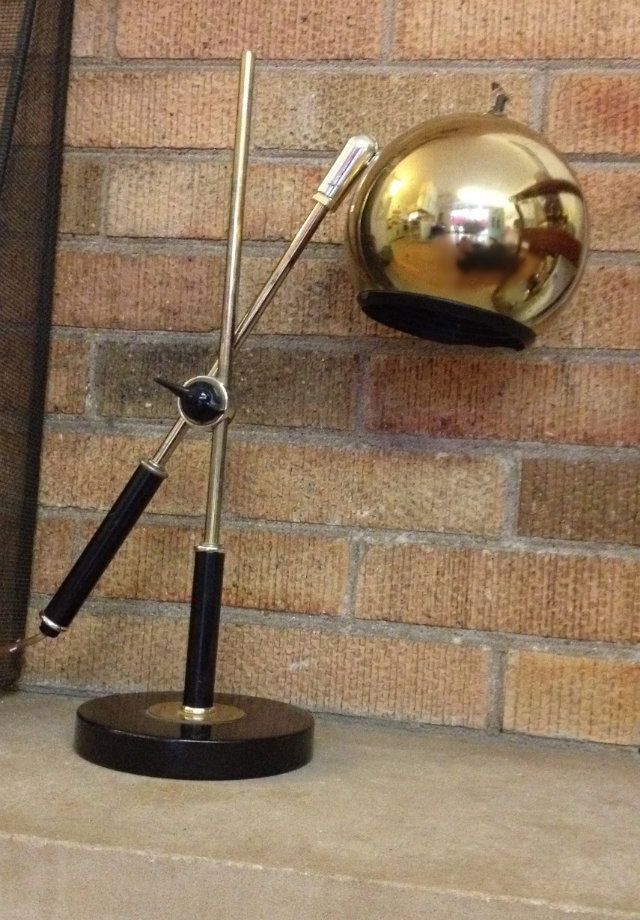 A Vintage Planter or Mug as a Pen Holder:
Ok, I use a tiki mug at work for my pens and I haven't gotten any flack. However, some uptight "bosses" might have an issue...SO, you can always find a monotone planter or vase as a pen holder as well. If you are trying to fly incognito, keep all of your vintage office items around the same color or material (like brass or silver) so they look like a "set" and they draw less attention individually.
Use a Vintage Dish as a Business Card Holder:
I love these 1950s tile dishes. I use them for all kinds of random stuff at my house. They also make great coasters, but they make business cards pop! If this is too much, you can always find an ACTUAL vintage business card holder OR you can use a less noticeable item (like a little 50's saucer).
A Mid Century Ash Tray as a Binder Clip / Paperclip Holder:
I use a chipped Jadeite bowl I got for $10 at a vintage store for my paperclips (but I use a TON of paperclips at work). If you are not using paperclips like they're going out of style, try to search out something smaller for your paperclips like this little ashtray!
Ok, you might be thinking...an ASH TRAY!? At work?! Well...fear not, most people in my office have absolutely NO idea what they're looking at...other than a paperclip holder. I used this red one as a binder clip holder for years and no one ever even thought twice. You can usually find these guys at thrift stores or your local vintage or antique store! OR you can always go with a little lotus rice bowl...those are less risky I suppose ;).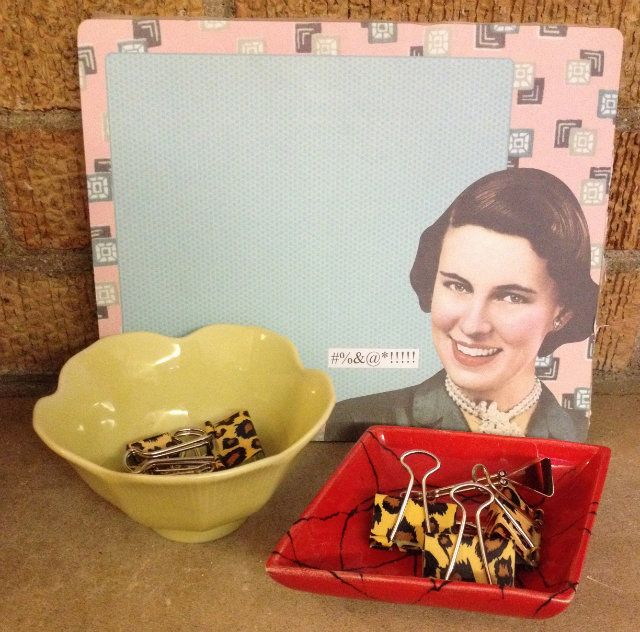 Fun, huh!?
I hope you can use some of these ideas to brighten up your cube or office while you're stuck in boring-ville.
Until next time!
~Steph @ Calamity Layne
now playing: