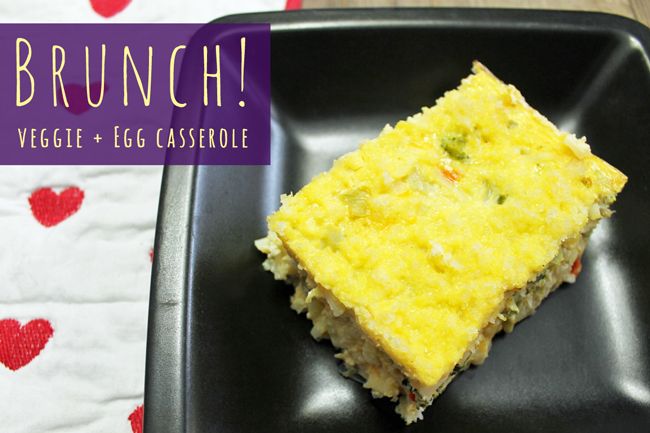 I had a last-minute brunch party at my house last week, and I wanted a simple casserole recipe that I could toss in the oven alongside some croissants and my bloody mary bar. I did some digging around (thanks Pinterest!) and found a few recipes that sounded good, but had bacon (or other meats) in it. Since many of the recipes had all of my other required ingredients: potatoes, cheese, and eggs, I decided to go with it and just alter the basic recipe a little to suit my own (meatless) needs.
Therefore, voila: a veggie + egg brunch casserole! I took out the bacon and added broccoli, which is my favorite veggie. You could easily omit the broccoli and instead use your own favorite veggies, like peppers, mushrooms, or even cauliflower!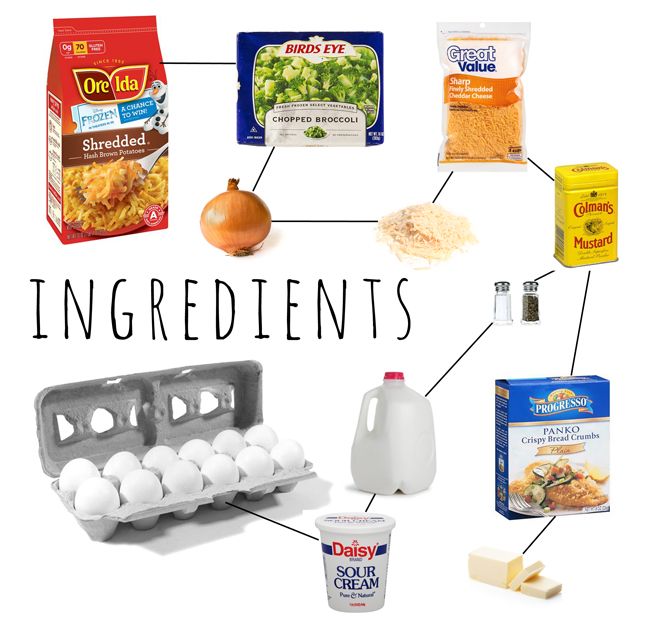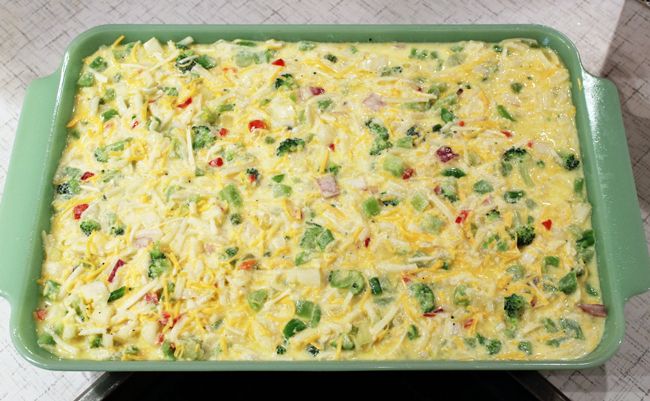 Vegetarian Brunch Casserole
Ingredients:
1 bag (30 oz) frozen shredded hash brown potatoes, thawed, patted dry
1 lb. bag frozen chopped broccoli, thawed, patted dry (you can always use fresh broccoli, too)
1 medium onion, chopped (1/2 cup)
2 cups shredded Cheddar cheese
1/4 cup grated Parmesan cheese
9 large eggs
1 1/4 cups milk
1 cup (8 oz) sour cream
1 teaspoon salt
1 teaspoon ground mustard
1/4 teaspoon pepper
1/2 cup panko bread crumbs
2 tablespoons butter or margarine, melted
Directions:
Heat oven to 350°F. Spray 13x9-inch (3-quart) glass baking dish with cooking spray.
In large bowl, toss onion, potatoes, broccoli, and cheeses. Spoon into baking dish. In another bowl, beat eggs, milk, sour cream, salt, mustard and pepper with fork or wire whisk until well blended. Pour over potato mixture.
Bake uncovered 35 minutes. In small bowl, toss panko bread crumbs and butter. Sprinkle over casserole. Bake 15 to 25 minutes longer or until knife inserted in center comes out clean.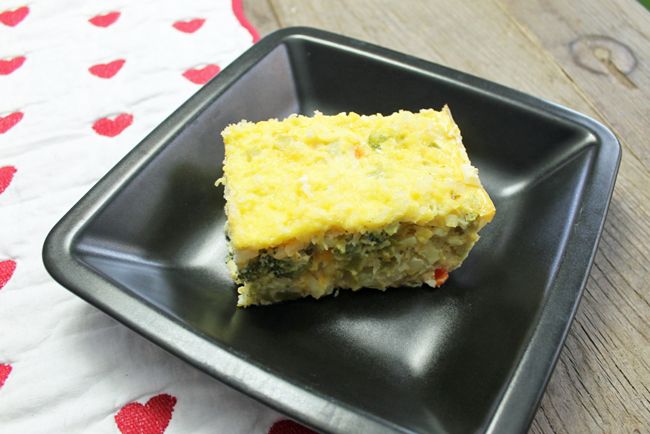 This casserole is super easy because you can assemble it the night before, pop it in the fridge overnight, and have it ready to go in the morning when you wake up!
I actually couldn't find "regular" shredded hash browns, so I used a bag that had peppers and onion in it already. I also used 1/2 white onion and 1/2 red onion, since it's what I had in the fridge at the time (I love recipes that allow me to use up stuff I have!) and it turned out great!
Rock on,
Jen @ Hell Razor
now playing: