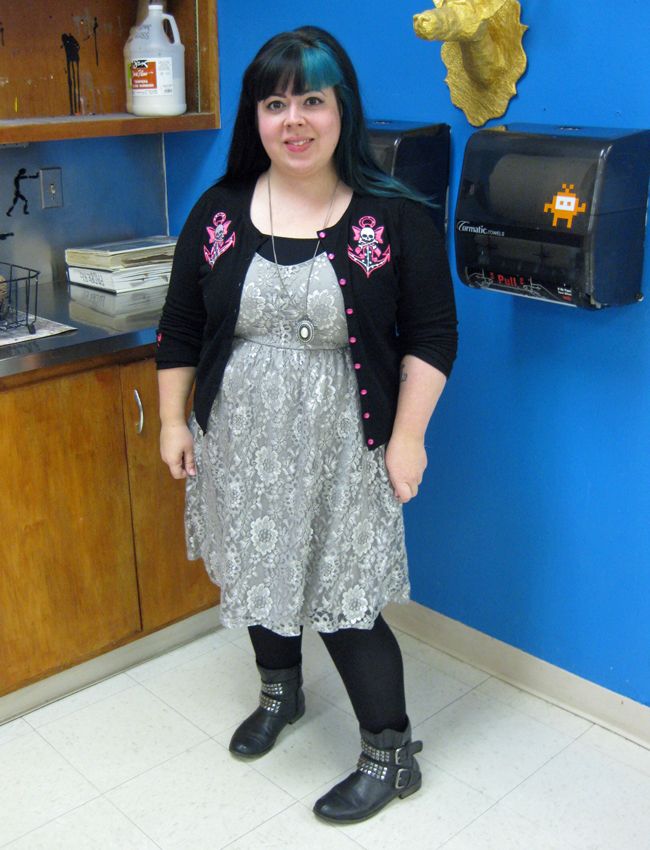 dress - Torrid / sweater - Hell Bunny (via Hot Topic.com) / boots - Target / tank - JCPenney / necklace - Forever 21? / tights - We Love Colors
This holiday season I've taken full advantage of awesome online shopping deals! One of my favorite discoveries was the fact that Hot Topic now carries Hell Bunny plus sizes! I was able to snag a couple of dresses and this super cool cardigan at 20% off of the regular price - a great deal, because I typically cannot afford Hell Bunny prices. I love the anchors and skulls on the shoulders of this cardigan, but the major selling point was the cute pink bows on the sleeves! See details below.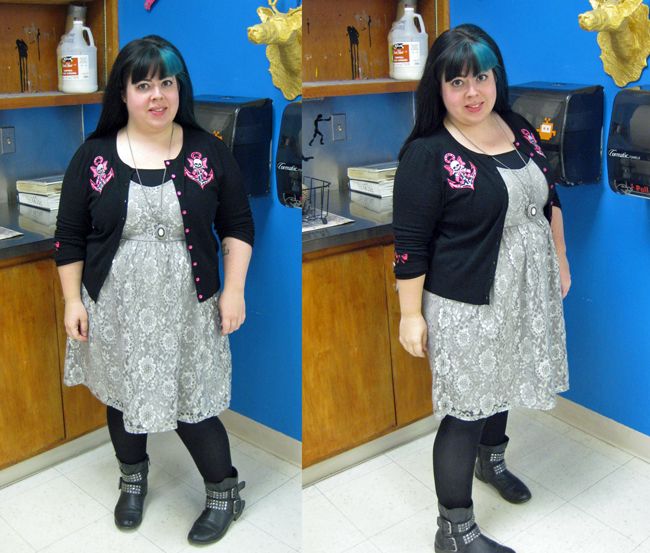 I think that this sweater went well with my silvery lace dress from Torrid - the dress was just neutral enough to allow the designs on the sweater to be the focal point. I kept my tights a neutral black as well.
This is actually my first anchor motif article of clothing, surprisingly enough!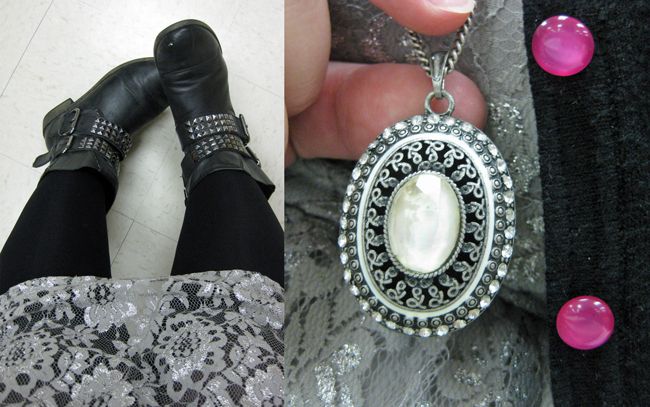 There go my favorite Target boots again. Lisa went out and bought the same pair as me. And we bought the same Biz Markie t-shirt at the Yo Gabba Gabba concert last weekend. Nerdz.
My necklace is from Forever 21, I think? I've had it for a long time, when I was going through a "long necklace with pendant" phase. It's not a locket, but I wish that it was. I could hide secret things in it.
Rock on,
Jen @ Hell Razor