Hi guys!
I hope you all had a fun Halloween, I know I did! AND I'm filling up on left over trick or treat candy! Aside from that, Dave and I have been furiously tearing down the rest of our basement (and running into all kinds of fun expensive surprises) in hopes of FINALLY starting to re-build. SO, in light of all of of the stress and hard labor, I thought I would do something that was actually fun last weekend.
I had garbage picked this SWEET vintage hutch from my neighbor a few weeks ago and I have been planning on stripping and painting it...etc... However, with all of this craziness going on at the house I decided to try out spray paint. It's super fast, comes in cool colors and DRIES quickly. Check it out!
Garbage Picked Hutch BEFORE: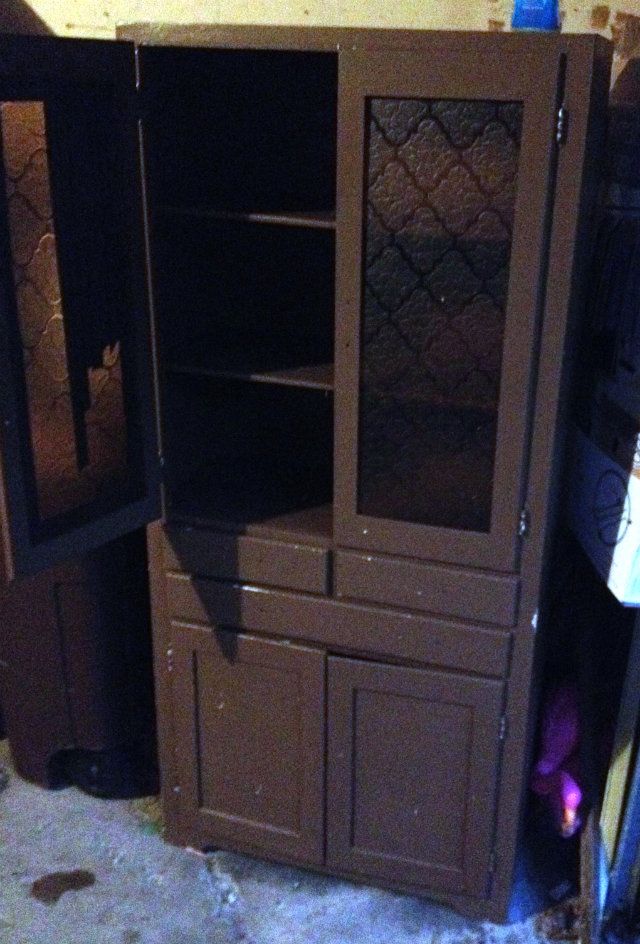 Garbage Picked Hutch AFTER: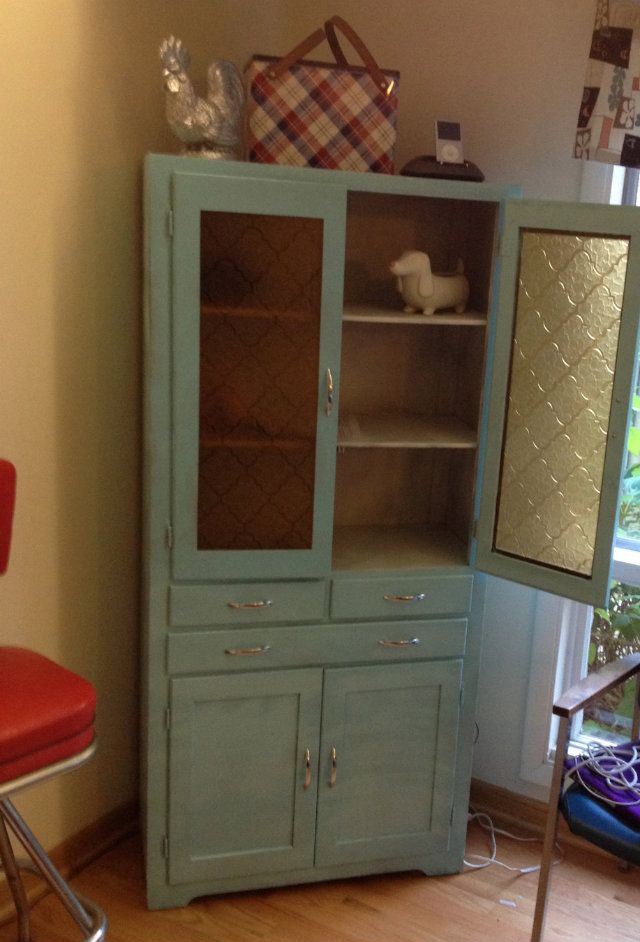 For this project you will need:
some type of face mask (think Dr. not Michael Myers)
2 cans of white spray primer
2 cans of aqua spray paint
1 can of off-white spray paint
2 cans of polyurethane top coat
knobs & pulls / hardware
I got my spray paint at Hobby Lobby for $5.99 a can. They had a great variety of colors and at $5.99 it didn't break the bank.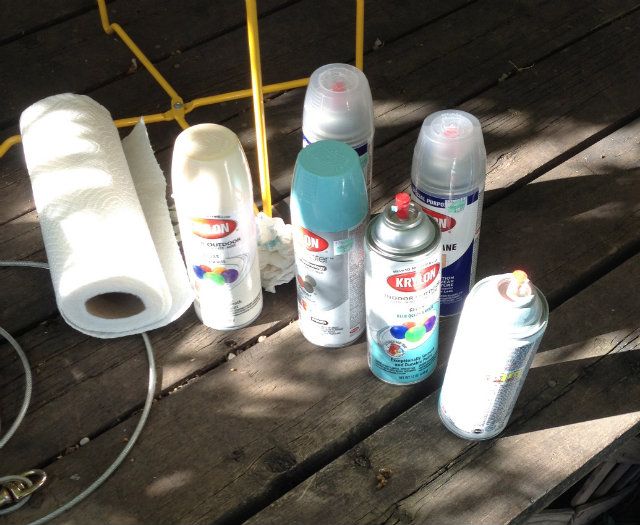 First, you will want to clean the surface of the piece well (I used bleach cleaner and water). After it's dry, take your white primer and spray the whole piece as evenly as possible. I had to coat the hutch about 3 times, but if you have a lighter colored piece you might only need one. After I primed, it looked like this:
After your primer is dry (about 15 mins depending on your brand) you can start with your first coat of colored paint. I used the cream colored spray paint as my inside color just to show off the cool amber color of the glass in the doors. You will want to spray the outside first and then spray the inside.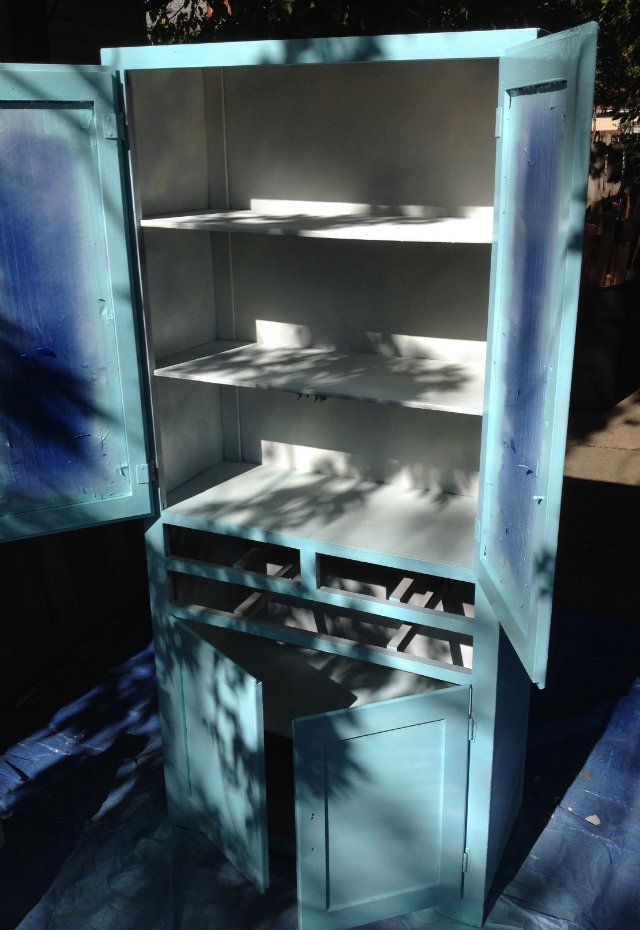 Coat the entire piece 2 or 3 times if possible and make sure that your sprays are even. I also learned that you want to keep the spray nozzle a few inches away from the piece to prevent drips (I think this info is probably on the can...).
The last step is the polyurethane...THIS is the toughest, but MOST important step. It's very easy to get streaks in your paint if you do not A) wait until your paint is dry and B) you do not spray evenly and carefully. I learned this the hard way. I really need to go over this hutch one more time with it, but it will work for right now!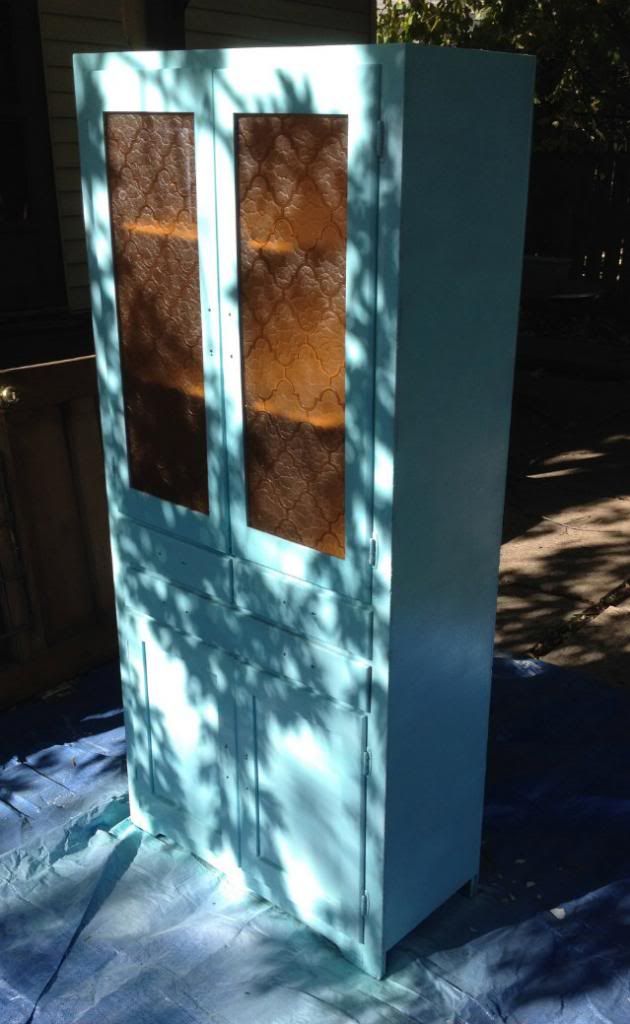 After your top coat is dry, check it for streaks and spots and then correct them! :) Once everything is dry and you're happy with your paint job, add your hardware! I got mine from Home Depot for $1.29 a piece. I was super happy because they are chrome and look very 50s!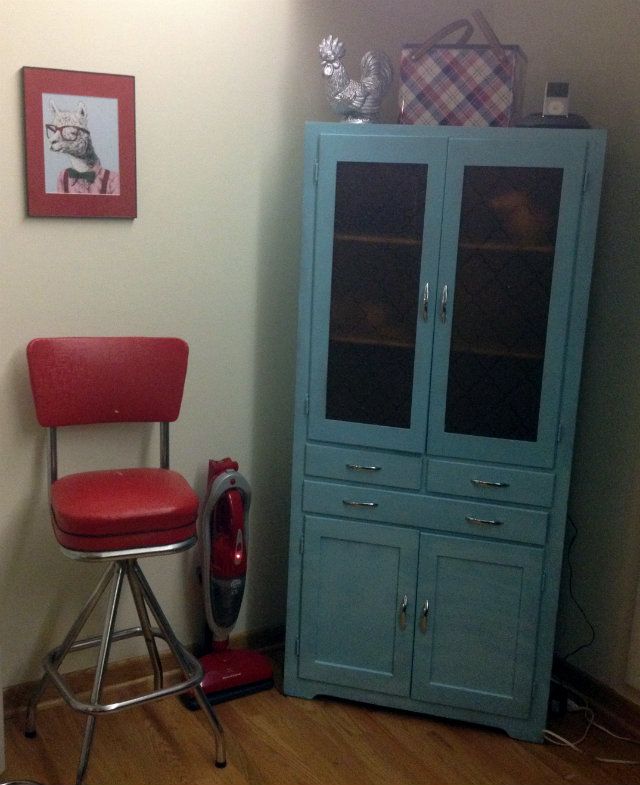 Steph @ Calamity Layne