Hello All!
I will get to the good stuff in one second, but first I wanted to just wanted to
share this link
with everyone. My husband grew up in Washington, IL and his family and friends still live there. Fortunately, his parents' home was not destroyed, but dozens of his friends where not so lucky. If you want to help out the families affected by the storms, you can donate to the red cross
here
.
Now for what you're here to read!...
This year I'm a little strapped for Christmas present cash, so I decided to make soy candles with vintage glasses and teacups I found at Goodwill. You can make some very cool looking candles in various scents and colors. Just check out your local craft store for candle making supplies. For this project, you will need the following:
Vintage glass or teacup of your choice
Candle wax ($12 for 2 blocks at Hobbly Lobby)
Candle dye ($3.45 for 3 colors at Hobby Lobby)
Candle wicks ($2.99 for 12 wicks. Make sure they're long enough for your cup)
Tacky glue or wick stickers ($2.99)
Double boiler (or pots and pans...make sure you use a pot that you don't want for melting wax) $2.99 for the melting pot from Goodwill
Measuring cup with spout (.99 at Goodwill)
Wooden spoon (.49 Goodwill)
This is a vintage juice glass I found at Goodwill for 49 cents. I used it to make my candle.
Once you've found your favored glass or teacup, clean it and glue the wick into place on the bottom of the cup. I used quick dry Tacky Glue, but you can also use double stick wick stickers. You can find all of these items at your local craft store.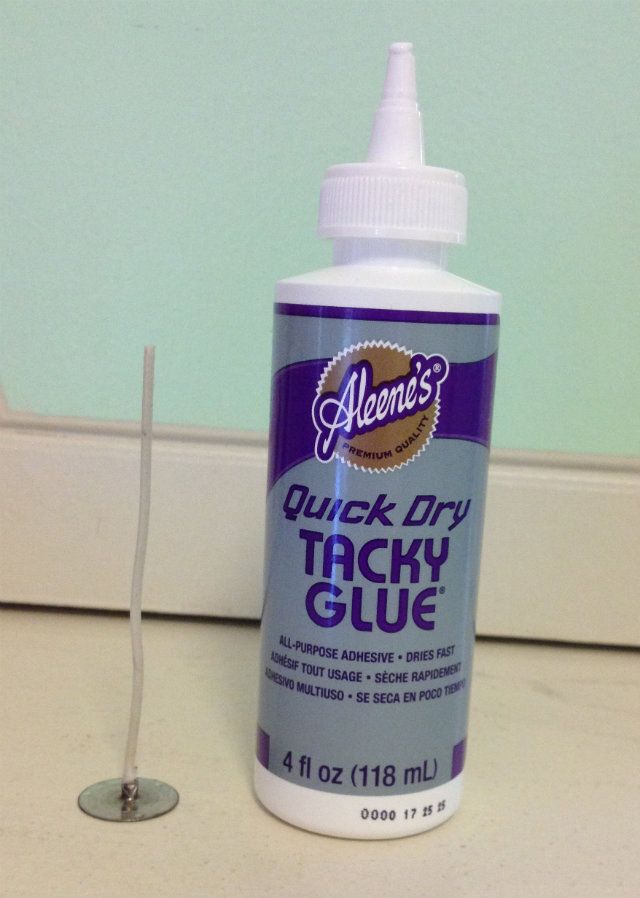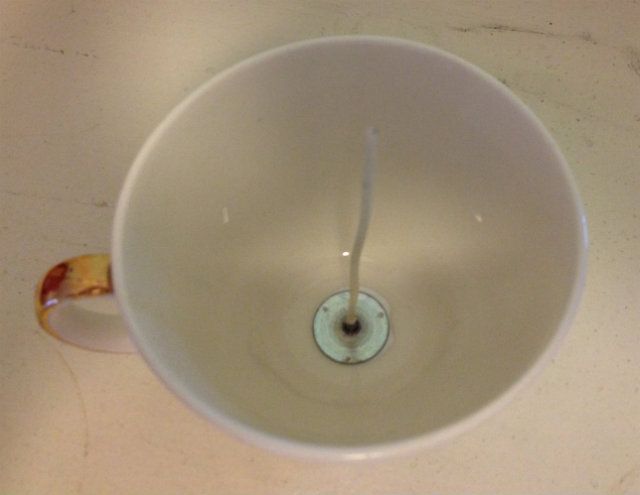 After your glue has dried (this stuff takes less than 15 minutes), you can start melting your wax. I used Soy wax and soft creamy candle wax for my candles. I don't have a double boiler, so I bought an old pan at a thrift store for melting the wax and I used a pot I had at home for boiling water. I also found a SWEET vintage plastic measuring cup for pouring wax into the cups.
Melt your wax (Hey! Wax can easily catch on fire, so make sure you read the heating directions on your wax!!!) and add your dye when the wax is close to completely melted. Because your wax melts clear, you might need more dye than you'd expect. It all depends on how vibrant you want the color to be. Once the wax is completely melted, remove the pan from the boiling water and add the scent of your choice to the wax.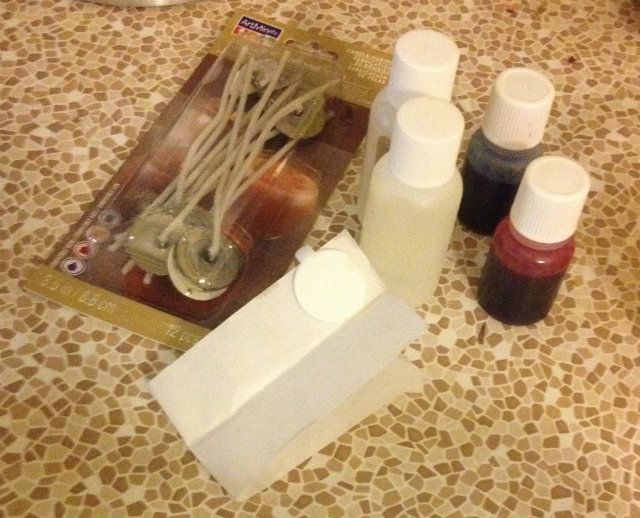 Once you have added your color and scent, it's time to pour your candles! Pour your wax into the measuring cup and then pour the wax into the cup with the wick in it. If you have a taller cup (like this one) the wick will not stay straight. In order to keep the wick in the middle of the candle, I fold the top of the wick over a utensil of some sort...In this case, I used an icing spreader.
Let your wax dry for over an hour and don't mess with the wick because it will cause dips and ripples at the top of your candle. If you CAN, it's always good to keep a little extra of the wax that you're using for your candles. This way if you have any imperfections once your candle dries, you can use the wax to pour over the top.
Once the wax is dry, all you have to do is trim the candle wick and you've got a candle!!!
Steph @ Calamity Layne