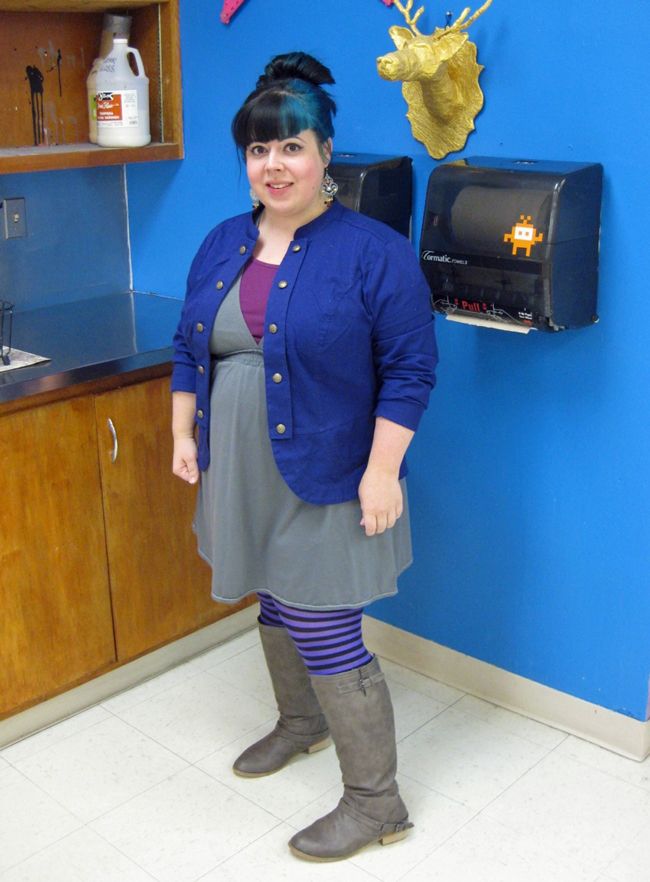 dress - Target / tank - Old Navy / jacket - Torrid / boots - Torrid / tights - Halloween store / earrings - Tarina Tarantino
Yeah, you read that right. I rock the Halloween tights year-round. And, based solely off of how excited my derby friends were to go shopping at the Halloween store for tights and socks this year, stores really need to look into offering this stuff year-round, because there's a market for it.
Maybe that's what I need to be doing? Selling Halloween tights and socks year-round, alongside my eyeball and skull hair flowers. Just to my kind of people. Okay, who's got start-up fundage for me?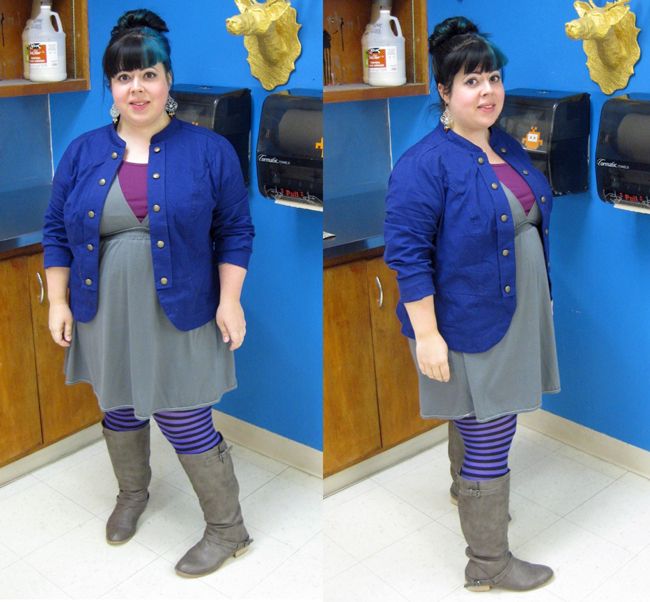 So, Lisa has this jacket in another color. I found out last weekend. My reaction? "Oh yeah I have that one in blue!" Evidence here. I had actually already taken these photos even. Ha! My dress is a cheapie Target score that was too long so I hemmed it using white thread and a zig-zag stitch. Yeah, if you look closely, you can totally see it. No shame.
None of my blues and purples quite matched this day, but I went for it in the name of analogous colors. Cool colors. Not, "hey man, those colors are really cool," but cool colors all on one side of the color wheel. Analogous means colors next to each other on the color wheel. Boom. Now you're all art-smart. You're welcome.
Rock on,
Jen @ Hell Razor