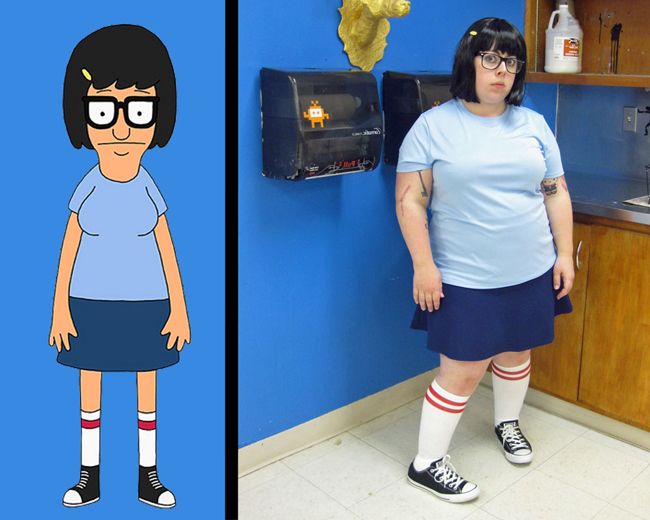 After last year's bomb of a Halloween (Iggy had a doc appointment, so we spent all night there, and no dressing up for us, boooo), I wasn't about to repeat the same mistake this year around. I carefully compiled all of the pieces of my costume for this year, with almost all of the pieces coming from Amazon.com... except for maybe the skirt, which was from Target.com - I love online shopping...
Most of my students had no idea who
Tina Belcher
was, but I thought that it was very appropriate that I would dress up as one of the most awkward and embarrassing middle school students I know... with the other big awkward winner being
wiener dog from Welcome to the Dollhouse
.
I wore this wig all day long. And it was the second wig I bought - the first one was too short. Then this one was too long, so I pinned it to a styrofoam mannequin head and cut about two inches or so off. Pretty good, huh? The part that was weird for me was that most students seemed to think that I had actually cut my hair, and one co-worker said that I should cut it this way for real, because it made me look younger and thinner. I know she meant it with the best intentions, but inner me was all "hey wait, what?" Wah wah.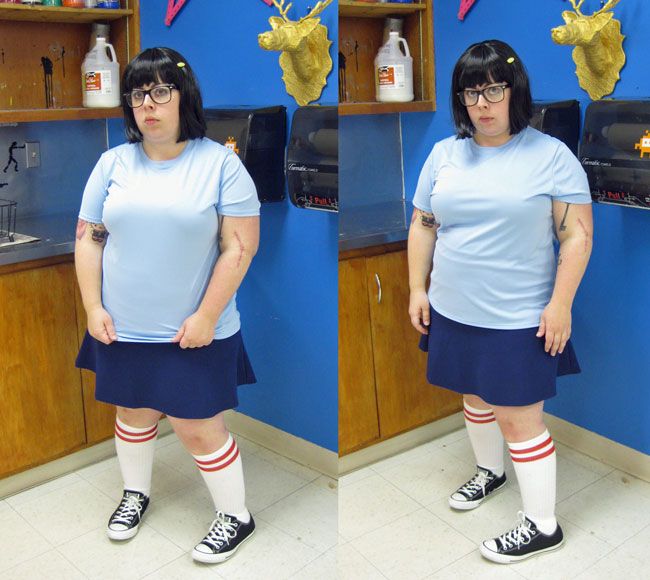 I tried my best at making an awkward, "ehhhhhhh" face when I took the pictures. Awkward = success, although not quite in the way I had hoped. My inner Tina, maybe?
Now I will show you pictures of the rest of the family: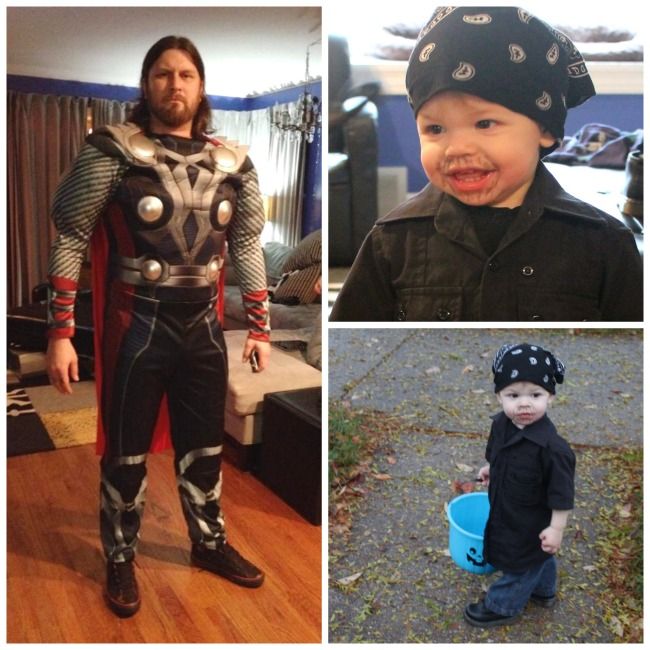 Todd is dressed as Thor (sans hammer in this pic - we have one, why didn't we think to take a photo with it?), and Iggy is dressed as Todd. He hated having me draw beard stubble on him with my eyebrow pencil...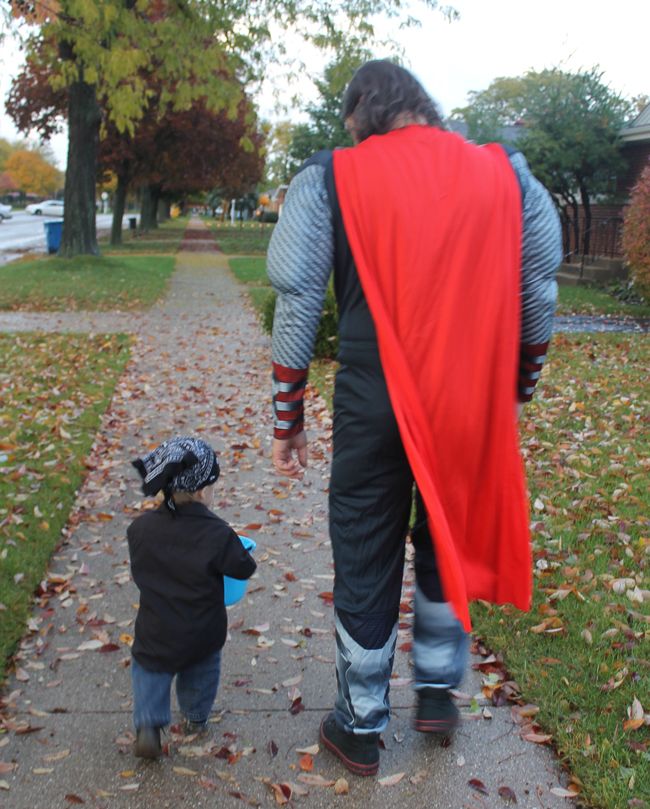 We took Iggy for his first-ever trick-or-treating session. He took his first piece of candy, and at the next house, took it out and tried to hand it to our neighbor when he opened the door. We had to explain to Iggy that you GET candy, you don't have to hand it out.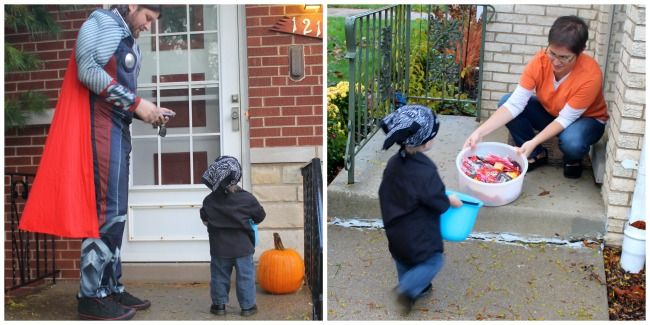 Once he understood the process, it was all good from there. He was running down driveways and sidewalks. It was too cute.
Then we went to my brother's house for a Halloween Housewarming Party. He was a zombie.
Happy Halloween everyone! I'm having tons of fun checking out everyone else's costumes on their blogs and Facebook posts!
Rock on,
Jen @ Hell Razor