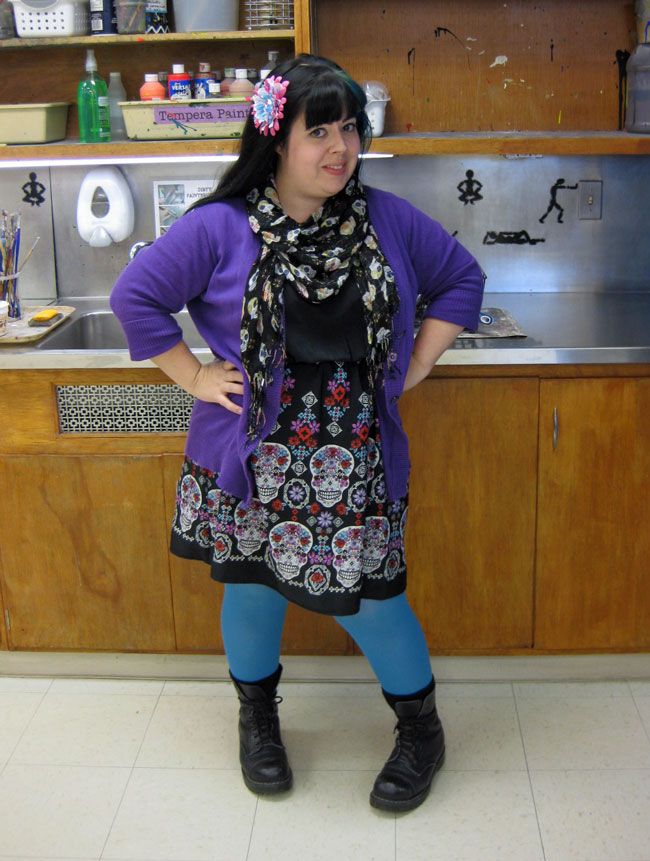 dress - ASOS Curve / sweater - Torrid / tights - We Love Colors / scarf - Torrid / boots - MooShoes / hair flower - Hell Razor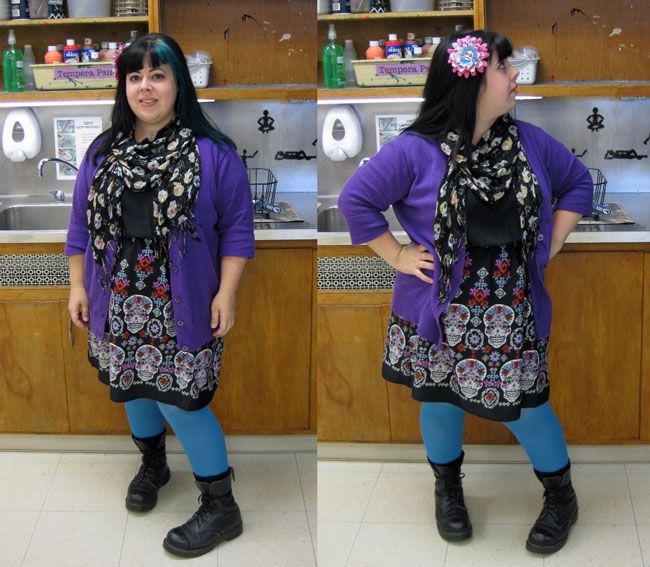 Ok, so I didn't actually wear this for Day of the Dead... it was actually an outfit I wore a week or so before Halloween, but it is very appropriate for the theme. It's something I would wear any day, year-round, but if you're reading this, I suppose that you already know that...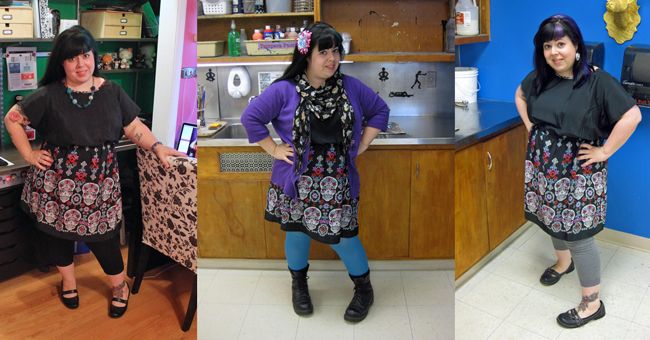 This dress has made several appearances on the blog so far. This current version is a little more accessorized than others, but it was a lot colder this time around (wearing it) so I was able to layer a lot more. And I had one of those "What the heck?!" kinda days where I decided to just go all out with the skulls theme and such.
Disclaimer: this close-up skull flower photo below is REALLY crappy and blurry. I'm sorry.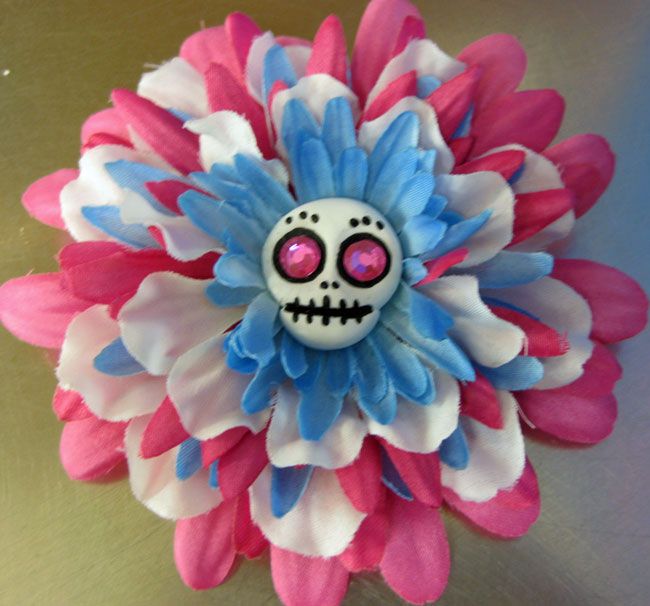 I had the "macro" setting on the camera and just assumed that it turned out ok, until I looked closer later - but it was too late. This flower was sold at one of my recent events (after taking these outfit photos) before I saw my mistake. And I never photographed it previously, which is weird, because I typically post photos of almost everything on the
Hell Razor Facebook page
... hmm...
So I feel like a jerk posting really sub-par photos like this one, but it's all I've got.
On this day I wore my fake Docs, which I super love. When I'm wearing tights, I like to layer socks over them, but I stayed kind of neutral (for me) with just plain black. Also, here's a close-up of my sugar skull scarf. Glad I snagged this one a few years ago, because a new version was up on Torrid.com for sale and I totally missed out. It was in-stock, and I waited until the next morning to place my order, and it was too late! Let that be a lesson to me.
Rock on,
Jen @ Hell Razor