We had SUCH a fun time at the Scarecrow Fest last weekend! It was three days of fun, vintage, and mayhem! The first day it was just Dave and I selling Calamity Layne stuff and then Jen joined us on Saturday and Sunday where we sold as Betties N' Brimstone! We were part of the
Vintage Garage
set up where a few other vintage vendors ventured out for a 3 day outside event. Unfortunately, it rained on Saturday (hence the ugly blue tarp in the picture below) BUT we still managed to have a good time!
We had the pleasure of setting up shop next to
Richard's Fabulous Finds
(all men's vintage, folks! Check him out! He's got some GREAT stuff) and
Gypsy Mouse
Vintage (SWEET household items and some awesome furniture!).
It was an all in all successful 3 day venture for Bettie's N' Brimstone, but it was A LOT of work! There was a slight learning curve on tent mechanics and wind protection, but we nailed it after the second day! We're going to keep our eyes peeled for more events throughout the area as well so stay tuned!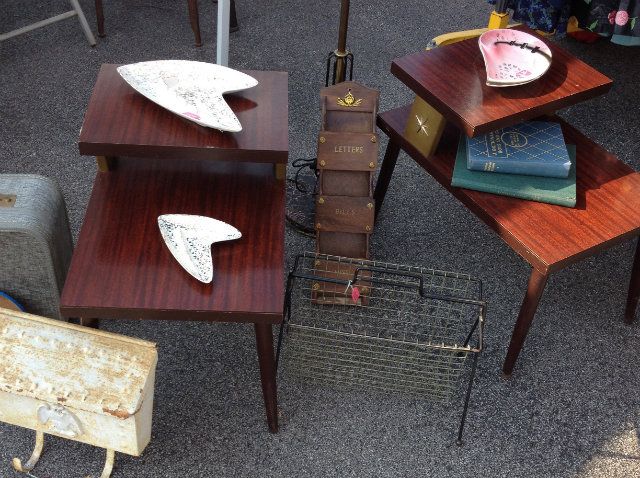 Which reminds me, if you are out and about Chicago this weekend, Calamity Layne will be at the Vintage Garage Season Finale this Sunday (October 20th) form 9am - 5pm. It should be a blast!!! Oh, and Danielle from American Pickers &
4 Miles 2 Memphis
will be there too! Come out for a fun time and support your local businesses!
Steph @ Calamity Layne