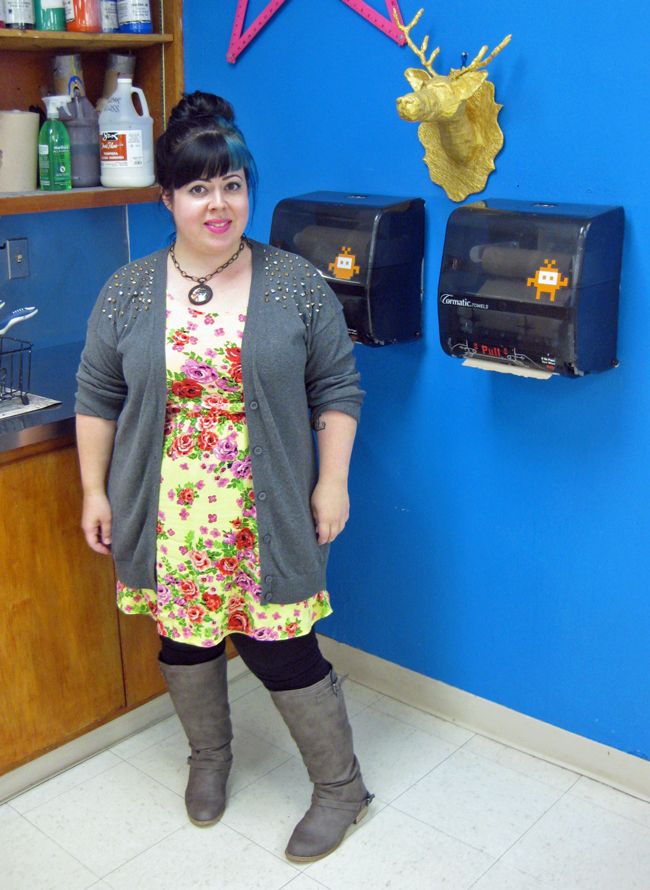 dress - Forever 21+ / cardigan - Forever 21+ / boots - Torrid / leggings - Torrid / necklace - Cristina Beller
I don't think I've ever done an outfit post with this dress...? And I've owned it for a long time, in terms of dress lives. I bought it right after Iggy was born, and I've washed it a bunch, and I'm pretty sure it's shrunken a bit, too. But it still fits, and I spotted it in the closet, and I was all, "hey I don't think I've ever done pictures in this dress!"
Then I also forgot about this awesome gray sweater. My favorite part about it is the length - a little longer than normal, which is perfect for dresses. Then, the next best thing = studs.
I can remember that I picked out this dress (about a year and a half ago!) because it reminded me of a Betsey Johnson rose print. Otherwise, I'm not typically a floral-y kind of girl.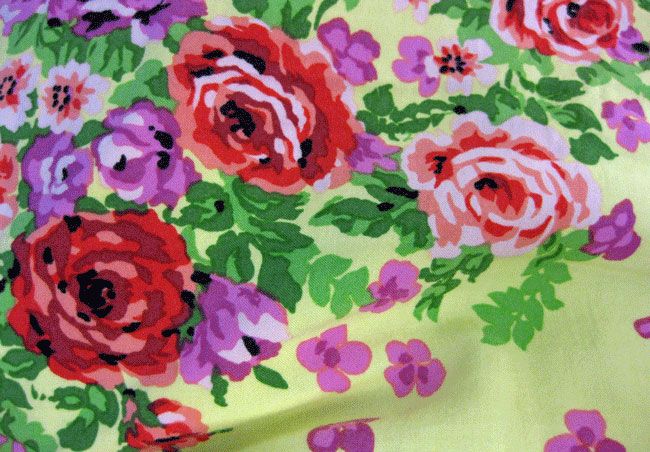 Mixing a very feminine print with more industrial, hard-edged items (as in: grey, metal, old-timey) seems to make the whole outfit feel more like ME. This necklace is a
Cristina Beller
creation; I bought it a long time ago, when she had jewelry for sale at
Horrorbles
, one of my favorite shops in Berwyn.
One day, I'd love to interview Cristina for the blog, since she's an awesome local (Chicago-area) handmade artist whose work I really enjoy!
Even my boots are grey and low-heeled, as opposed to a feminine, high-heel type of shoe.
I love these boots. First of all, because they're gray, and I've been trying to find non-black boots that fit (along with black boots that fit) for a few years now. I will live in boots this winter, and I enjoy having a few options, you know?
These boots have a tall PURPLE zipper up the back! Yayy Torrid, you knocked it out of the park with these beauties! I love how tall these boots are, too. I'd been striking out the last few seasons, so it was amazing to find a pair of boots like these!
Rock on,
Jen @ Hell Razor
now playing: