dress - Forever 21+ / tights - We Love Colors / boots - Target / cardigan - Forever 21+ / scarf - Torrid / earrings - Betsey Johnson / watch - Target
My eyeglasses print dress is probably one my my most favorite pieces in my closet right now. I'd wear it all the time, but I start to worry about people being all, "hey there's that dress again..."
So today I tried to mix it up in a slightly different way. I've got my eye out for a chunky reddish-orange cardigan to wear with this, but in the meantime, I paired my hot pink sweater and pink leopard-print scarf with the dress. Mixing two prints like this could be risky and look weird, but I think it turned out pretty well!
I love these short boots from Target, so I put on some plain black tights and kept everything neutral on the bottom half, you know, since there's a lot going on up top.
Here, you can see my two versions of this outfit (so far - expect to see it again!). Right now, looking at these photos, I think I prefer version one, but the weather was much chillier in this second version. In that case, function kind of factors in a lot, too.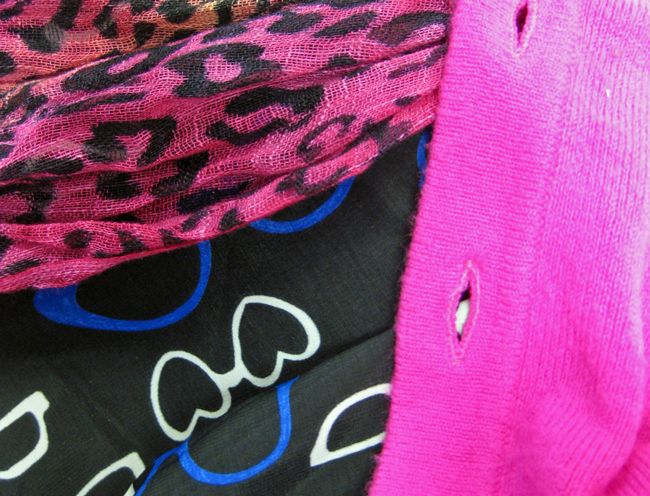 I think this dress mixes well with warm colors (the mustard yellow, hot pink, or even oranges) as an accent.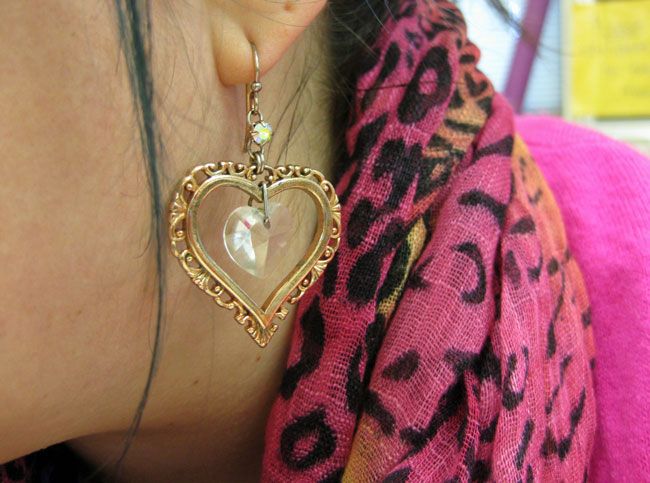 Today I wore some older Betsey Johnson heart earrings I've had stashed in my jewelry box, unworn for quite some time. Every time I wear some older jewelry lately I think, "ooh I love this piece!" so I really need to keep digging around and re-wearing my older items. And it's something that feels new, but is FREE. So yayy!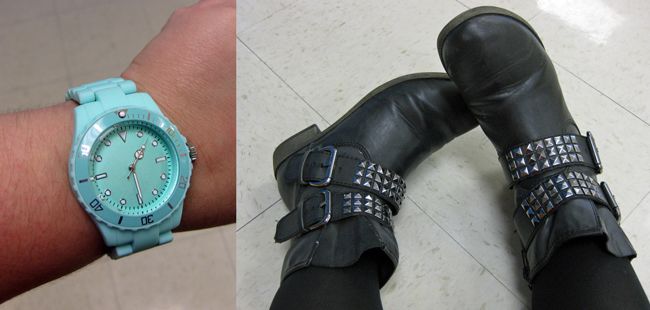 I don't think I've shown you my Target watch. I bought it over the summer, right before school started back up. I'd been admiring it for a while, and I almost bought it once earlier, but then held off. I'm glad that I finally pulled the trigger, because I really love it. I don't wear watches (or jewelry on my hands/wrists) very often, as I have to wash my hands and use the sinks at school a lot. But sometimes I feel like putting up with the hassle.
Because, you know, fashion.
Rock on,
Jen @ Hell Razor
now playing: