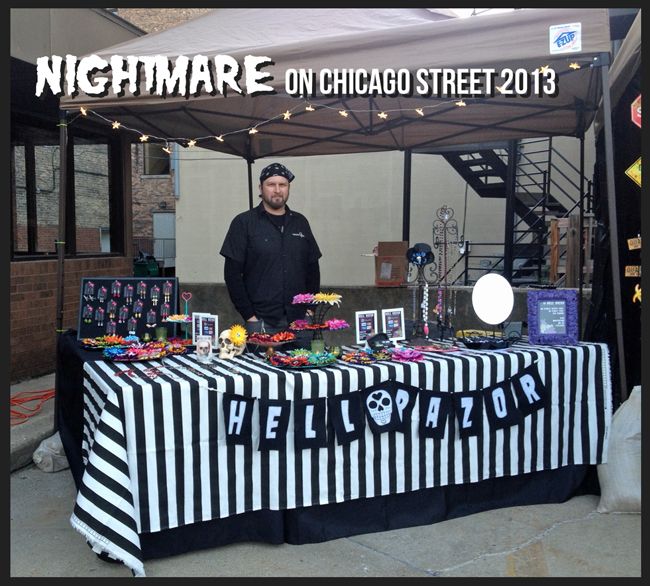 Todd was an awesome helper at Nightmare on Chicago Street!
On Saturday, I had a tent at
Nightmare on Chicago Street
in Elgin. It was a super-cool Halloween outdoor event with a zombie/steampunk theme. Streets in the downtown Elgin area were completely closed off, and zombie actors roamed the area. There were two stages (one at each end of the streets), and
Svengoolie
and
Mitch O'Connell
were both present to meet and greet fans.
It was from six to eleven PM, so this was the first time that I had to plan for lights/electricity at an event. Todd was a huge help - he bought a travel LED light stand for our tent, and I added some star string lights to the top of the tent. The only thing missing was a space heater - it was SO cold out!
The best part of the event was how much I ended up selling - I know that it was close to Halloween and that helped a whole bunch, but it's been sort of difficult to find my audience for selling Hell Razor stuff. I applied to a couple of shows this winter, but I was rejected, and that kind of hurts my motivation when it comes to making stuff. But this event was good. I'd love to come back next year!
I stole the above pictures from my friend Lisa's instagram feed, since I didn't get out from behind the tent too much (except for that time I waited in a ridiculously long port-a-potty line amongst way too many drunk folks). There was so much good people-watching due to the costumes! Lisa was girl Beetlejuice. And she wore a Hell Razor flower to help advertise for me. Yayy!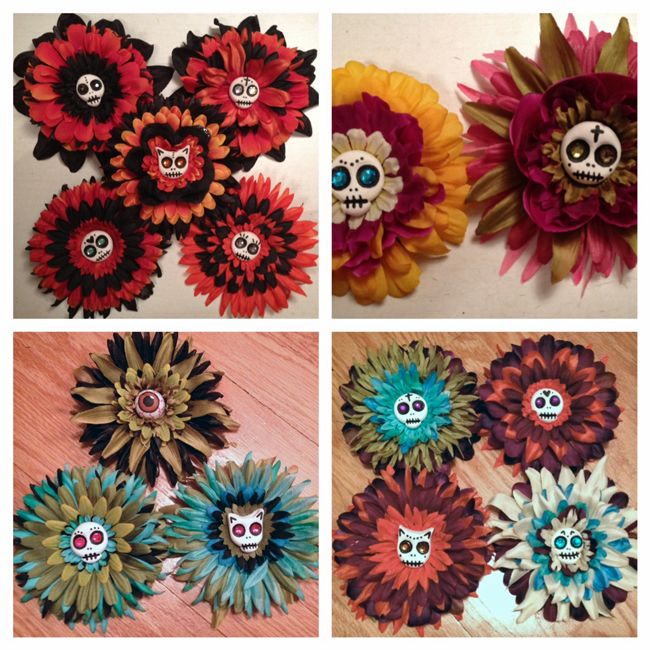 I even closed my Etsy shop for the weekend as a precaution, so I'd have enough stock - and I'm glad that I did! Even though I made a whole bunch of new flowers (see above), I sold a LOT of what I had on hand. Right now I'm in the process of photographing and listing the pieces that I have left, so expect to see a few new items in
the Etsy shop
real soon!
Above are my new $1 picture frame signs from IKEA. I'm currently using them to help advertise credit card availability, but I think I'll turn a couple of them into "menu"-style price signs. I bought a half-dozen of these, and I'm keeping a couple of them for displays at school - I think they'll work well in the display/trophy cases to help advertise student work, too.
Rock on,
Jen @ Hell Razor