Hey guys!
I had a great time at Vintage Garage last weekend! It was freezing, but I had a blast! So much cool stuff and the other vendors were super nice! I'm excited to check it out again next year. I plan to attend 2 more shows next month, so I'll keep you posted! In the meantime, Check out these new vintage housewares at Calamity Layne!
TEMPORAMA CANONSBERG ATOMIC TEACUP SET
I found these awesome Canonsberg Temporama teacups and plates in a few different spots, but they're in GREAT condition. I also have a few bowls for sale as well. I will be posting these soon!
AQUA ATOMIC ASHTRAY
I love this thing! If I smoked, I'd keep it! ;) It would also make a really cute ring holder or a (what I like to call a "front door caddy" / holder for your spare change when you come home.
COPPER SALT AND PEPPER SHAKERS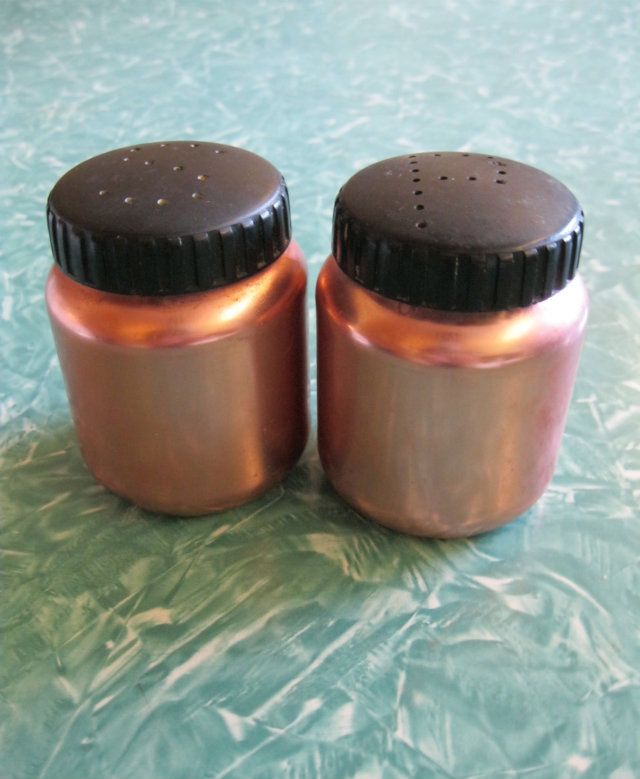 For those of you who like a LOT of salt and pepper, these guys are perfect for you!
KITSCHY CALIFORNIA JUICE GLASS
This vintage souvenir juice glass...would make a sweet juice glass...OR you could use it for your makeup brushes or pencils!
CHALKWARE DANCERS
I love these. They're super funky chalkware from the late 50's and the rock. Someone awesome needs these. ;)
Stay tuned for more vintage awesomeness!!!
Steph @ Calamity Layne