Hey guys!
Happy Friday the 13th! I know what I'll be watching tonight, horror movies!!!
Speaking of horror movies! Halloween is my favorite holiday and the other day I found some GREAT vintage Halloween decorations at Goodwill! Check em' out!
Ghostie Jack-O- Lantern Candle Holder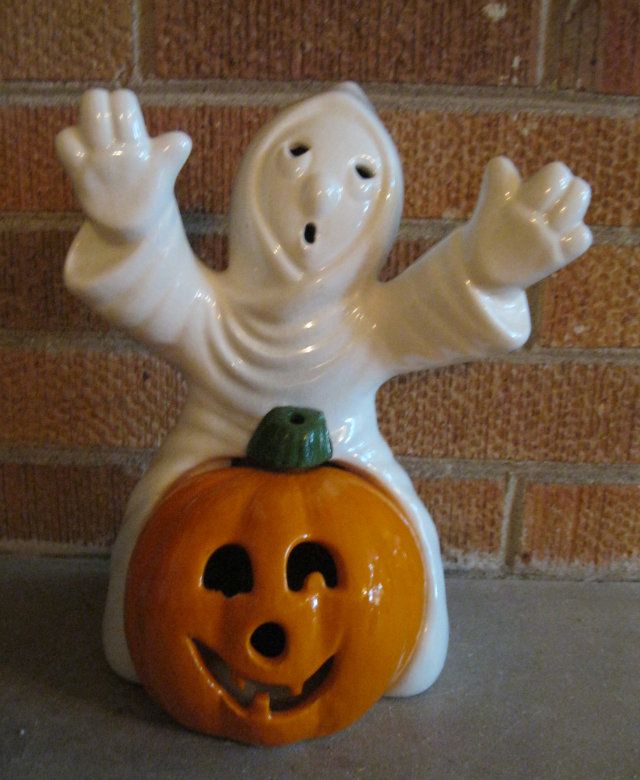 I got this guy because my mom had one around our house when I was growing up and it reminded me of home. I'm pretty sure he's a 70s piece. He's really cool to put in a window or by the fireplace with a tea light or a battery operated "candle." The jack'o'lantern and the ghost's eyes glow!
Skull Candy Pail
Ok, I don't know if this is vintage, but I thought it would be really cool to keep mail in or something at the front door for Halloween and it was only 49 cents so I really couldn't pass it up!
RIP Ceramic Ghost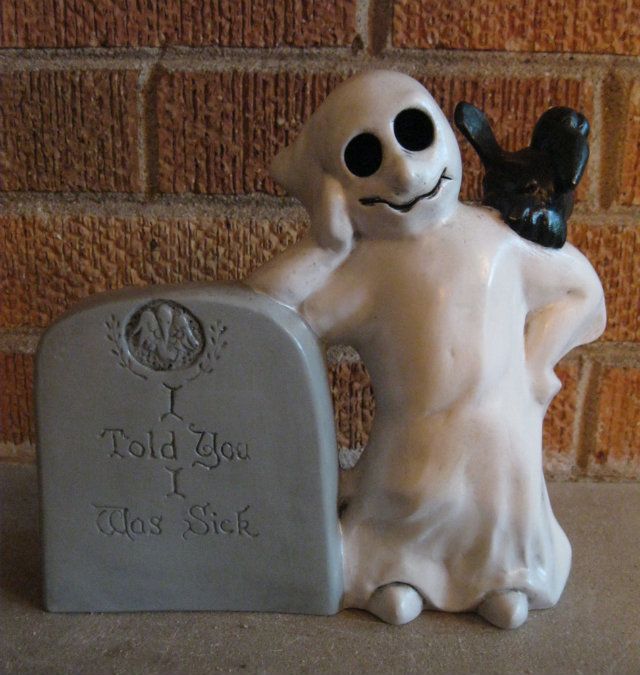 I thought this was freakin' hilarious. I couldn't pass it up.
Flippin' Sweet 40s Jack O Lanterns!!!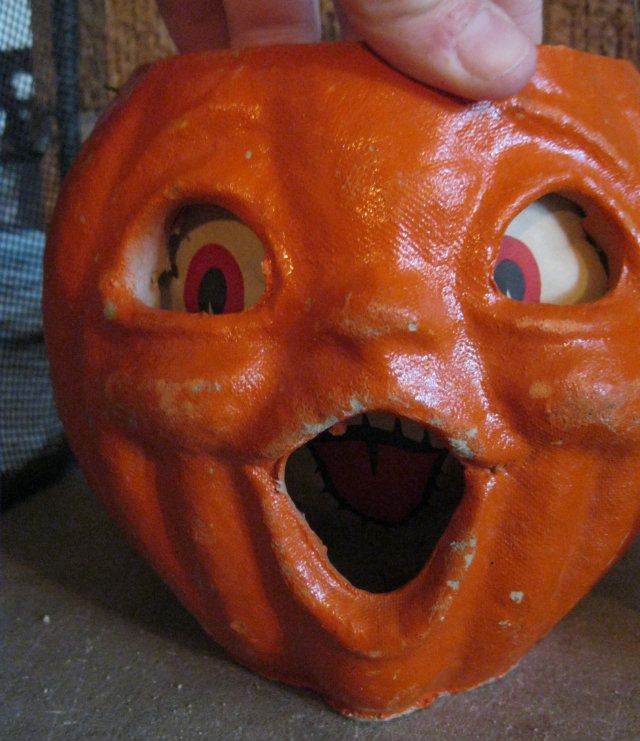 These are genuine Jack O Lanterns from the 1940s and they're in GREAT condition! One of them even came with the original paper insert for the eyes and mouth!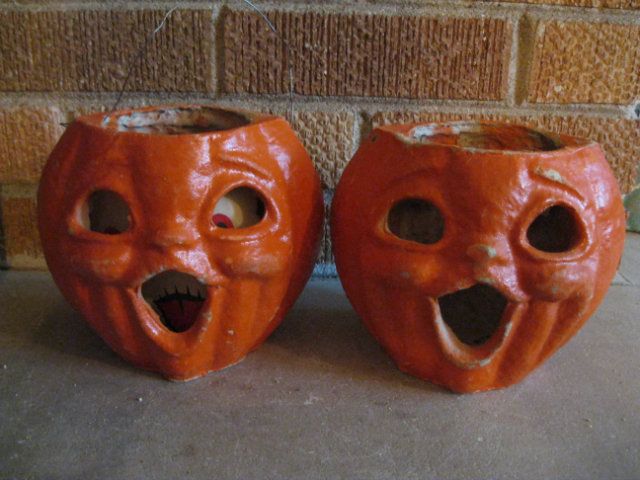 They're made of paper mache pulp and one of them still has the wire handle attached. I was so excited when I saw them because ever time I find vintage halloween decorations at antique or vintage stores they're ridiculously prices. These guys sell for up to $800 a piece...I got these for $1.99 each.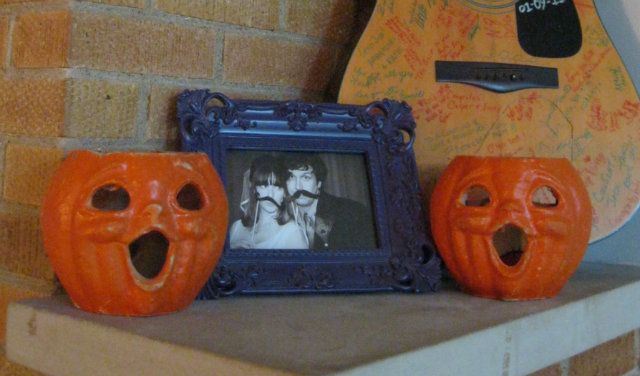 I'm so proud of my thrift store jack o lanters I might even keep them up all year long!
Steph @ Calamity Layne