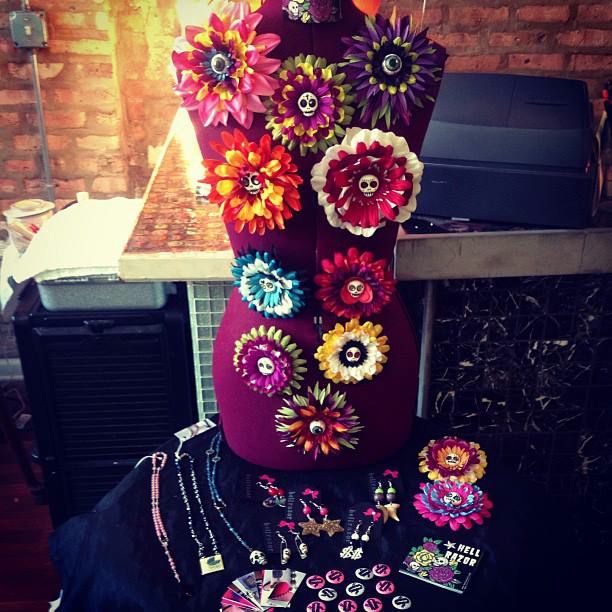 Doesn't it look really cool on display? I was connected with the salon through a couple of friends - one who is a client at the show, and another who works there as a stylist (thanks Lisa and Jimmy!). In other "small world" news, Stephanie used to get her hair done there too when she lived in the city!

Strange Beauty Show
is located at 1118 N. Ashland Ave, and you can reach them by telephone at (773)252-9522. They provide a variety of services - not just hair, but makeup application, too! They specialize in pin-up styles and creative cuts and colors, so if you're looking for something unique, give them a call!
The salon is also host to a variety of art exhibitions and special events (such as their upcoming "Beauty Skool" class that features hair and makeup trends of the moment).
So... not only can you buy some sweet new
Hell Razor
accessories in person at SBS salon, you can also come and find us (Betties N Brimstone: Hell Razor/Calamity Layne) at a few different events coming up in the next few months:
Mark your calendars! There will be more info as the dates get closer!
Rock on,
Jen @ Hell Razor