Last weekend we got a few of our friends together for a Betties N Brimstone photo party! The goal was to A) have a ton of fun and B) snap some great promo shots...Success! Meet the gang and check out some of these GREAT shots!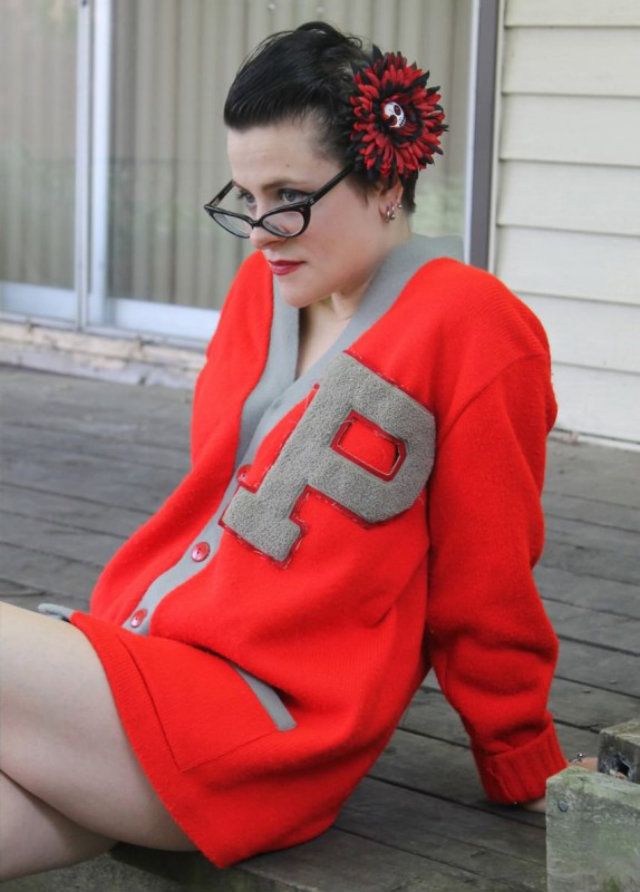 Erin in a 50s Letterman Sweater from Calamity Layne and Skull Flower from Hell Razor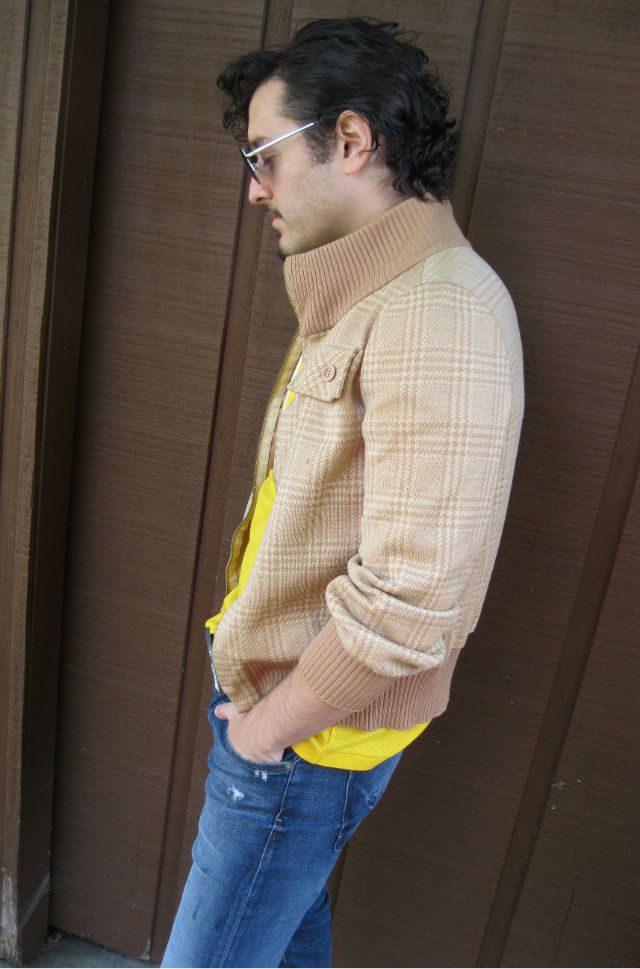 Tony in a 50s plaid jacket and 70s polo From Calamity Layne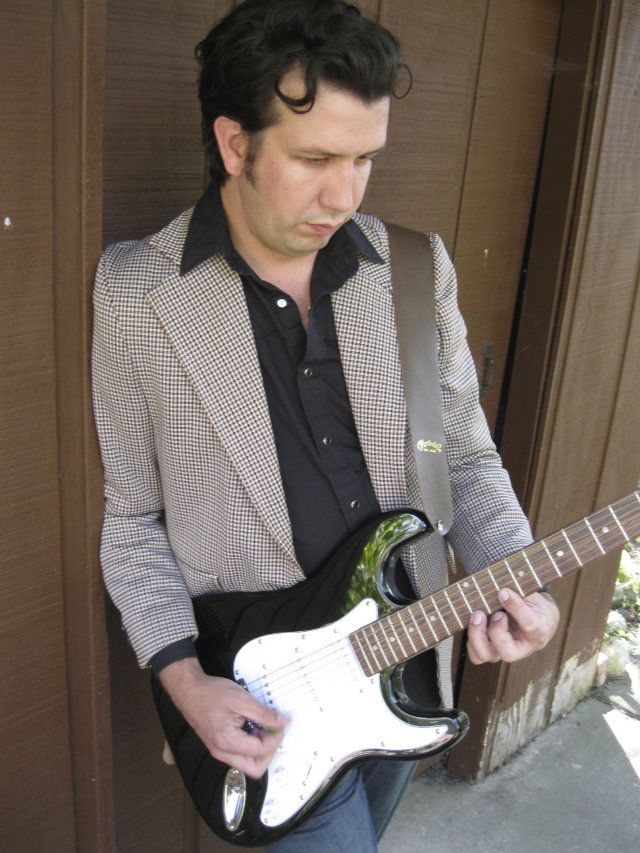 Dave rockin' a rockabilly blazer from Calamity Layne
We turned my kitchen into a dressing room equipped with coffee, Betties N Brimstone garb, and a WHOLE lotta Pomade!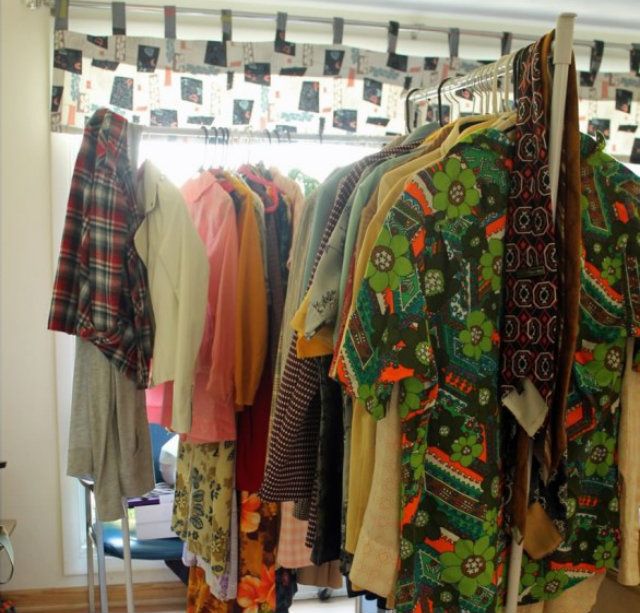 For Erin's makeup, I used Stila eyeshadow mixed with Urban Decay Potion shadow primer. I used Tarte blush in Blissful, and a mixture of Arbonne highlighter and Benefit's Get Even Power #2 for her base.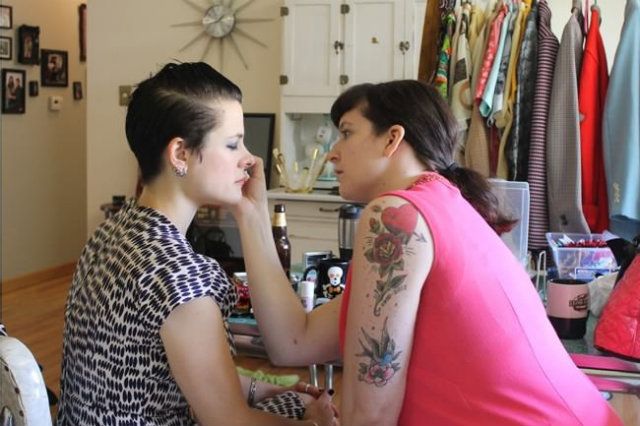 This may be hard for some of you to believe, but we kind of have a hard time being serious... ;) This made it a little difficult to get through some of the photos, but it DID make for some fantastic photo opportunities.
We will be posting more pictures soon, so stay tuned!
Steph @ Calamity Layne