Hey guys!
Sorry i was MIA last week, my computer freaked out and I wasn't able to finish my blog post! SO, I'm sitting here with a brand new MacBook Pro! Woo!
This past week I also found the weirdest and coolest collection of Chalkwear wall decor at a thrift store. I found Chalkwear fish, horses, fruit with faces, dancers, tea pots... and the best part was that they were all between $1.99 - $4.99 a piece.
The pieces I found range from the 1950s - the 1970s, but Chalkwear has been around since the turn of the century and possibly even longer. It used to be used to make 3D dolls and other prizes given away at carnivals. They're usually really kitschy and painted with bright gaudy colors (just the way I like it)! Check out these fun Chalkwear wall decor pieces!
70s Cows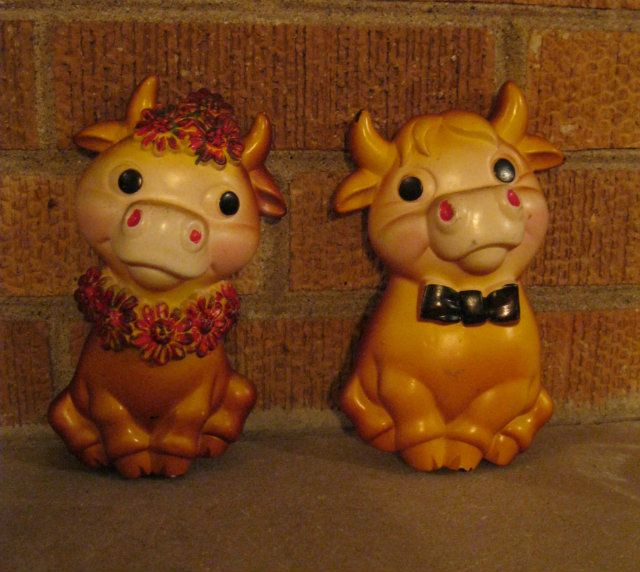 If you find wall decor like these, you can usually check to see how old they are by looking at the side of each piece. The date and company are sometimes imprinted there.
Ballet Dancers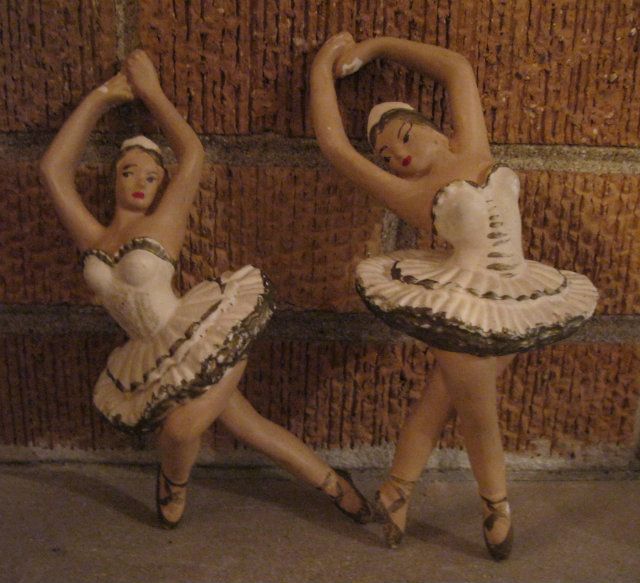 I'm fairly certain that these ladies are form the 40s or 50s. They are hand painted and are still in good condition. Chalkwear tends to get beaten up easily so if you pick some pieces up, make sure they're wrapped up for the trip home!
Kitschy Stuffy Guy and Lady
This guy's face was already pretty screwed up before I got him home, but I like the pair anyway! Maybe I can touch him up with some paint and varnish.
Rockabilly Couple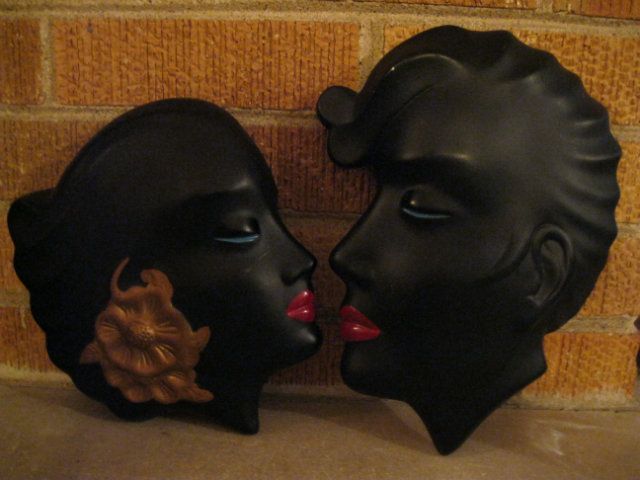 I thought these were very cool and they'll look good in our bedroom (which is black, gold, and red).
Huge Black and Gold Horses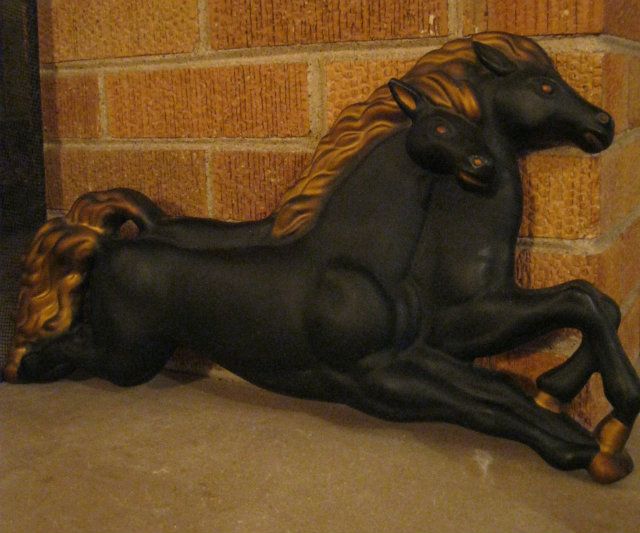 Also another possible bedroom piece.
Kitschy Tea Pot Towel Holders
SUPER weird and really cute. These guys would be great in a kitchen for holding onto measuring spoons, dish towels, or keys!
Ceramic Canaries!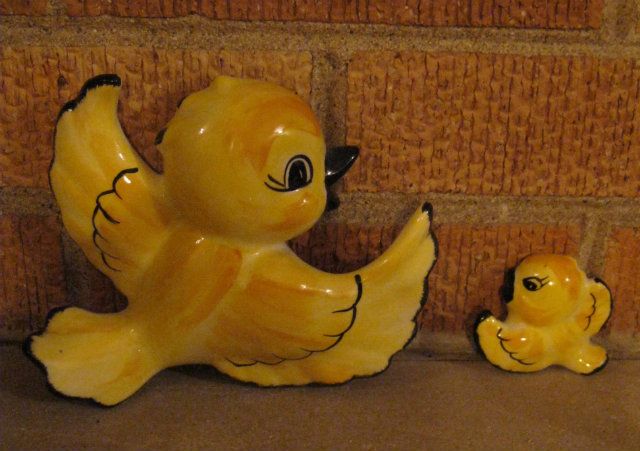 These are not Chalkwear, but they are still super cute and will look great in our bathroom or kitchen! They're bright, cheery, and kitschy!
Stay tuned for more fun vintage finds and how to decorate with these little guys!
Steph @ Calamity Layne