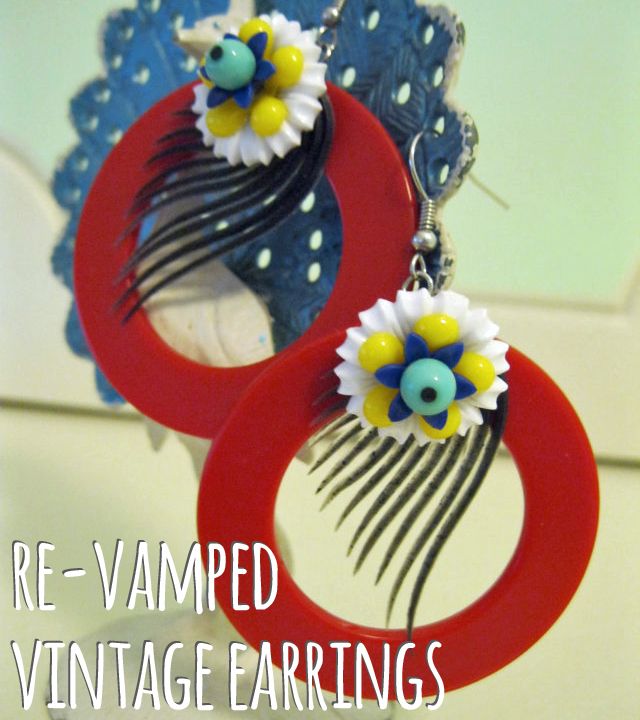 Hey guys!
On my adventures in seeking out vintage awesomeness, I do tend to come across some cool vintage jewelry that is in need of some TLC. In these instances, I will take them apart and make new pieces out of them! I also source some vintage stackable flower beads from Etsy (I love Etsy)!
I made these earrings out of vintage stackable flower beads (50s & 60s), vintage filigree, and vintage charms. Check these out!
War and Peace Earrings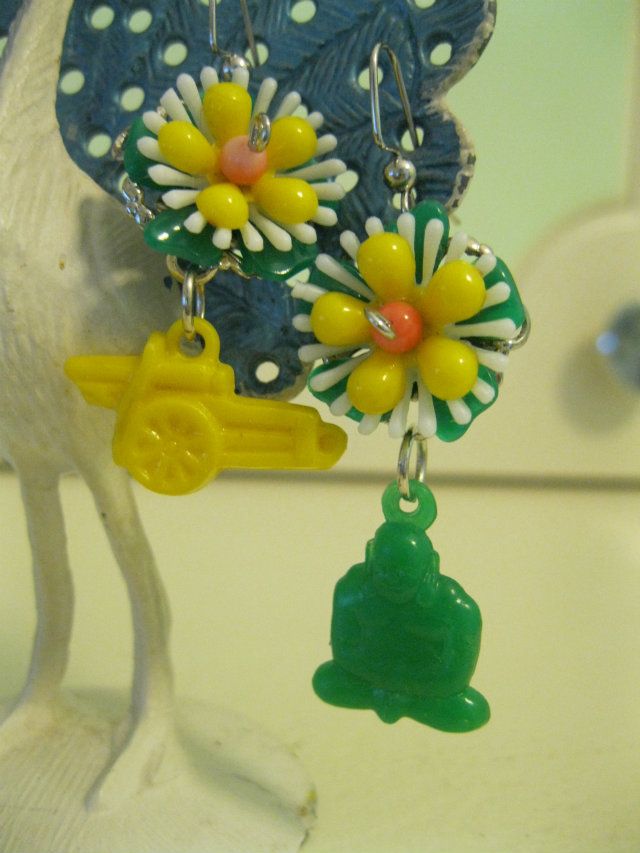 Yeah, I call them "War and Peace" earrings because one charm is a canon and the other is Buddha. ;) if you're interested, you can
find more info here
!
Down On the Farm Earrings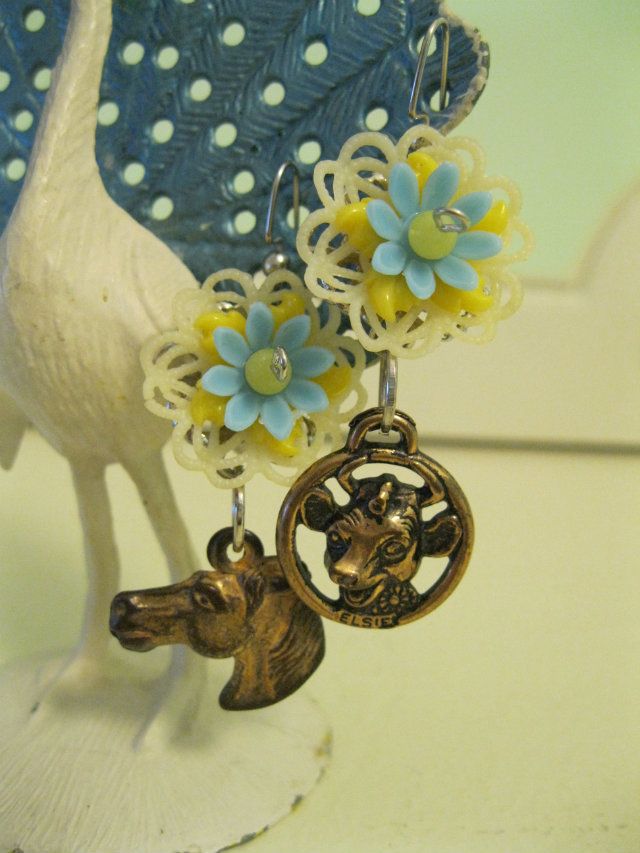 I thought these charms were great! The cow says "Elsie" underneath! Cute and summery!
Rockabilly Rebel Earrings
The red hoops are vintage (probably from the 60s or 70s) and they are a super fun addition to any outfit!
Pretty Purple and Black Goth Umbrella Earrings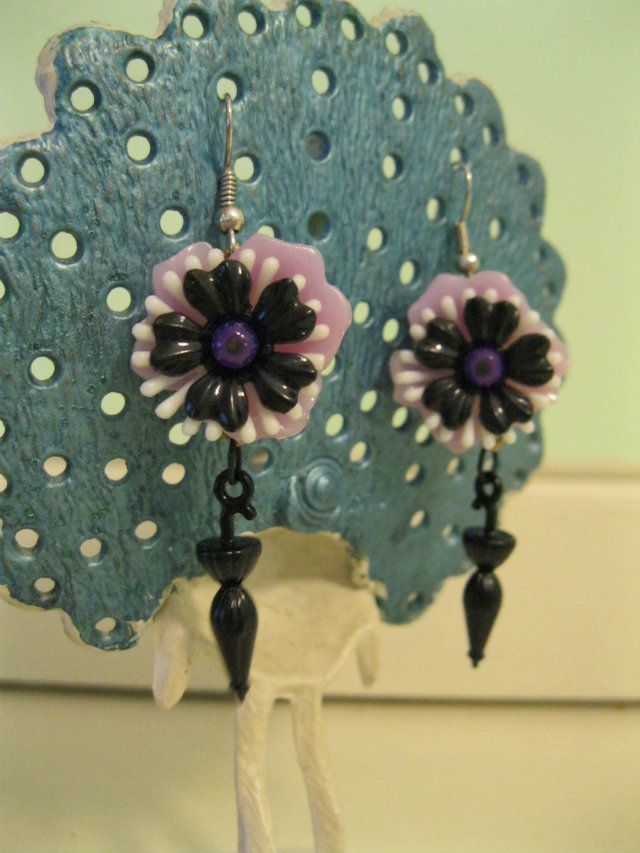 Ok, so the umbrella charms are new on these, BUT the flower beads and backing bead are all vintage. I thought they were too awesome to pass up! If you want more info on these,
click here
!
Kitchy Retro Earrings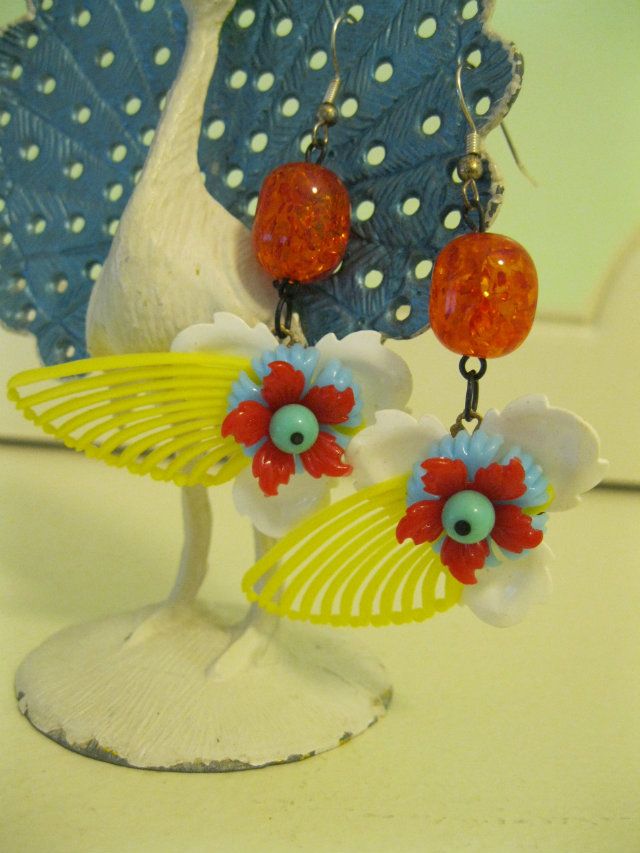 These guys are one of my favorite pairs! They are a great statement piece and will jazz up a T-Shirt and jeans with ease!
Hot Dog Earrings
Oh yeah, I did it. Who DOESN'T need HOT DOG earrings!?! I mean, come ON! ;)
Stay tuned for more vintage finds at
Calamity Layne
!
~Steph @ Calamity Layne