Dave and I went to see
Reverend Horton Heat
and
Deke Dickerson
at Reggie's Rock Club on Tuesday night and the music was phenomenal! I got 2 T-Shirts (and a Rev album I'd been looking for forEVER). Check out the way I spruced them up the shirts this week!
Plain and Simple Concert T's!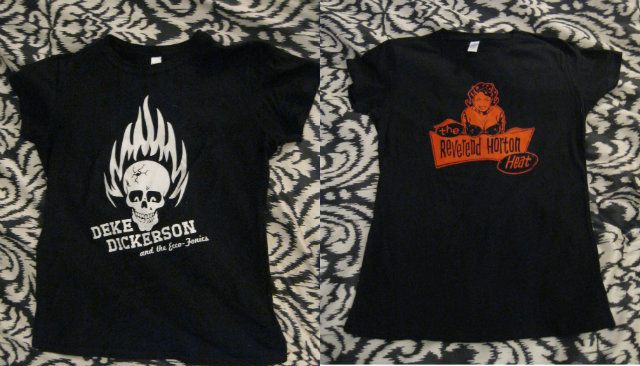 These shirts will always go great with some Converse and a pair of jeans, but I also like to spruce them up for a night out. You can even get away with wearing one to work if you play your cards right!
I like a flashier print with black and white, so I went with my leopard print capri pants. I paired them with some black pumps and a black and white
Hell Razor flower pin
. As for The Reverend Horton Heat shirt, I wanted to accent the red so I thought a red pencil skirt and some simple red sandal wedges would work perfectly! I also added a black and red
Hell Razor flower
for fun.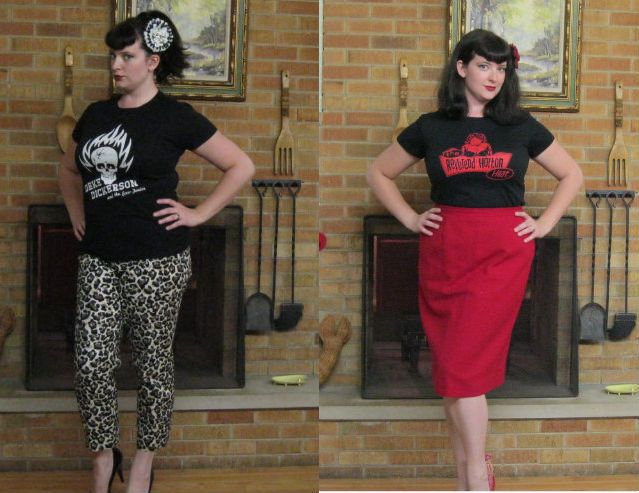 ~Steph @ Calamity Layne
now playing: