Hey guys!
I've been collecting vintage housewares to add to my Etsy shop! Check out these sweet vintage fiinds for your home!
Kitschy Fire King Oven Ware Platter
Use this awesomely retro platter for your next big party! This piece will dress up your turkey at Thanksgiving or spruce up your ham for Christmas. You can find this piece
here
at Calamity Layne!
6 Sweet Vintage Fire King Ice Cream Dishes
These little Fire King dishes are in great vintage condition and I love their scalloped edges. They are a peachy pink color with a pearlized finish and a white on the inside. I would use them for ice cream, but you could use them for appetizer portion soup bowls or condiment bowls! (After these pictures were taken, I was able to find a 6th bowl!). You can check these out
here!
Vintage Kitschy Arizona Souvenir Cow Creamer
This little cow creamer is super cute and would make a fun addition to any kitschy kitchen! You can check out more pictures
here!
Glass Amber Tiki Pitcher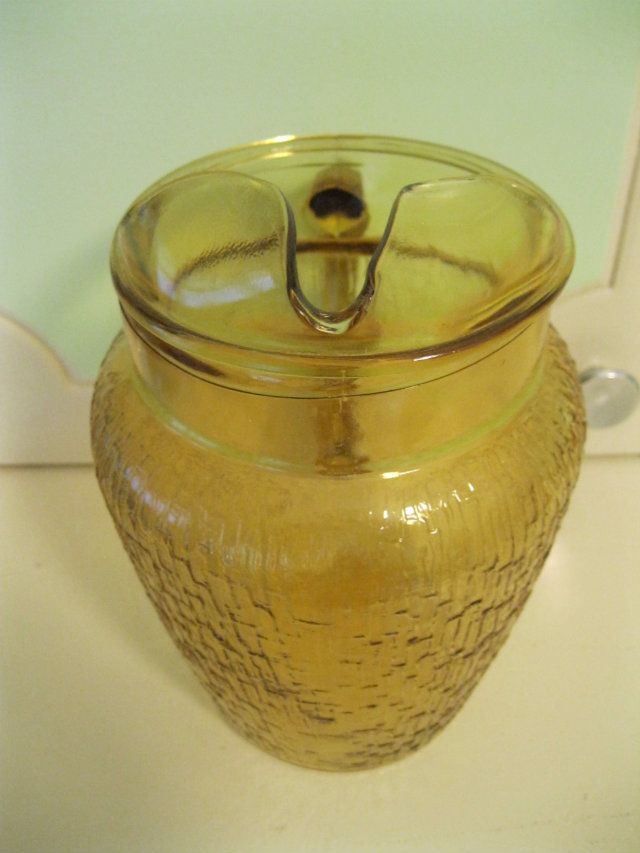 This pitcher is awesome! It has great Tiki style markings on the outside and a nice pour. It's a fun vintage piece that would work great for a patio party or tiki bar. The spout has a small chip, but it doesn't affect the pour. Check out more photos
here
!
3 Retro Rockabilly Candle Holders
These tea light candle holders would be great in your living room! I actually haven't posted these to Etsy yet, but I will soon, and there's plenty more where that came from! Stay posted for more great vintage finds from
Calamity Layne
!
Yours Truly,
Steph @ Calamity Layne