My husband and I bought a house back in October and it has been awesome, but we have had a LOT of home repair expenses to worry about over the past 10 months. All of the inside home repairs have put a dent in our yard repair money so I have had to come up with some creative and simple ways to get the front yard looking "up to par." I work 2 jobs and really only have one whole day off a week (and Dave is not a yard guru) so I wanted to make our front yard easy to manage. A "Rock Garden" seemed to be the easiest and cheapest route.
How to make your own Rock Garden!
You will need:
Weed killer
Shovel and / or rake
Weed barrier (measure your space and buy barrier accordingly)
Scissors
Enough rocks to cover your designated rock garden area
Decor of your choice!
Step 1:
You will need to clear your designated area of weeds, grass, bushes, etc... We tore out a line of bushes along the side of our house with a chainsaw and a shovel leaving a clear dirt area. I then sprayed the weeds with Round Up.
Step 2:
I bought weed barrier from a local garden shop, but you can get weed barrier pretty cheap if you shop around. Use your scissors to cut your weed barrier to the correct size and lay it down over the dirt.
Step 3:
Apply rocks! I bought bags for this project, but if you have a larger area to fill it's cheaper to buy your rocks in bulk. I bought about 6 bags of white marble chips for this project for $4.99 a bag, but price vary by rock type.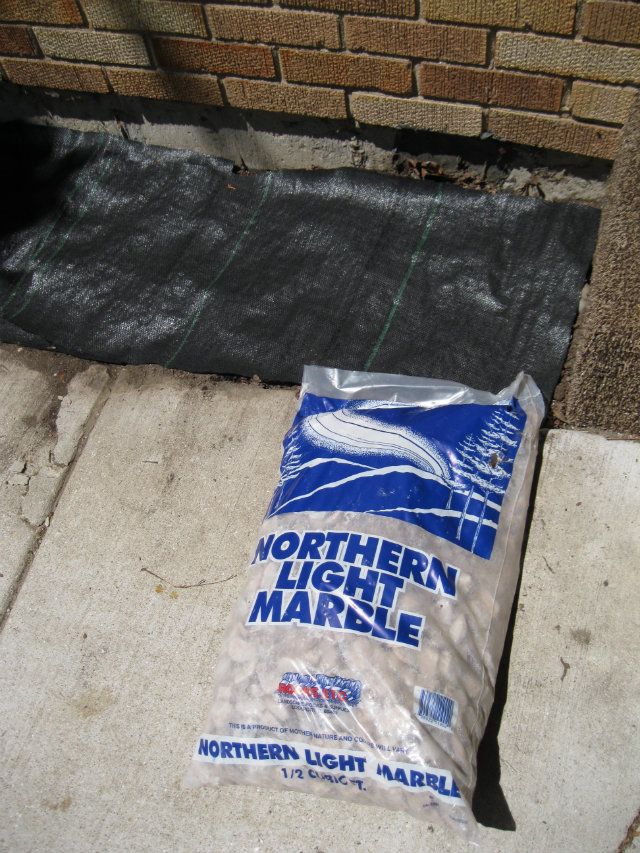 Step 4:
Add the decoration of your choice! I'm still in search of my preferred decor, but I know that it involves pink flamingos! :)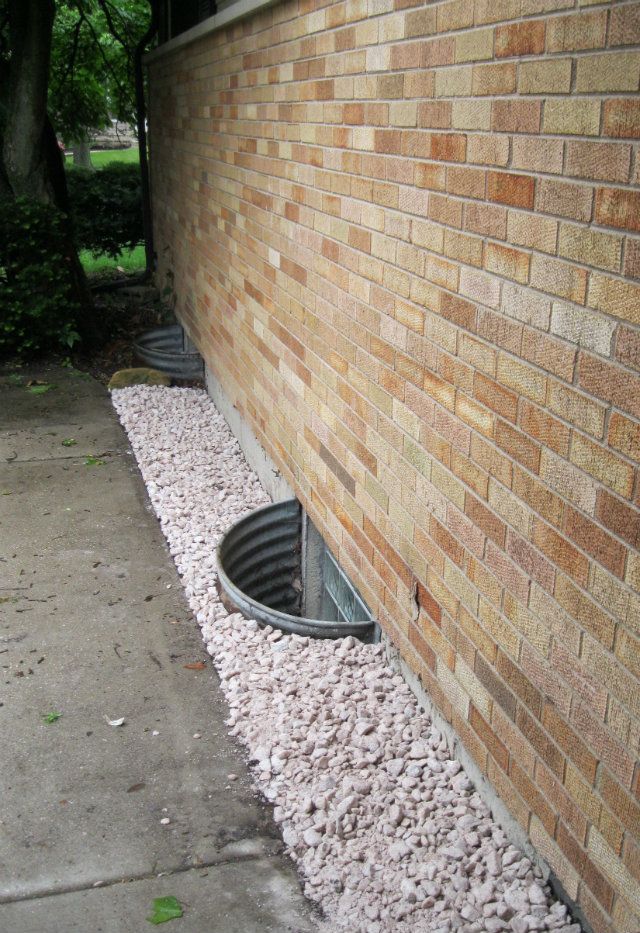 We also did this in our front yard and used a border from rocks we found in the back yard! I still need to tear out some stumps and put down some grass seed, but it's getting there!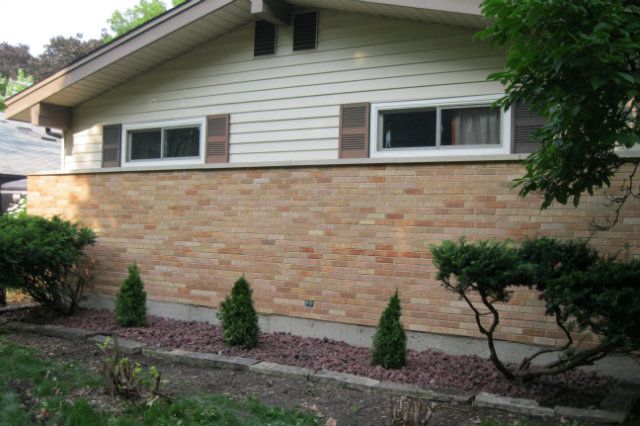 ~Steph @ Calamity Layne