Hey, I've been out and about on the interwebs lately, and I thought I'd take a moment to share some of these special times with you...
About a week ago, a Hell Razor flower was spotted on Stephanie over at the
A Geek in Glasses blog
:
She contacted me about swapping ads, and a "Furry Friday" post (tba...!), and I offered up a flower for her to wear! Doesn't she look amazing? I love how she paired this up with a very retro-looking outfit!
The second Hell Razor spotting is over at
Bake and Destroy, where Sugarslam IV
is underway!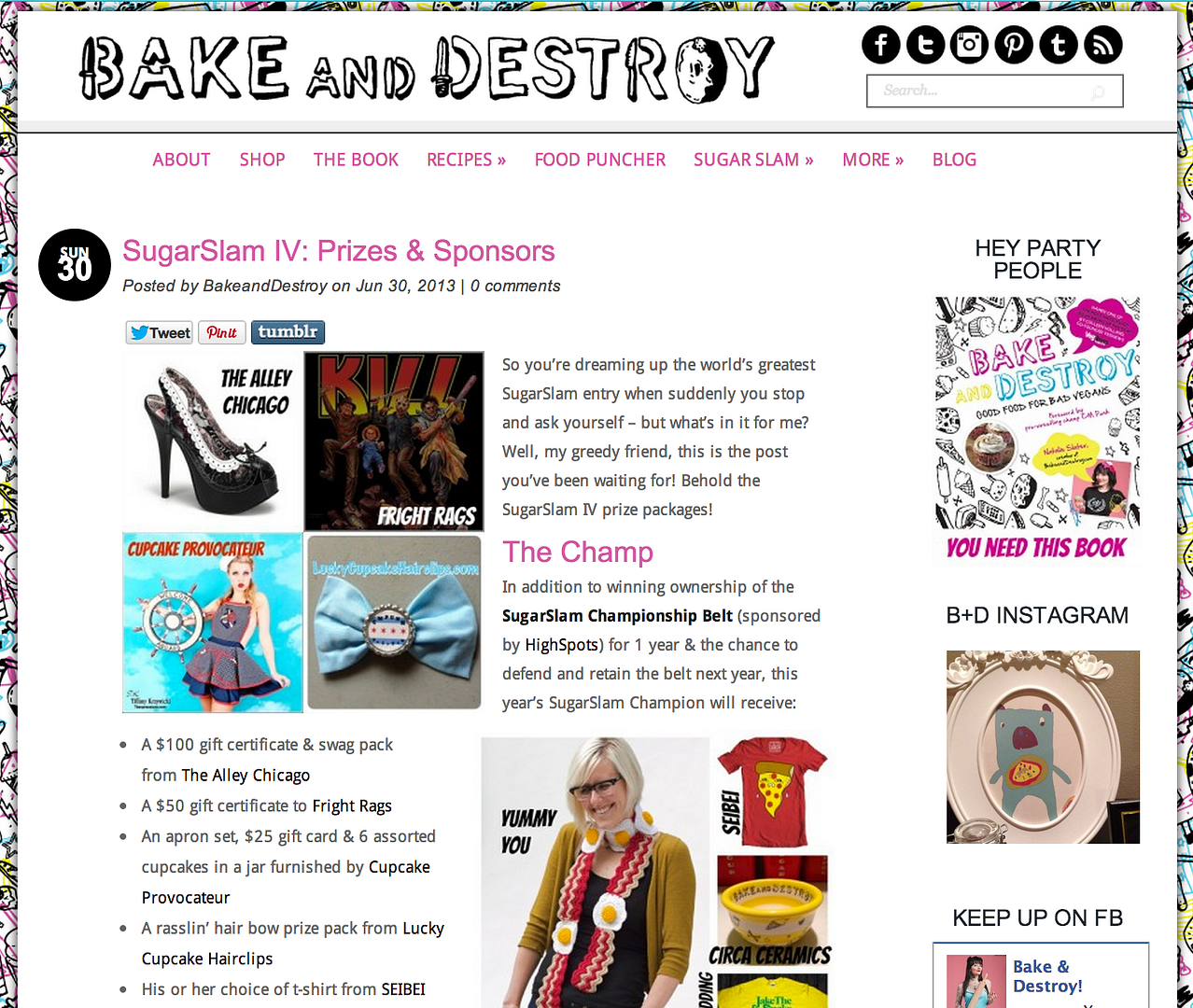 Sugarslam is an annual wrestling-themed baking/dessert competition where you will win a whole boatload of free stuff if you win! And, there are two different winners - the first is the "champ," which is chosen by a panel of judges. The second winner - the "People's Choice" - is voted on by the people (hence the name, duh) and also wins a whole boatload of prizes!
This is where I come in... as part of the people's choice prize pack, you will be awarded YOUR PICK of any hair flower in the
Hell Razor shop
! Woo hoo! Not just any old flower, mind you - you get to pick exactly which one!
The contest runs through August 31st, so you have lots of time to dream up something amazing in order to win!
Full rules/details/how to enter junk is all listed out here
. You can also just print out free posters and advertise too, if you're feeling it!
If you're interested in doing a collaboration with me (as Hell Razor, Betties N Brimstone, whatevs...)
send me an email
! Always looking for new friends and new ways to spread the love...
Rock on,
Jen @ Hell Razor