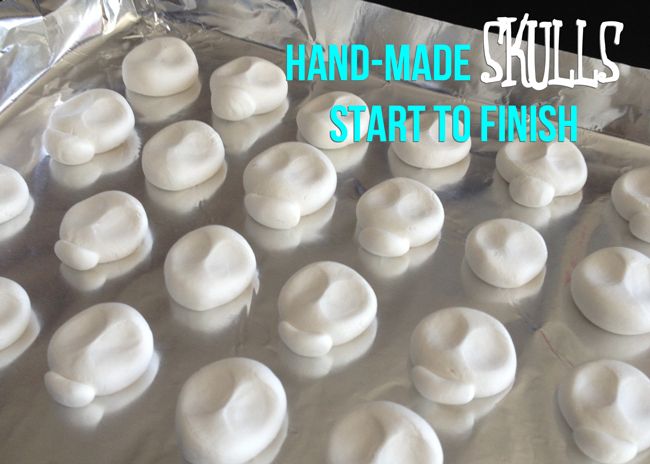 Hopefully you've been to my
Hell Razor Etsy shop
. At first glance, some people might think "oh these are nice flower hair clips, but I can buy flower barrettes at Walgreens/Target/Wal-Mart/insert discount store here, and for only $3!"
...but that is not = Hell Razor. A couple of important facts to know:
My flowers are not just hair clips. They have an alligator-style hair clip and also a pin back attached, which allows for many ways of wearing! Not just in your hair, but pinned to a jacket/cardigan/purse/hat/sweater/belt/scarf/etc... you get the idea.
The prong clip on the back of the flower is sandwiched between a layer of felt, which gives the flower more "grip" and keeps it from slipping out of your hair.
I individually select and layers flower petals by specific color/size combinations in order to create flowers that are aesthetically pleasing (as opposed to other retail outlets that use existing faux flowers with a charm glued in the middle).
The skulls used on my flowers are completely hand-made and hand-painted by me. You cannot purchase these anywhere - they are completely original!
Speaking of skulls, I thought it might be fun to share some of the process of making my tiny skulls with you!
Step One:
forming the skulls. I use an air-dry clay to form my skull shapes by hand. After many trials (and errors!) I've found that I prefer a combination of 1-piece and 2-piece skull shapes. The 1-piece skulls will have the mouth completely painted on, and the 2-piece skull has a separate bottom jaw. I don't use any special tools other than my hands!
Once the skulls have all been shaped, it takes 2-3 days of air-drying time before the skulls can begin to be painted. At least once in the drying process, the skulls are flipped to allow even air flow to the back side.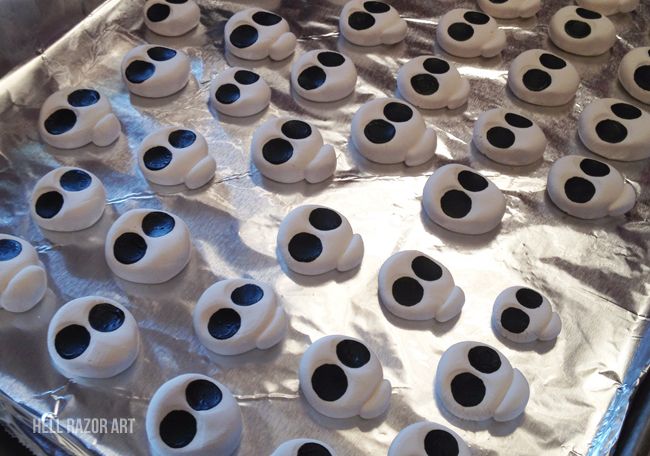 Step Two:
Painting begins. I start with painting the black circles for the eyes. I use acrylic paint because it is waterproof (you don't want your skull bleeding out color in the rain!) and gives me a very dark black. I've done this step several different ways: by hand with a brush, using a q-tip, and using tiny sponge stamps to form the circles. Now the eyes have to dry, anywhere from 1 hour to overnight, depending on my schedule that day.
Fun fact: the original Hell Razor skulls were decorated using Sharpie markers! This method, although quicker, was not as high-contrast in design, and does not have the lasting durability of acrylic paint. Do you own one of those originals? Vintage Hell Razor!
Step Three:
Other painted features/details. Now it's time to paint on the mouth, nostrils, and other decorative details. I use a tiny, thin brush to paint on the mouth and certain types of nostrils. Brushes are also used for details like heart, swirls, crosses, lines, or eyebrows. Want to know a secret to perfect tiny dots? A mechanical pencil lead tip dipped in paint! I learned this trick from reading nail art tutorials.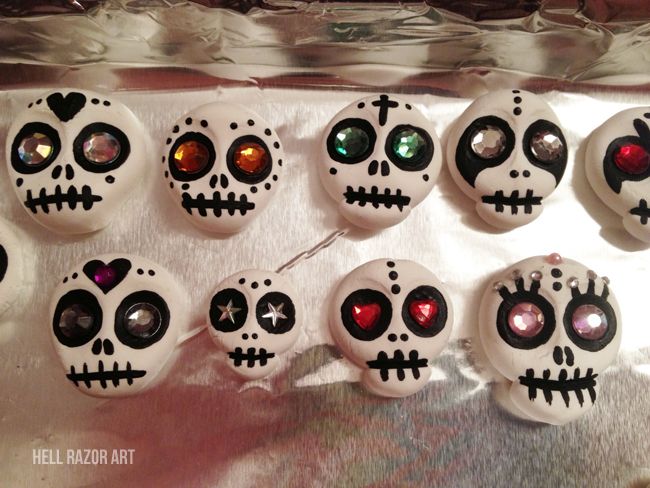 Step Four:
Rhinestones! Hell Razor skulls have a variety of rhinestone eyes. I typically prefer colored, round stones, but I've also enjoyed using stars and hearts. Depending on the design/size, I will also sometimes add gems to the forehead or other areas.
...and that's everything that goes into a Hell Razor skull BEFORE it even earns a spot on a flower or bow. Want to see some of the finished flower designs? Check out my
current flowers available here
.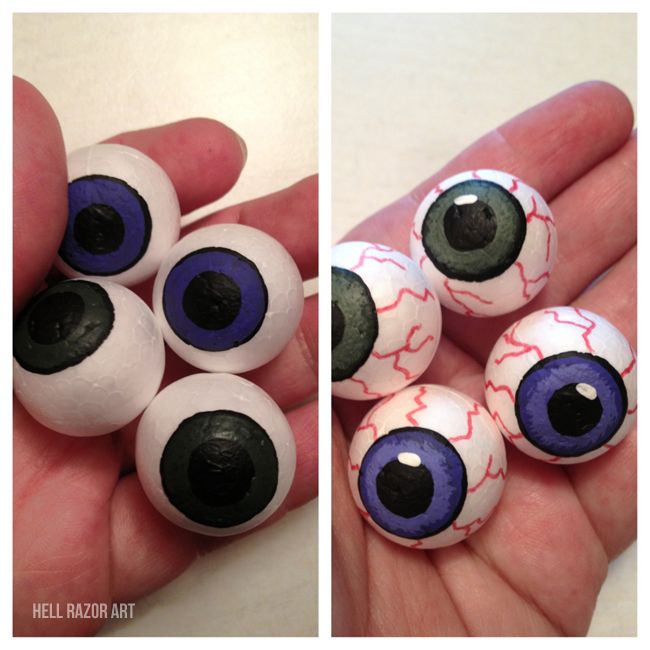 Skulls aren't the only thing I hand paint! Above is a sneak peek at some new designs where I painted my own eyeball decorations!
For the latest, greatest goings-on in the Hell Razor art studio (which is where most of these photos first appeared), be sure to
follow me on Instagram
!
Rock on,
Jen @ Hell Razor