As I mentioned in my last post, my husband and I have been doing a lot of projects around the house now that school is out. One of these projects is our master bedroom closet. Technically, we started it over Memorial Day weekend, but that's just like summer, so I think it counts.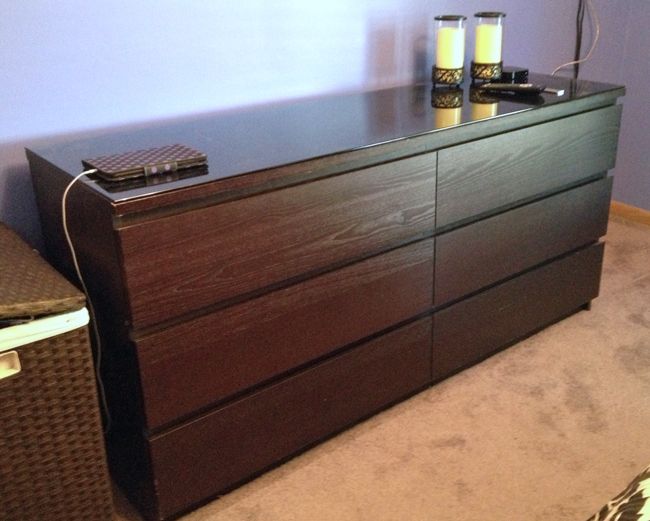 Here's my old IKEA dresser. Would I be able to fit all of this into my closet space?

Our goal in the master bedroom was to be able to get rid of our dressers! They take up an entire wall in our bedroom, which is already quite small (by typical master bedroom standards), and we wanted to free up space so I could put an old family heirloom - a large wooden vanity - in the room.
We decided to go with an
Elfa storage system from the Container Store
. If you've never experienced Elfa before, it's pretty darn amazing. I love products that are manufactured with smart, elegant design in mind. This is one of those products.
Here's how it works:
Bring your closet measurements to your nearby Container Store. We chose to schedule an appointment ahead of time with a closet designer, since we shop with a baby in tow and he does not like to wait!
Then, you'll consult with your closet organizer, and he/she will ask you about your needs, and present you with options based on your space. Our closet is a traditional, wide "sliding door" style of closet, although we've opted to remove our doors. We're thinking maybe adding curtains later on?
After you make all of your design decisions (and preview it on the computers to see how it looks!), you purchase all the parts and pieces, which the computer program already has all figured out for you. So you have EXACTLY the right number of shelves, standards, brackets, screws, etc etc etc. You get to take everything home that same day!
We chose to install our Elfa ourselves (its super easy. They'll install it for you - for a cost - but I really don't think it's worth it). All you need is blank walls to install it all on. For us, this meant removing the existing shelves, closet rod, and trim that held it all in. We filled in any holes and painted our space a fun, cheerful mint color! (The previous color was a barf-worthy beige. So glad to see it gone.)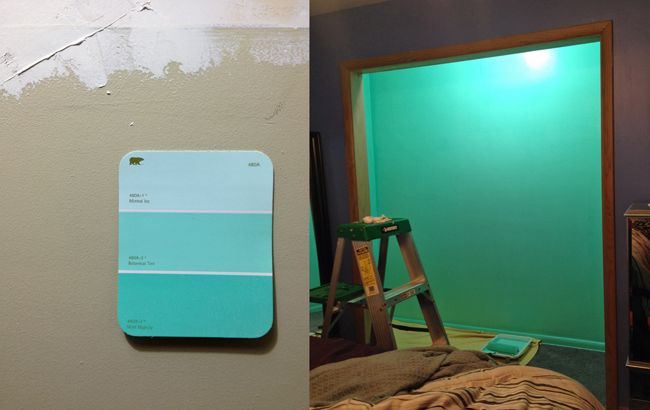 Once we installed all of the shelving, the real fun begins. Would we be able to fit all of our stuff from our dressers into the new closet drawers?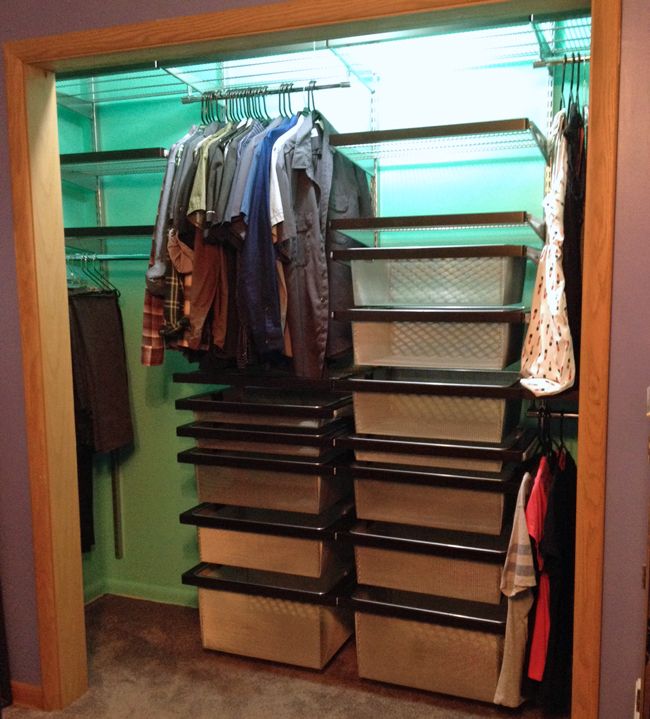 Obviously, not everything is in the closet yet in this photo. But look at all of those drawers!

Amazingly enough, yes! I am so happy with our final result! I feel so organized now, and putting away the laundry has never been easier!
Please note, this is NOT a sponsored post. I just truly love Elfa shelving!
Rock on,
Jen @ Hell Razor