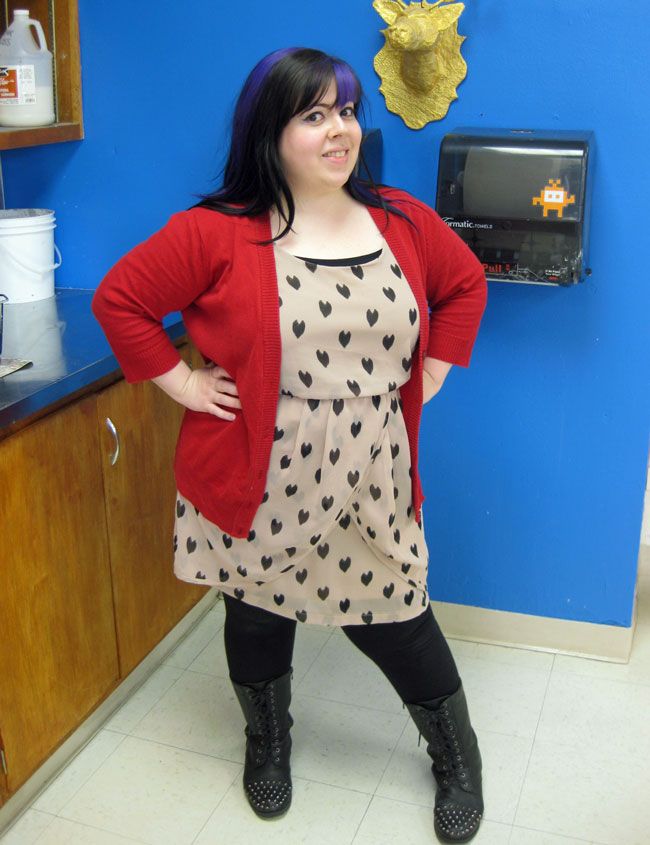 boots - Torrid / leggings - Torrid / sweater - Torrid / dress - SimplyBe / tank - JCPenney
I hesitated to even take a picture wearing this dress, because
it's from SimplyBe and I had a horrible experience with them and won't shop from them again
. To top it off, I didn't even have the dress for very long, and it got a huge rip right along the seam and I'm not sure how to fix it because it's sheer material and the fabric is kind of shredded right on the tear... ugh. Just another reason to avoid this company, their horrible customer service, and their shoddy quality items. Lesson learned.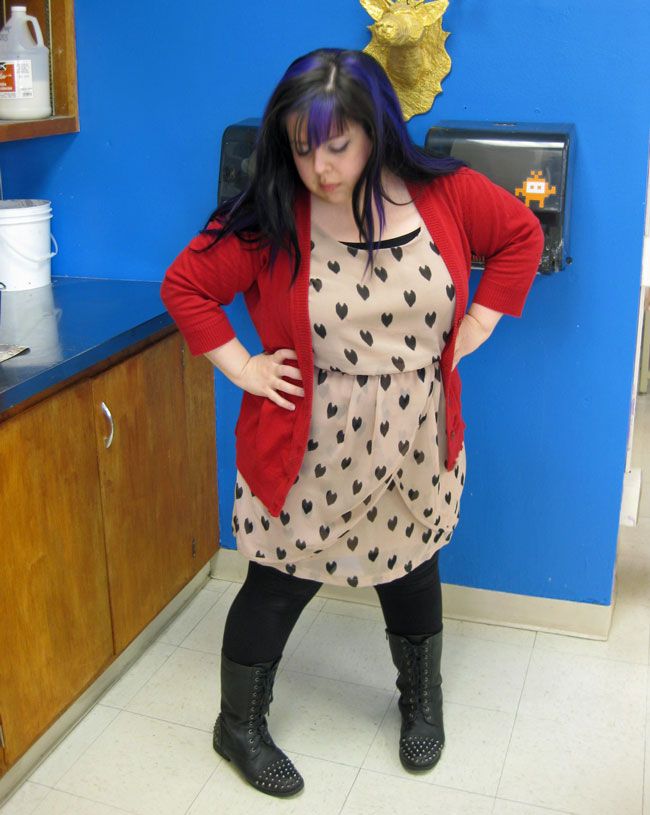 The thing that sucks is that the dress itself (ignoring the huge seam rip - did I mention it's right on the back of the skirt? Yep, by my butt...) is not a bad design. It fits well, and it's got a cute heart pattern that I always go for (see my
heart sweater here
and my
heart patterned vintage dress here
). So boooo to a lost opportunity for more.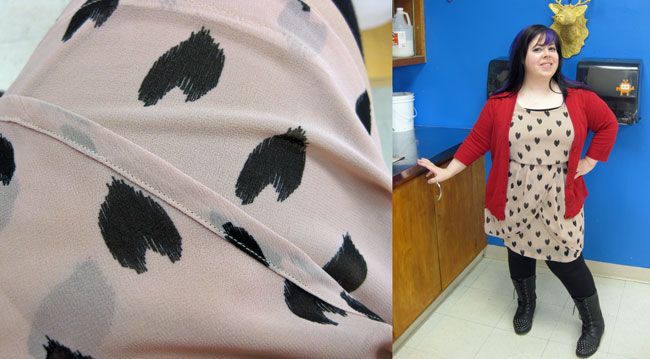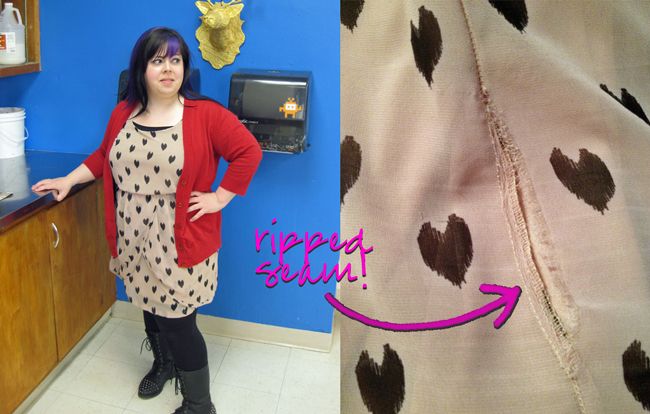 I wasn't able to actually get a good photo of the ripped seam with the dress on, so you'll have to settle for this close-up instead. The funny part is that I wore it, knowing full well that it was ripped, and no one seemed to notice until after school when my husband said "hey your dress is ripped in the back!" - so I know it wasn't unnoticeable... just that no one said anything. Heh.
This day was purple eyes. I used a white-ish shadow on the inner corners and highlights under the brow, a light shimmery purple for the center of the lids, and a darker smoky purple for the outer corners and creases. Also, cat eye. Can you see where I wavered on the eye to the right? Don't tell anyone. Maybe they'll ignore it, like the ripped seam.
:)
Rock on,
Jen @ Hell Razor