dress - ASOS curve / leggings - Torrid / shoes - Shoe Carnival? / earrings - Nordstrom
I just bought
this dress from ASOS Curve
and I knew I wanted to photograph it the first time I wore it because it is so awesome. Sugar skulls are my favorite. And I used an online coupon code and it only cost me about $40, which is worth bragging about, I think! If you decide to buy it, know that it runs large (I bought this one size smaller than usual, and I probably could have bought it even one more size smaller). But I love it, and the sleeve length is enough that I don't have to wear a shirt underneath (yayy summer options), but I totally could do long sleeves underneath and take this into fall/winter, no problem.
Close up of the print: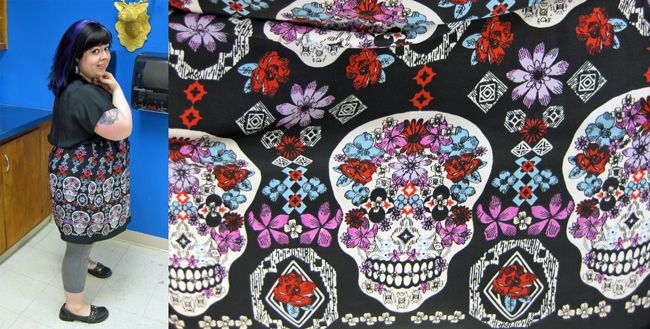 Hey, check this out: I wore different shoes today! Well, they're not super different from a style standpoint, but they're not the Sketchers I've been wearing for the past few weeks. I bought these at Shoe Carnival, I think? It's like a Famous Footwear... not sure if they're located everywhere...
I love flat shoes, but they HAVE to have some kind of sole to them. Many flats out now are too flat and my feet just hurt too badly to wear them. But these have good bottoms.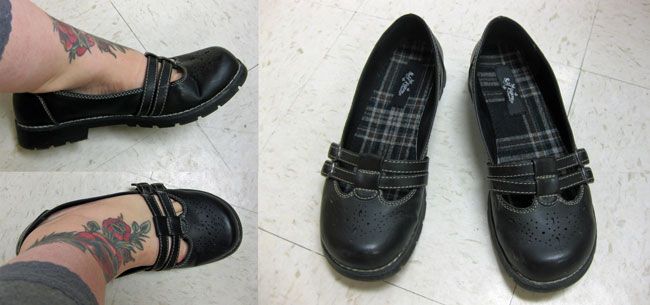 Although I'm not a fan of being too matchy-matchy, I went for it today when I decided on these sweet skull earrings I bought at Nordstrom when I was out with Lisa and Gunnar a while back.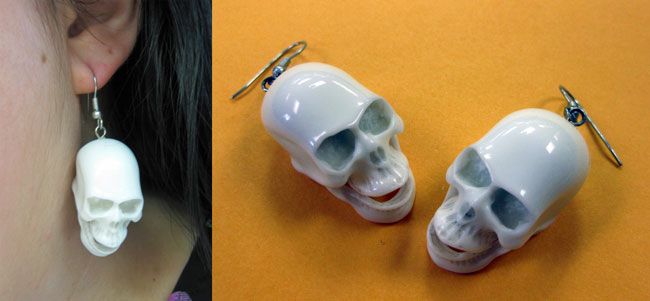 When I go through a whole work day and no one mentions my awesome earrings, I start to wonder if they're just too used to me wearing stuff like this so that it no longer has any impact. Hmmm. Well, I appreciated them, and I guess that's all that really matters.
Today's eye was back to shades of pink. I used light pink on the lids, and a brighter magenta pink on the outer corners, up into the crease.
Rock on,
Jen @ Hell Razor