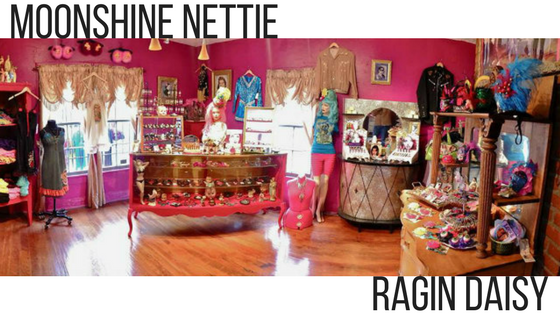 I met these lovely ladies in New Orleans at their shop Ragin Daisy a few years back. I absolutely love them AND their new store is to die for! They have since moved to Nashville, TN under the new name Moonshine Nettie where they are rockin' out and having a blast! If you love rock n' roll, glitter, and funky fashion, check out
Moonshine Nettie
!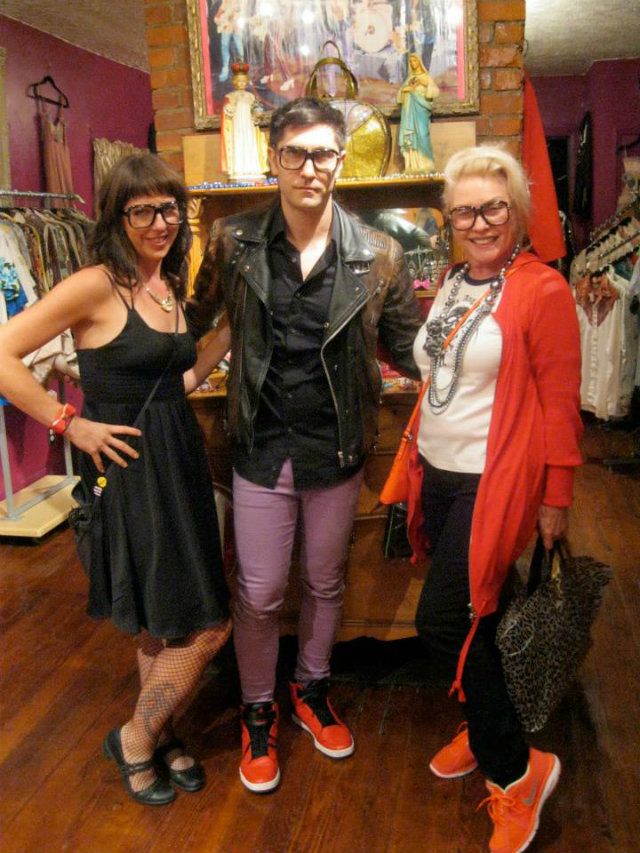 1) What is the story behind your store? Did you always want to own your own place? How did it come to be?
OUR store came to be because in APRIL 1993, while on vacation in Nashville, we went into a rock n roll store downtown and chatted with the owner while shopping. Before we left I said... I wish our town had a store like this... and she said "it can... open one!" SIX months later, we opened our doors in a little 300 sq ft space next to our cousin's punk rock club. Being next to the club was awesome because we could stay open till midnite on the weekends, and we were able to meet bands from all over. We had a lot of bands from New Orleans come in that we became friends with. THREE years after we opened, we relocated to NEW ORLEANS.
2) Do you make any of your merchandise?
Since the beginning, we've always carried local artist's work as well as our in-house DESIGNS. Our dolly bras have been a hit for the last 15 yrs as well as my sister's hair accessories and our mom's line of RECREATED vintage slips and vintage jackets.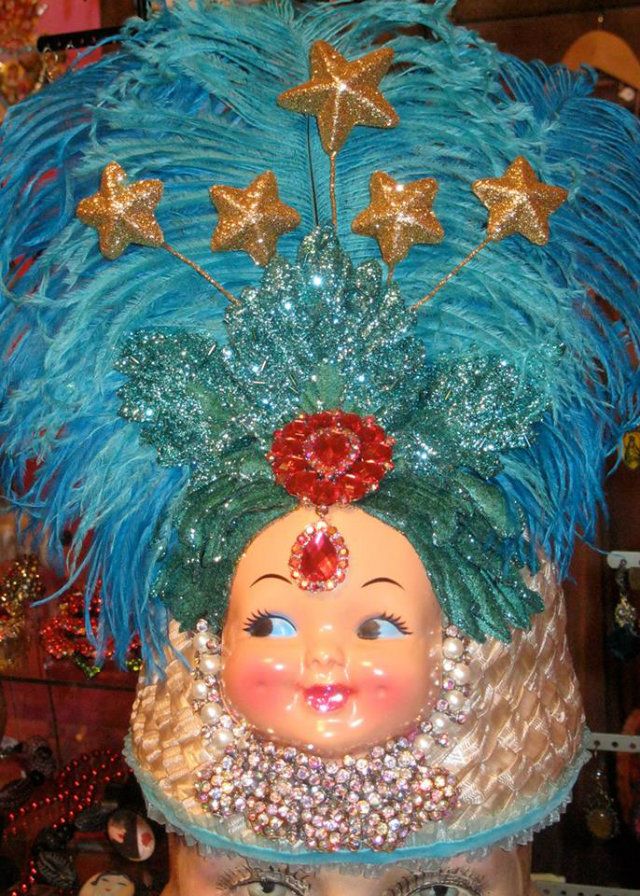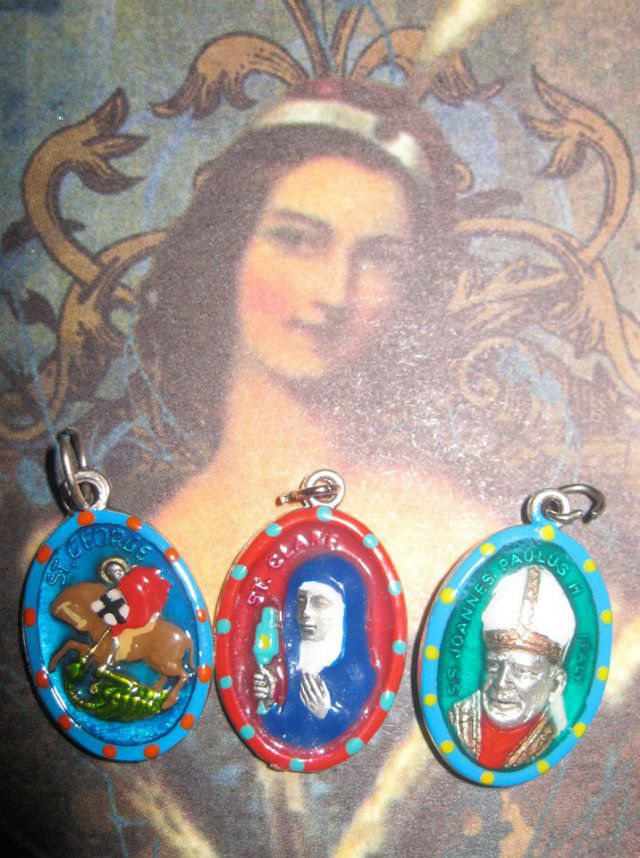 3) You have some amazing stuff! How do you decide what you want to sell and how do you not want to keep everything???
WELL... we always want to keep everything. That's what's so great about having your own shop. You sell what you love, and keep your fingers crossed that everyone else loves it too. We really try and seek out smaller companies as well as independent ARTISTS/DESIGNERS.
4) What is your favorite thing about having your own shop?
WOW... great question... Having this shop has been such a blessing. We've met so many wonderful people... some of which have become close friends. We've met some of our favorite bands and actors, writers and artists. The social aspect is great. It's like you get to go out everyday, listen to great music, look at sparkly things, and chat up a storm.... Meeting people from all walks of life has inspired us creatively as well as spiritually.
5) You guys always look fantastic! Do you have any fun style tips or for us?
GLITTER, RHINESTONES and ROCK n ROLL....
6) What are your favorite make up products?
Red lipstick, great mascara, and pink blush rounded off with a dab of glitter here and there. (And rhinestones are a must!)
7) Do you have any special events or will you be vendors at shows or fairs this year?
Our favorite event we sat up at.. was WARPED TOUR years ago. We don't have anything planned at the moment, but we can pack the glitter train at a moments notice!

8) You have a SWEET Elvis lamp! What is your most favorite vintage item in your collection?
Well, the Elvis lamp was a gift to us when we moved to New Orleans. I still can remember flying down I-10 and Elvis was hanging out the window of our friend's Suburban. As far as our favorite items... It has to be our collection of vintage mannequins, patron saint statues, vintage majorette costumes, personal stash of leopard and velvet coats, our gold cocktail bar, and our GLITTERED FRAMED PHOTOS OF OUR MOM and GRANDMOTHER.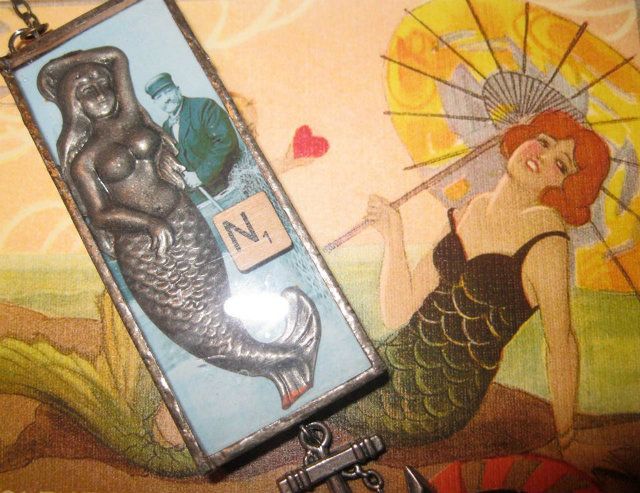 9) How did you name your store?
RAGIN DAISY came about because we had everything ready to open our store but still had not decided on a name. So, on the way to get our business license, we just chose two words, put them together, and that was that. Over the last couple of years, more and more people thought that RAGIN DAISY was a kids store. So, we decided that we would change the name to something that had more of a sentimental meaning to us.
Our grandmother NETTIE was a glamour girl from the Mississippi delta who managed and owned bars and did a little bootlegging at one point in her life. SO, MOONSHINE NETTIE was BORN out of our love and respect for her and our mom who turned us on to the Rolling Stones, make up, and that AGE is just a number (don't limit yourself)!
10) Do you still have your store in NOLA or did you move 100%?
Our store was in NEW ORLEANS off and on (due to hurricanes) for fifteen years. Life in NEW Orleans is an adventure. it's a city that celebrates everything. Everyone loves the... CITY, CHICORY, crescent moons, fleur de lis, and especially costuming. ECCENTRICS are celebrated, and there's no UNIFORM when it comes to fashion. INDIVIDUALITY RULES... HELL, we've even had a customer show up to the shop wearing a TELLE TUBBIE costume and it wasn't MARDI GRAS. WE were ready for a new adventure, so, we packed our bags and headed to music city... We landed a cute little RED house in Historic Marathon village and set up shop. We are excited to see what the next chapter holds.....
XOX
THE MOONSHINE GIRLS
Until next time, stay sassy! ;)
~Steph