Happy Spring, Everybody!
Ok, so I got really excited last week when it was nice and warm and went a little crazy at Home Depot. I've decided to try and grow my own herbs, tomatoes, and strawberries this year and I bought them all in one trip. After I looked at the weather forecast, I was not so excited…They're now living in pots in my dining room until it's nice enough to put them outside. I bought a tomato plant, mint, strawberries, cilantro, rosemary chives, and lavender. I love a bargain, so I thought I would share my super cheap, but fun finds with you!
Pots!
Nice pots are outrageously expensive! The larger ones can be anywhere form $25 - $50! Instead of buying one pot for $30, you can always purchase some of those orange clay pots for $8 - $10 a piece and paint them to match your décor or theme! The other thing I like to do, is check out local thrift stores for cute planters and neat pots you can refurbish or use for your new plants! Also, don't be afraid to think cheap! I got my pots at Home Depot in the clearance section, for $5.88 a piece BUT I also found the long pot for my strawberries at Big Lots for $8! That's way better than $25+! Dollar stores can also be a great spot to check out!
Tools
Big Lots! If you are in need of gardening tools please check out your nearest Big Lots before you start spending crazy money on those fancy ones at the hardware store…Everything's going to get dirty anyway and we're not tilling up the entire back yard here…I got a 5 tool set for $5…They're all made of metal and wood and they are great for light gardening. I also bought a small green house for $20. (They have sizes big enough for your back yard and I think they were only $80). It's not the most sturdy thing I've ever seen, but this one serves its purpose nicely! I'm proud of my little $20 greenhouse find! :)
Soil
You will want some nice potting soil…I bought mine at big lots for $7 a bag and then mixed in some Miracle Grow. It seems to be working just as well as the expensive stuff.
Watering Devices
I have found that watering my plants a little every 2 or 3 days is working for right now. When it gets warmer, I will probably water them daily. However, on days I don't water them, I have found that using a $2 Lowes "All-Purpose Sprayer" works great just to mist their leaves and keep them happy on off-watering days.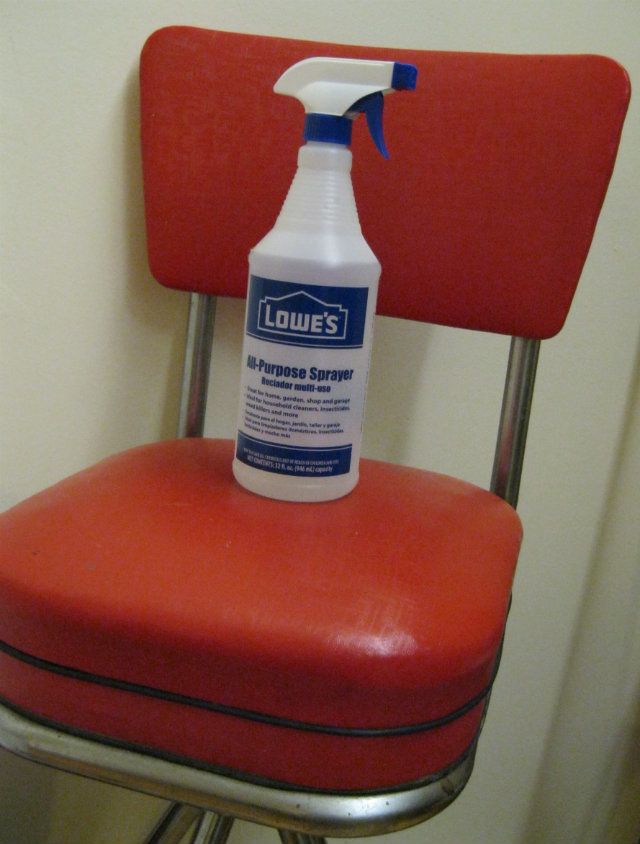 Do you have any cool gardening tips to share??

Catch ya later!
~Steph @ Calamity Layne