Hey guys!
Today I am going to introduce you to my awesomely kick ass friend and tattoo artist, Jen Trok!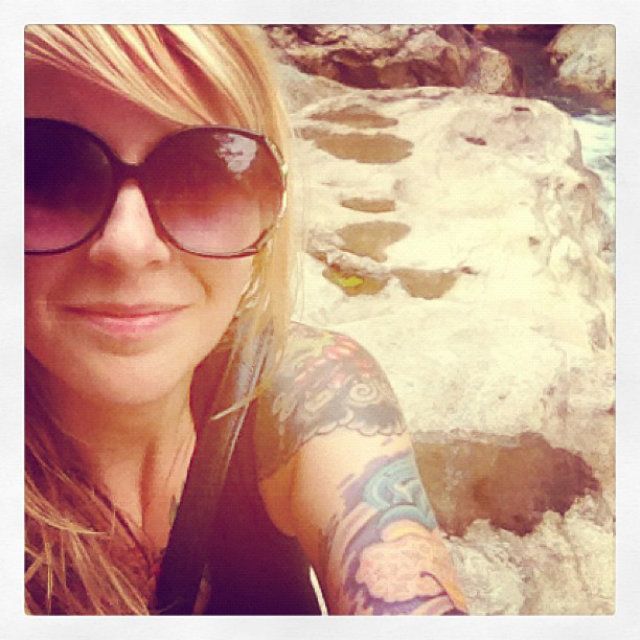 Jen works at
Speakeasy Tattoo
in Chicago and she does amazing work. 7 out of my 8 tattoos are hers and they are fantastic! You can check out some of
her other work here
! Jen was nice enough to take time to answer a few questions for me!
Why did you become a tattoo artist?
I wanted to become a tattoo artist because I always loved drawing, even when I was really young. I've been drawing since I could hold a crayon in my hand!
How many tattoos do you have?
I have no idea how many tattoos I have; I've never counted :) I should because my customers ask me that all the time!
What is your favorite part about being a tattoo artist?
My favorite part about being a tattoo artist is making a living from being an artist. It can sometimes be torturous when you are unhappy with your work or get burnt out but the fun and freedom override that. That said, I guess I equally enjoy the freedom of being self-employed.
What style do you specialize in and who are your biggest influences as an artist?
I love doing bold, colorful tattoos with an American traditional influence. I am super influenced by current and past traditional tattooers. I also really love borrowing from Alphonse Mucha. I think art nouveau works really well in the tattoo medium. I've always been influenced by post-modern artists, especially Roy Lichtenstein, even before I was tattooing.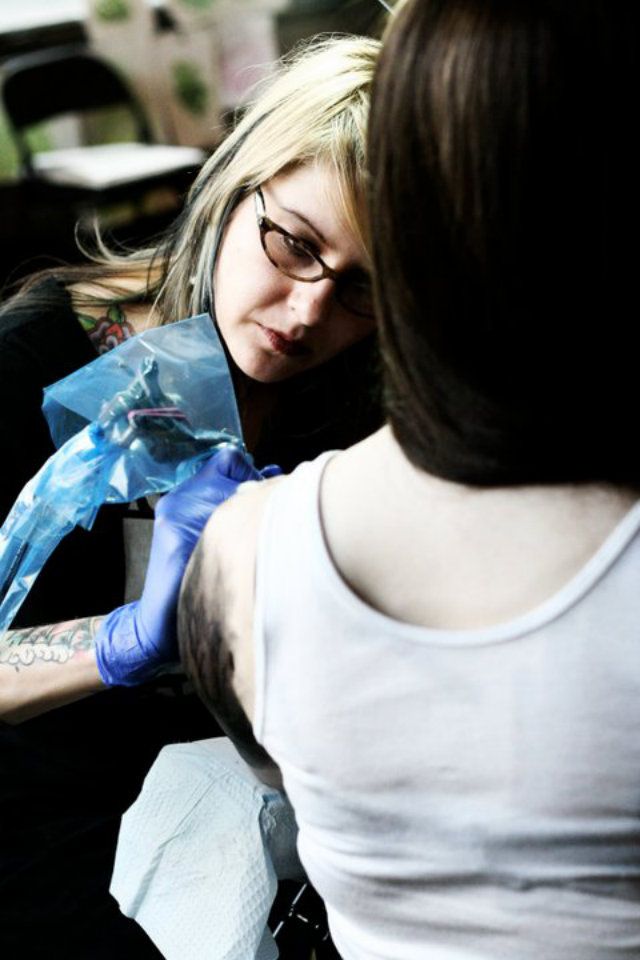 What is your biggest piece of advice for someone getting their first tattoo?
Advice for someone getting their first tattoo: don't come in hungover and eat right before your appointment!
How many people do you see a day on average?
I always book 2 appointments a day. If I'm doing a small tattoo I can fit in more but its usually two big appointments every day.
Do you have any upcoming guest appearances/ trips?
I'm going to be working in Seattle this summer and maybe OKC. I just got back from Phoenix which was great and warm :)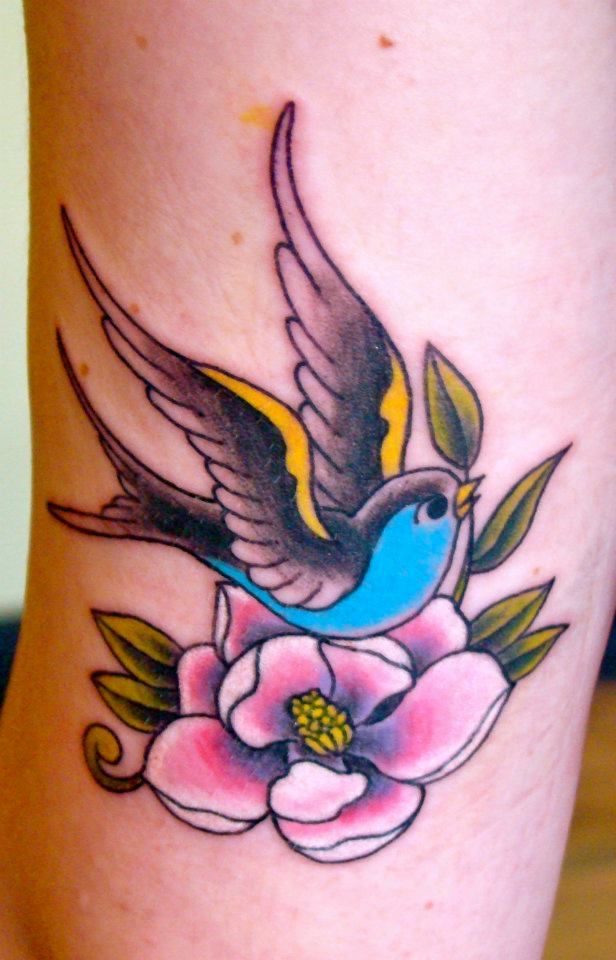 How can someone contact you if they want to get tattooed?
The best way to get in touch is through email. I don't have anyone helping me so it might a day or two but I do my best to get back to everyone in a timely manner.
What is your favorite thing to do to waste time?
I don't really have much time to waste but I do work out a lot and paint in my spare time. And I guess I watch a lot of horror movies - that's probably the real answer to that question!
If you are looking to get tattooed, Jen is the best! She's super talented, super quick and she's not heavy handed so you don't feel like someone just beat the crap out of you! I will do another blog about tattoos soon!
Catch ya later!
~Steph @ Calamity Layne
now playing: